Hard to see how the Treaty of Rome can survive
Happy Pisces Full Moon!
First: news from www.spaceweather.com:
BIG SUNSPOT ALERT: For most of 2018, the solar disk has been blank without a trace of even the smallest sunspot. This weekend something different is happening. A large sunspot has suddenly emerged, growing rapidly into a sprawling group with two dark cores as wide as Earth. Satellites are monitoring the region to see if it will break the quiet of solar minimum with a significant flare.
AND
Surprising forecasters, a strong and unexpected G3-class geomagnetic storm is underway during the early hours of August 26th. The storm may have been caused by a coronal mass ejection (CME) that arrived with little fanfare about 24 hours ago. Auroras mixed with moonlight have been reported from Scandinavia, Canada, and northern-tier US states such as New York and Michigan.
As students saw during the financial course offered in Oxford last weekend, solar minima is expected in 2019-2020. There was a thought that it might be arriving early as the number of sunspot-less days since the start of 2018 has been increasing. Perhaps though this new sunspot is indicative of a last gasp of action in this solar cycle before the next gets underway. This is important as low activity in the past has coincided with low oil prices.
I had already been giving much thought to solar matters as from the helio (sun) centred perspective Uranus' move from Aries to Taurus takes place on September 3rd. Adding this fact to the geocentric coincidence with Last Quarter Moon and a major aspect between Jupiter and Saturn, it may be that this date marks a significant market moment.
To add to this line of thought, those working in the astro-finance field recognize that such clusters of cosmic activity generally coincide with sharp moves in global markets. Between September 3rd and 11th, Saturn stations and Mercury, Venus and Mars all change signs whilst during this same period, the Moon crosses both latitude and declination.
This then could prove a highly volatile and exciting period, likely culminating with extra-ordinary developments at the next Full Moon (Sept 25th) when the Moon aligns with Chiron (think accountability!). It's worth mentioning too that Chiron makes heliocentric ingress: moving from Pisces to Aries on September 10th . This ingress coincides with the Virgo New Moon - which itself opposes Neptune - and within a day or so of Jupiter and Pluto (the wealth cycle) coming to their next and important phase.
KEY MARKET DATES
To be clear, we should anticipate shock news that prompts a change in trend – either on 3rd or at Saturn's station on September 6th. It is entirely possible, if technical analysis confirms, that this will provide a short-term buying opportunity on Friday September 7th. Markets could turn again on Friday September 14th.
These will surely be stressful times for all CEOs, traders and politicians – not to mention each and every one of us as we adjust to fresh cosmic weather. (Uranus changes signs roughly every seven years and Chiron last changed sign 8 years ago).
AFFECTED SIGNS
It is not unreasonable to conclude that those born under Taurus will appear – and feel – more highly charged from September 3rd or that those born under the Cardinal signs of Aries, Cancer, Libra or Capricorn will display their problem-solving talents around the next Full Moon. For the latter to happen though, there needs first to be a crisis warranting their attention.
That crisis may well come at the September Equinox (23rd). As Uranus (planet of the unexpected) is at the Midheaven in a chart set for London for this date, it is entirely possible that a political earthquake will occur – perhaps as early as the Full Moon just two days later. Certainly the political landscape could be much altered by the time Venus stations on October 5th.
CURRENCIES, CRYPTOS, GOLD AND SILVER
Just as was the case at the end of the 13th century when a grouping of planets in Capricorn brought attention to the security of currencies of that time, major fluctuations in exchange rates and the emergence of digital currencies alerts us to the dawn of a new financial age. By the time another Capricorn stellium forms in 2020, the need for greater cross-border currency exchange security will surely be of pressing concern to governments. Though there is understandably much attention due to be given to both Brexit and to the US mid-terms, uneasy investors might give thought to adding gold, silver and other precious metals and jewels to their investment portfolio. The value of these may well rise in the next 18 months.
BREXIT, DEXIT, FREXIT, GREXIT ETC
The chart for the Treaty of Rome (1957) which marked the formation of the European Economic Community is now under major pressure. It is hard to see how this Treaty can survive. Brexit then may be just the first stage of its demise. Pity the negotiators trying to find a constructive way forward this autumn as Venus turns retrograde, stationing opposite Uranus (sudden breakdown of talks?) before these are revived in early December.
MY DESK
As you might imagine, my desk is over-flowing with post it notes and 'to do lists'. Urgent is to be in a position to hand in the manuscript for the new book by the New Moon in early November. In the hope of achieving this, I have decided not to offer any webinars for the moment and to prioritise writing and consultations (if I promised you that we'd catch up in September and I haven't yet contacted you, please email me and we'll fix something up).
Following on from the highly successful trips to Florida, Chicago and Toronto – not to mention last week's teaching in Oxford, there is so much I want to research before my scheduled trips in 2019. As Mercury makes passage through my 4th house, the best place to be is at my desk catching up!
Wherever you are, be prepared, take care and be well.
Yours from the stars
Christeen
The Beginner's Guide to Financial Astrology (February 2017) is now available through Amazon as is 'Exploring the Financial Universe' (October 2016)
FLORIDA: February 2018
Baltimore: NCGR conference August 2019
TORONTO: September 2019
Analysis feed
---
Latest Forex Analysis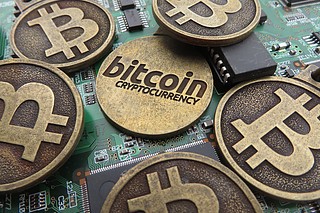 Most cryptocurrencies are experiencing a significant sell-off after Bitcoin fell below $9,000. BNB/USD has suffered the most with a 4% drop towards $15 and needs to hold $14.8 support.
Read more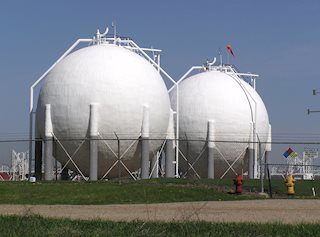 WTI has continued to move higher on Thursday but the price action seems pretty lacklustre despite volatility elsewhere. There have been some decent news stories in the past few sessions as it was confirmed OPEC output reached a two-decade low after over compliance from Saudi Arabia.
Oil News
---