Most of our pictures are on the walls, and a lot of the blue tape is gone. Our new home now smells like our furniture and cleaning solution instead of cardboard. I'm not sure the trash men took the zillion empty boxes to the recycling center, but they're not at my curb, either. So I'm happy. The move is over. Now it's on to living.
And I joined the golf club. How could I not?
Our home backs onto the club first tee box, and hopefully no one will drive a ball into our yard. We're about 100 yards from the clubhouse. Other than the occasional early-morning mower, it appears to be a great spot. I can walk to the club, play a few holes or go to the driving range, and be home within an hour or so. I think I'm going to like this sport. Apparently, I'm not alone.
In 2018, the National Golf Federation (NGF) reported that the sport increased participation for the first time in 14 years. The organization estimates that 24.2 million people played a round of golf last year, up from 23.8 million in 2017. Granted, that's still 20% lower than the all-time high of just over 30 million set in 2003, but a modest increase is a lot better than another flat or down year.
The NGF attributes it to Tiger Woods and Baby Boomers. That makes sense, but I think there's more.
I'm thinking Topgolf and college.
The NGF tracks golf course play when estimating how many people are involved, but now they also follow another statistic: the number of people involved in "off-course only" play. That's a fancy term for Topgolf, the parking-lot looking buildings where golfing groups hang out in a "bay" and whack balls into a field surrounded by netting.
Players attempt to hit the balls to certain areas of the field and rack up points for accuracy and distance. You can eat, have a drink, and sit on comfortable benches. And you're never in the rain.
In 2014, NGF estimates 4.3 million people were involved in "off-course only," and that number rose to 9.3 million last year. It's possible that a few, just a few, of those who played Topgolf in the last five years have found their way onto an actual course.
Far removed from the creature comforts and bar environment of Topgolf is the parental desire to get your kids involved in sports, particularly those that could lead to a college scholarship.
Division I and II schools offer 2,056 men's golf scholarships and 2,101 women's golf scholarships. Granted, that's not a lot of slots considering the millions of kids in college, but it's better than zero. And golf offers something else: no contact.
Youth football participation is slowing down as parents grow more concerned about concussions and the long-term health effects of playing the game.
Looking at the numbers, it appears that a fair number of kids are moving from contact and traditional sports to golf. There are more than 2.5 million junior golfers today, almost half of which are girls. That's a 20% jump from just a few years ago.
It doesn't hurt that young golfers now have a new group of exciting players such a Brooks Koepka, Justin Thomas, and Rory McIlroy to watch, as well as the resurgence of Tiger Woods.
But Boomers remain the biggest driver. More than 15% of the 2.6 million beginners last year were over 50, and there are millions more Boomers on the edge of retirement.
Contrary to popular belief, most people still retire by 65. Only about 30% of Americans between 65 and 69 still work, and that number drops below 20% after 70. This huge group will have plenty of leisure time to hit the links and get a little exercise.
As for taking advantage of the trend, the opportunity looks to be in real estate. The trappings of golf, from apparel to clubs, exist in the deflationary world of online retail sales, and companies can always gin up production. But golf courses themselves take a lot of effort and money to create. Almost 200 courses closed last year, whereas only 13 opened. More courses have closed than opened every year since 2006.
If golf participation rebounds in a meaningful way, there will be pressure on the existing courses, as more people demand tee times. The first response will be higher prices for golf memberships and playing a round, followed by increased demand for property near – and on! – golf courses.
If you're near retirement, or a recent empty-nester looking for a change of scenery, consider a home on a course. It's like having a giant park in your backyard that someone else maintains. And if you take up the sport, then you'll get the added benefit of exercise to go with the view.
Then you can sit back and watch the value of your home appreciate.
The content of our articles is based on what we've learned as financial journalists. We do not offer personalized investment advice: you should not base investment decisions solely on what you read here. It's your money and your responsibility. Our track record is based on hypothetical results and may not reflect the same results as actual trades. Likewise, past performance is no guarantee of future returns. Certain investments such as futures, options, and currency trading carry large potential rewards but also large potential risk. Don't trade in these markets with money you can't afford to lose. Delray Publishing LLC expressly forbids its writers from having a financial interest in their own securities or commodities recommendations to readers.
Analysis feed
---
Latest Forex Analysis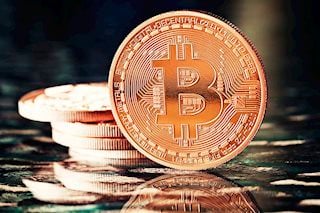 Bitcoin was trading inside an ascending triangle pattern between September 3 and September 15, which is created when the price establishes higher lows and a horizontal trendline around the swing highs.
Read more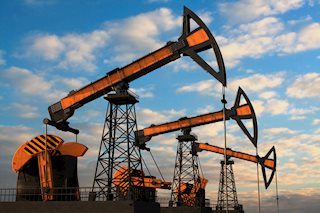 Crude oil prices closed the previous week sharply higher but erased a large portion of those gains on Monday. As of writing, the barrel of West Texas Intermediate was down 4.2%, the biggest daily percentage decline in nearly two weeks, at $39.15.
Oil News
---