Gold and Silver had a very good week
REVIEW
It was another week of new all-time highs in the USA and Argentine indices, as well as yearly highs in the Germany, Netherlands, Switzerland, Australia, India, and Brazil. China and Hong Kong also posited multi-month highs. Notably missing were new highs in Japan, Russia, and the UK. Furthermore, it is troubling that many indices were actually flashing warning signs as they started to fall by the end of last week, especially in Europe.
Gold and Silver had a very good week, with both soaring on Friday to their highest levels since November 11. They did this without much help from foreign currencies, which continued to struggle against a rising US Dollar. Crude oil also enjoyed its best week since posting its yearly high on January 3, which coincided just one week after the first passage of the Jupiter/Uranus opposition. The second of three passes will occur this week, on March 2. Jupiter, along with Neptune, rules crude oil, and Neptune is also highlighted this week as the solar eclipse in Pisces on February 26 finds the Sun part of that eclipse conjunct Neptune.
It was an important week, as expected. But there is more to come this week – a lot more.
SHORT-TERM GEOCOSMICS AND LONGER-TERM THOUGHTS
Investors are hopeful that President Donald Trump will wrap some details around tax reform and other market-friendly programs when he speaks to Congress in the week ahead.... This week will also be peppered by least eight Fed appearances, most importantly Fed Chair Janet Yellen Friday, who ... will be watched for any signals on interest rate hikes ahead of the March 14 meeting." – Patti Domm, "There's a Big Week Ahead, and What President Trump Tells Congress Could be a Huge Deal," www.cnbc.com, February 24, 2017.
Has there ever been a week like the one coming up? Probably, but there won't be another like it this year.
In Volume 3 of "The Ultimate Book on Stock Market Timing: Geocosmic Correlation to Trading Cycles," I performed a study on the daily performance of the Dow Jones Industrial Average going back to 1928, correlating all the major planetary aspects and stations to major, half-, and full primary cycles. All those that coincided with primary cycles (the longest trading cycle) at least 67% of the time within an average orb of 8 trading days or less were considered Level 1 types (the strongest). There weren't that many, and the highest correlation was to the Jupiter/Uranus opposition at 82%. That occurs about every 14 years, and due to its retrograde factor, it sometimes happens in a series of three passages, as is the case this time. The first passage was on December 26, and several stock indices posted multi-year highs then, such as Russia (all-time high) and Japan. The second passage – often the strongest in a three-phase series – will occur this week, on Thursday, March 2. As mentioned in the introduction, a lot more indices are posting new or multi-year highs now.
The Jupiter/Uranus would be enough to garner our attention. However, there are other Level 1 signatures also unfolding this week. In fact, there are five Level 1 signatures happening within only six trading days between February 27 and March 4. On Sunday, February 26, Mars will conjoin Uranus (and in opposition to Jupiter). Historically, this has a 75% correlation to primary cycles. Mars will be in opposition to Jupiter the next day, which has a 68% correlation to primary cycles. Two days later, on March 1, the Sun will conjoin Neptune, another Level 1 signature that has a 79% correlation to primary cycles. The granddaddy of them all – Jupiter in opposition to Uranus, occurs March 2. This stellar week is capped on Saturday, March 4, when Venus turns retrograde, a 78% correlation to primary cycles.
That is a lot of cosmic activity happening in one week, and if history repeats, this period has a strong possibility of coinciding with a primary cycle crest – either last week this week, or the week after – in equities, metals and energy. Yet, we must keep in mind that the financial markets are but reflections of the greater human drama taking place. The cosmos doesn't cause financial markets to reverse. Decisions by leaders, voters, events in nature, or some kind of powerful discovery or revelation does that. It is just that they all tend to connect with one another at the same time the planets in our solar system are also making powerful connections with one another. We are entering into one of those important cosmic zones now. Therefore, we look for abrupt changes in trends of many financial markets to commence shortly, if they didn't just begin.
LONGER-TERM THOUGHTS AND MUNDANE ASTROLOGY
Seven alien worlds about the size of Earth have been discovered orbiting a tiny nearby star and six of them appear warm enough that liquid water – necessary for life – could exist on their surfaces... Called Trappist-1, the dwarf star (is) located in the constellation of Aquarius. There is no evidence that life exists on these newly found exoplanets, (but) "We have made a crucial step in finding out if there is life out there," said astronomer Amaury Triaud at the University of Liege. "Now we have the right target." – Robert Lee Holtz, "Seven Earth-Size Planets Found Orbiting Dwarf Stars," Wall Street Journal, February 23, 2017.
A group of NASA scientists proposed a new definition of what constitutes a planet, possibly opening the door for Pluto to return to its former status... The proposal forces the International Astronomical Union to make a decision. Stay tuned: You may need to relearn that there are nine planets in our solar system. – Mary Bowerman, "Poor Persecuted Pluto Could Regain Planet Status," USA Today, February 22, 2017.
"There are no truths. Reality is negotiable." – Jacques Derrida, as quoted by Bret Stephens, "Do We Still Want the West?" Wall Street Journal, February 21 2017.
We knew February 22 would start a very special and strange geocosmic period. However, finding out that we may have "brothers from another planet" wasn't in our thoughts. That doesn't surprise us, though, because with the type of planetary signatures in effect now through April 21, events, ideas, and discoveries will be revealed that no one expected. That is the nature of a cardinal T-square involving Uranus, the planet of the future and the "new." Uranus is also one of the planets that rule scientific breakthroughs, especially in astronomy and astrology.
Our biggest concern, however, is whether this type of news, involving the discovery of a whole new solar system with planets that may sustain life, will supersede or substitute for a powerful reversal in financial market prices. We never know precisely which areas of the human drama will be effected by such a prominent line up of planetary signatures. We assume financial markets will be affected in terms of trend reversals simply because of the high rate of frequency in past cases in which this correlation has been evident (about 82% given an orb of time of three trading days). However, we have observed that powerful geocosmic time bands sometimes correlate with great events or discoveries, but financial markets aren't affected. We are dealing with probabilities here, not predictions of market behavior that is fated or inevitable. That is why we also use certain technical, cyclical, and chart pattern studies to help us recognize the highest probability of market behavior during these highlighted geocosmic time bands.
As far as the possibility of Pluto being re-classified as a planet, that was never in doubt to Financial and Mundane Astrologers. Pluto has continued to be a valuable factor in our market analysis. It has continued to work the same way it has always worked, despite its classification from astronomers who differ in their opinion of its status. To astrologers, the key is whether Pluto has correspondence to human activities when it is highlighted, and the answer continues to be a "yes." For example, Pluto rules taxes and the three D's (debt, deficits, and defaults). Pluto is currently the midpoint of the cardinal T-square with Jupiter and Uranus. The national debt and taxes are among the most important topics being discussed today in the White House, and tax reforms are due by August. Pluto will remain in hard aspect into August. Reform is another key word pertaining to Pluto. Tax reform is as much on the table, just as Pluto is a planet orbiting our Sun.
Some astronomers may think Pluto is not a planet, but every astrologer knows that this celestial body that orbits around our Sun like every other planet, has an effect upon specific areas of human activity, just like the other planets do. Which make you wonder: if there is life on these newly discovered planets, how will astrology work in that solar system, in that reality? And, do they have financial markets that tend to reverse during time periods when their planets make hard aspects? Maybe they have a need for market timers. Maybe we are already there and don't know it. After all, reality is negotiable.
Disclaimer and statement of purpose: The purpose of this column is not to predict the future movement of various financial markets. However, that is the purpose of the MMA (Merriman Market Analyst) subscription services. This column is not a subscription service. It is a free service, except in those cases where a fee may be assessed to cover the cost of translating this column from English into a non-English language. This weekly report is written with the intent to educate the reader on the relationship between astrological factors and collective human activities as they are happening. In this regard, this report will oftentimes report what happened in various stock and financial markets throughout the world in the past week, and discuss that movement in light of the geocosmic signatures that were in effect. It will then identify the geocosmic factors that will be in effect in the next week, or even month, or even years, and the author's understanding of how these signatures will likely affect human activity in the times to come. The author (Merriman) will do this from a perspective of a cycles' analyst looking at the military, political, economic, and even financial markets of the world. It is possible that some forecasts will be made based on these factors. However, the primary goal is to both educate and alert the reader as to the psychological climate we are in, from an astrological perspective. The hope is that it will help the reader understand the psychological dynamics that underlie (or coincide with) the news events and hence financial markets of the day. No guarantee as to the accuracy of this report is being made here. Any decisions in financial markets are solely the responsibility of the reader, and neither the author nor the publishers assume any responsibility at all for those individual decisions. Reader should understand that futures and options trading are considered high risk.
---
Follow us on Telegram
Stay updated of all the news
Recommended Content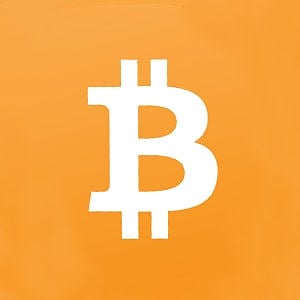 Bitcoin price shows clear signs of distribution occurring on the four-hour chart, which indicates the possibility of a trend reversal. Moreover, BTC has been consolidating for more than two weeks with no direction in sight.
Read more

In the US, financial conditions have eased in recent months and weighed on the effectiveness of the Fed's policy tightening. Jerome Powell recently gave the impression of not being too concerned, so markets rallied.
Read more
---