Germany 2020 GDP registers its largest contraction in over a decade
Notes/Observations
- Italian BTP yields show muted reaction as political crisis already priced in
- Germany 2020 GDP was -5.0% for its deepest economic contraction in more than a decade amid recurring lockdowns and restrictions
- President-elect Biden to give details of "trillions" in spending on Thursday
Asia:
- (CN) China Dec Trade Balance hit a record high surplus ($78.2B v $72.0Be); Exports Y/Y: 18.1% v 15.0%e; Imports Y/Y: 6.5% v 5.7%e
- Trump administration has scrapped plans to blacklist Alibaba, Tencent and Baidu
- Taiwan President Tsai held video chat with US Envoy Craft, Craft made it clear that US stands with
- BOJ Quarterly Regional Economic Report maintained its economic for 5 of 9 regions, raised 3 regions and cut 1 region
Europe:
- Italy's Renzi confirmed his Party's ministers were resigning (as speculated)
- Italy President Mattarella stated that he might pull the plug on the legislature and trigger early elections rather than risk an alternative coalition with fragile support in Parliament.
Americas:
- President-elect Biden aides told congressional allies to expect Covid relief package with roughly $2 trillion price tag
- President Trump impeached again. Vote was 232-197 on a single charge of incitement of insurrection
- Senate Majority leader McConnell will not use emergency powers to immediately reconvene the chamber this week
- Fed's Harker (non-voter in 2021) wanted 2% inflation before taper talk. Will keep rates low for a long time. Fed is willing to overshoot inflation a little but will not let it run out of control
SPEAKERS/FIXED INCOME/FX/COMMODITIES/ERRATUM
Equities
Indices [Stoxx600 +0.45% at 410.94, FTSE +0.66% at 6,790.13, DAX +0.54% at 14,014.95, CAC-40 +0.35% at 5,682.35, IBEX-35 +0.35% at 8,380.00, FTSE MIB +0.50% at 22,857.50, SMI -0.18% at 10,828.50, S&P 500 Futures +0.21%]
Market Focal Points/Key Themes: European indices open mixed but quickly moved solidly into the green (SMI notable exception trading in the red); better performing sectors include technology and industrials; utilities and consumer discretionary sectors are among those trending to the downside; T-Mobile agrees with Ericsson and Nokia to expand 5G network; French FinMin says does not support takeover of Carrefour; focus on expected release of president elect Biden's stimulus plan and speech by Fed Chair Powell; earnings expected during the upcoming US session include Blackrock and Delta Airlines
Equities
- Consumer discretionary: Associated British Foods [ABF.UK] +1% (trading update), Carrefour [CA.FR] -6% (France does not in support of deal by Canada's Couche-Tard), Tesco [TSCO.UK] -1.5% (trading update)
- Energy: Centrica [CNA.UK] +3% (trading update)
- Industrials: Renault [RNO.FR] +1% (strategy)
Speakers
- France Finance Min Le Maire stated that Q1 would be difficult but confident of a strong recovery by end of 2021. Believed that 2021 GDP growth target was not out of reach
- Germany Econ Min Altmaier stated that it would address necessary changes to the renewable energy law and could raise German CO2 reduction goal to 60% from current 55% target
- Hungary Central Bank Dep Gov Virag stated that he expectedan economic rebound in H2 of 2021; to continue QE for as long as necessary. Cautious monetary policy was still needed as its primary anchor was inflation. Stressed that vigilance was still needed despite inflation retreating since Sept. Reiterated stance to maintain safe distance from near zero rates
- Philippines Central Bank (BSP) Gov Diokno reiterated stance that accmmodative policy to be maintain for as long as necessary. Still had room for targeted fiscal measures as govt could still tap PHP280B in loans from BSP
Currencies/Fixed Income
- USD held onto its recent gains as Fed officials continued to dial back expectations of QE tapering. Greenback had move off of 3-year lows in recent sessions. Focus turning to President-elect Biden details on an expected Covid relief package of approx. $2.0T.
- EUR/USD was steady around the 1.2150 area.
- Italy 10-year BTP was only slightly higher despite the political crisis in the country. Dealers noted that the muted action likely explained that the political crisis had been developing in recent days thus already priced into the market
Economic data
- (IT) Italy Debt Agency (Tesoro) to sell €€7.75-9.25B in 3-year, 7-year and 30-year BTP Bonds
- (SE) Sweden Dec PES Unemployment Rate: 4.6% v 4.7% prior
- (SE) Sweden Dec Maklarstatistik Nov Housing Prices Y/Y: 13% v 11% prior; Apartment Prices Y/Y: 7% v 7% prior
- (NL) Netherlands Nov Trade Balance: €6.0B v €7.3B prior
- (FI) Finland Dec CPI M/M: +0.1% v -0.1% prior; Y/Y: 0.2% v 0.2% prior
- (FI) Finland Nov Final Retail Sales Volume Y/Y: 7.9% v 5.3% prelim
- (IN) India Dec Wholesale Prices Y/Y: 1.2% v 0.9%e
- (RO) Romania Dec CPI M/M: 0.3% v 0.3%e; Y/Y: 2.1% v 2.0%e
- (HU) Hungary Dec CPI M/M: 0.3% v 0.4%e; Y/Y: 2.7% v 2.8%e
- (IS) Iceland Dec Preliminary Trade Balance (ISK): +1.0B v -10.8B prior
- (DE) Germany 2020 GDP Y/Y: -5.0% v -5.2%e; Budget to GDP Ratio: -4.8% v -6.0%e
- (GR) Greece Dec CPI Y/Y: -2.3% v -2.1% prior; CPI EU Harmonized Y/Y: -2.4% v -2.1% prior
Fixed income Issuance
- None seen
Looking Ahead
- (EU) Daily ECB Liquidity Stats
- OPEC Monthly Oil Report
- (DE) German Federal Statistics Office to update forecasts
- 05:30 (HU) Hungary Debt Agency (AKK) to sell bonds (3 tranches)
- 05:50 (HU) Hungary Central Bank One-Week Deposit Rate Tender (**Note: not a rate decision)
- 06:00 (IE) Ireland Dec CPI M/M: No est v 0.3% prior; Y/Y: No est v -1.1% prior
- 06:00 (IE) Ireland Dec CPI EU Harmonized M/M: No est v 0.3% prior; Y/Y: No est v -1.0% prior
- 06:00 (ZA) South Africa Nov Electricity Production Y/Y: No est v -2.8% prior; Electricity Consumption Y/Y: No est v -2.5% prior
- 05:50 (HU) Hungary Central Bank One-Week Deposit Rate Tender
- 07:30 (EU) ECB Account of Monetary Policy Meeting (Dec Minutes)
- 08:00 (RU) Russia Gold and Forex Reserve w/e Jan 8th: No est v $592.4B prior
- 08:00 (UK) Daily Baltic Dry Bulk Index
- 08:30 (US) Initial Jobless Claims: 789Ke v 787K prior; Continuing Claims: 5.00Me v 5.072M prior
- 08:30 (US) Dec Import Price Index M/M: 0.7%e v 0.1% prior; Y/Y: -0.8%e v -1.0% prior; Import Price Index (ex-petroleum) M/M: 0.1%e v 0.0% prior
- 08:30 (US) Dec Export Price Index M/M: 0.6%e v 0.6% prior; Y/Y: No est v -1.1% prior
- 08:30 (US) Weekly USDA Net Export Sales
- 09:00 (US) Fed's Rosengren (non-voter) on economy
- 10:00 (SE) Sweden Central Bank (Riksbank) Gov Ingves on digital currencies
- 10:30 (US) Weekly EIA Natural Gas Inventories
- 11:00 (US) Fed's Bostic on panel
- 11:00 (SG) Singapore parliamentary general election
- 11:30 (US) Treasury to sell 4-Week and 8-Week Bills
- 12:00 (CA) Canada to sell 5-year notes
- 12:30 (US) Fed Chair Powell participates in Princeton Webinar
- 14:00 AR) Argentina Dec National CPI M/M: 4.0%e v 3.2% prior; Y/Y: 36.1%e v 35.8% prior
- 16:45 (NZ) New Zealand Dec Food Prices M/M: No est v -0.9% prior
- 18:00 (PE) Peru Central Bank (BCRP) Interest Rate Decision: expected to leave Reference Rate unchanged at 0.25%
- 19:30 (AU) Australia Nov Home Loans Value M/M: 1.2%e v 0.7% prior
- 20:00 (KR) Bank of Korea (BOK) Interest Rate Decision: Expected to leave 7-Day Repo Rate unchanged at 0.50%
- 20:30 (CN) China Dec New Home Prices M/M: No est v 0.1% prior
- 22:30 (JP) Japan to sell 3-Month Bills
- 23:00 (ID) Indonesia Dec Trade Balance: $2.5Be v $2.6B prior; Exports Y/Y: 6.0%e v 9.5% prior; Imports Y/Y: -13.0%e v -17.5% prior
- 23:30 (JP) Japan Nov Tertiary Industry Index M/M: 0.3%e v 1.0% prior
All information provided by Trade The News (a product of Trade The News, Inc. "referred to as TTN hereafter") is for informational purposes only. Information provided is not meant as investment advice nor is it a recommendation to Buy or Sell securities. Although information is taken from sources deemed reliable, no guarantees or assurances can be made to the accuracy of any information provided. 1. Information can be inaccurate and/or incomplete 2. Information can be mistakenly re-released or be delayed, 3. Information may be incorrect, misread, misinterpreted or misunderstood 4. Human error is a business risk you are willing to assume 5. Technology can crash or be interrupted without notice 6. Trading decisions are the responsibility of traders, not those providing additional information. Trade The News is not liable (financial and/or non-financial) for any losses that may arise from any information provided by TTN. Trading securities involves a high degree of risk, and financial losses can and do occur on a regular basis and are part of the risk of trading and investing.
Analysis feed
---
Latest Forex Analysis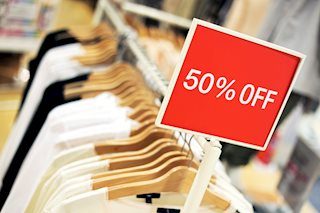 Markets are on the back foot after Biden hinted about tax hikes while introducing stimulus. The safe-haven dollar is edging higher despite Powell's pledge to keep monetary policy accommodative.
Read more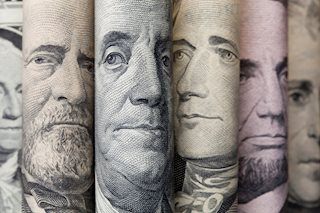 USD has been strongly supported on what has shaped up to be a very much risk off final trading day of the week. Most G10/USD pairs have seen significant weakness, aside from CHF/USD and JPY/USD, given that the two currencies are also considered "safe havens".
US Dollar Index News
---