FX weekly — DXY and 14 currency pair levels and targets
Currency markets this week are defined as severely oversold USD and massive overbought non USD as EUR, GBP, AUD and NZD. Oversold USD begins with USD/JPY and USD/CHF. USD/CAD range trades this week and travels higher along with USD but lacks any conception to oversold or overbought.
As written to EM targets on these pages since 2015, USD oversold applies to USD/ EM currencies as USD/BRL, USD/DKK, USD/HUF, USD/RON, USD/PHP, USD/SGD, USD/THB, USD/ZAR.
EM trades week to week are highly selective as uniformity rarely exists unless an overall big move was seen in markets such as USD Inflation. Note missing from the list are favored trades as USD/CZK and USD/PLN.
Absent Currencies as USD/MXN, USD/ INR, USD/SEK, USD/ NOK, USD/PLN share an equal oversold reading with EUR counterparts as EUR/MXN, EUR/INR, EUR/SEK, EUR/NOK. EUR/PLN. No trade exists for all currencies because all lack a direction.
Most vital is USD trades oversold across the board and most informative is oversold from low range currencies as USD/PHP, USD/SGD and USD/THB. All rarely trade deeply oversold or overbought but rather trade normal dead ranges.
The week
Trades this week are one way as short EUR and long USD. A significant average break is not seen this week as the purpose of the week is to relieve oversold and overbought conditions. GBP/USD for example is safe above 1.2368, AUD/USD 0.6446 while USD/JPY is long from oversold 148.14.
EUR/USD and EUR cross pairs begin the week overbought with the exception of EUR/AUD. EUR/USD big break for lower is located at 1.0867 to place EUR/USD in a 122 pip range from 1.0867 to 1.0745. Above, EUR/USD meets a big line at 1.0976.
The EUR/USD move lower is a correction to relieve current overbought status. EUR/USD longs are safe above 1.0745, 1.0678, 1.0648 and 1.0645. Lower averages will continue rising alongside a higher EUR/USD price.
Best trades for the week are JPY cross pairs beginning with GBP/JPY, EUR/JPY and AUD/JPY. CHF/JPY also begins the week overbought. Lower for CAD/JPY must break 108.43 and NZD/JPY 88.39.
Next best weekly trades are GBP/CAD, EUR/CAD, AUD/CAD and NZD/CAD as overbought exists across the board. GBP/CAD targets easily 1.6968, EUR/CAD 1.4789, AUD/CAD 0.8879 and NZD/CAD 0.8176.
EUR/NZD and AUD/NZD trade overbought while GBP/NZD trades to 2.0670 on a break at 2.0721. AUD/NZD remains a severely problem currency pairs and is not recommended as a trade.
GBP/USD and GBP cross pairs trade fairly neutral to overbought. Best trades are GBP/JPY and GBP/CAD while GBP/USD targets 1.2393 then the resolution of 1.2368.
GBP/USD trades from 1.2551 to 1.2368. GBP/USD's overall bottom is located at 1.2298.
GBP/JPY targets back to 184.00's and EUR/JPY tragets 162.00's and 161.00's.
USD/CHF trades deeply oversold while CAD/CHF is the only CHF cross pair to qualify as oversold.
USD/JPY requires a break at 148.14 to target 146.07, 138.01, 133.26 and 129.72. For the week, USD/JPY targets 148.97.
USD/CAD same old story, up, down and stuck in the middle without price progress. WTI dropped straight down from 82 to 74 over the past 6 weeks and USD/CAD roamed around without purpose. OIL and USD/CAD correlations doesn't work.
Trading currencies and other financial instruments carries a degree of loss and possible loss of entire investments. Please managed your own risks, stop loss, and margins requirements.
---
Follow us on Telegram
Stay updated of all the news
Recommended Content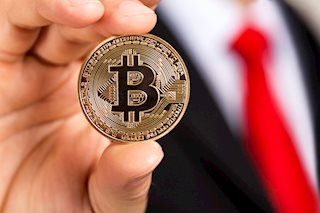 Bitcoin worth $1 billion has been withdrawn from exchanges in the last two weeks. The SEC asked for public feedback on Franklin Templeton's Spot Bitcoin ETF, fueling anticipation of approval.
Read more

The Federal Statistical Office of Germany (Destatis) will release inflation data on Wednesday at 13:00 GMT. The annual German Consumer Price Index (CPI) is expected to rise 3.5% in November, down from the 3.8% increase reported in October.
Read more
---