FX next week: USD/TRY, twenty currencies levels and targets
The tight relationship between oversold EUR/USD and overbought DXY remains and ensures currency and all markets will continue to hold to confined ranges. DXY at upper 104.00's not only trades massively overbought but breaks at 102.00's is required to trade again to 100.00's. DXY has easy ability to break 102.00's and trade to 100.'s over the next weeks. For next week, DXY holds at 104.00's to 103.00's.
Oversold EUR/USD is governed by 1.0751, 1.0863 and 1.0931. A break at 1.0931 ensures EUR/USD trades to 1.1000 and 1.1100's. The longer term target at 1.1044 achieves quite easily. EUR/USD trades in a 1.0500 to 1.0800 range as 1.0500's and 1.0600's becomes oversold and overbought at 1.0800's. The EUR/USD and DXY relationship must break wide open in order for trade ranges to expand. Without a break, markets remain settled into 200 pip ranges.
On the EUR/USD and DXY question at 1.0500's, the vital cross is not seen nor expected. At EUR/USD 1.0500's becomes oversold to extremes while DXY 105.00's trades at overbought extremes. The direction for EUR/USD is higher and long strategies while short strategies for DXY and USD currencies.
An expanded and deeply detailed version to yesterday's USD/JPY and Intervention posts is located at btwomey.com for interested. An entire series to USD/JPY and BOJ interest rates also exist and posted over the past week.
USD/JPY remains correlated to GBP/JPY at +81% and GBP/USD to GBP/JPY at +75%. This relationship has held for the past 4 and 5 weeks. USD/JPY correlates to EUR/JPY at +75% and EUR/USD to EUR/JPY at +49%. The positive is the EUR/USD and EUR/JPY correlation breakdown is underway as the final result will materialize as USD/JPY fully correlates to JPY cross pairs. This means the USD/JPY and JPY cross pair downtrend will finally occur rather than trade months long ranges.
The market theme to extreme prices holds at it relates to GBP/NZD, EUR/NZD and GBP/AUD and EUR/AUD. As reported Sunday, EUR/AUD held at its big line at 1.6500's and traded to 1.6300 lows. GBP/AUD broke 1.9000's to trade 100 pips higher at 1.9100's.
EUR/AUD for next week again holds at the vital break line at 1.6500's while GBP/AUD trades massive overbought at 1.9100's and targets 1.8900's easily then 1.8700's.
DXY forced GBP/NZD to trade overbought extremes at 2.0700's. GBP/NZD next week targets 2.0300's and this is just the beginning to a 1000 pip trade to target 1.9700's.
GBP/NZD is the dominant currency in the GBP/NZD vs EUR/NZD relationship by outperformance to EUR/NZD by at least 45 and 90 pips. GBP/NZD broke vital 2.0600's and traded to new highs at 2.0700's while EUR/NZD dead stopped at 1.7800's Vs the old high at 1.8000. EUR/NZD at extreme highs at 1.7800's lacks the power to trade 1.8000's and became the early warning to GBP/NZD's top at extreme 2.0700's.
GBP/USD traded to the brink Tuesday at 1.2326. From Sunday, higher for GBP/USD with focus on 1.2489. GBP/USD traded highs at 1.2457 as of this writing. GBP/USD 1.2328 remains the vital break lower and 1.2587 to target higher to 1.2700's. Vital for next week to target higher GBP/USD is 1.2437, 1.2468 and 1.2512. GBP/USD next week targets easily the break at 1.2468 to target 1.2490 and 1.2512.
Oversold AUD/USD targets next week 0.6627 and 0.6700's longer term. No other choice for AUD except to long drops to target the big break at 0.6645 then 0.6700's.
USD/JPY extremes remain at 140.90, 141.39 and 141.88. Highs achieved 140.92. The target as written Sunday at 138.17 achieved lows at 138.95. Lows next week targets 137.97. USD/JPY for the next 24 hours trades lower. Overall USD/JPY follows DXY in 100 and 200 pips ranges. DXY requires a break to see USD/JPY get going again.
NZD/USD trades extremes at 0.6014 and targets next week 0.6141 and 0.6157. CAD/JPY extremes achieve at 103.15 and 103.48 and targets easily 102.49. For USD/CAD, nothing new except overbought and short ranges. USD/JPY is the preferred trade as USD/JPY will outperform USD/CAD by many miles.
USD/TRY began in 2008 at 1.1433 and achieved highs at 21.0304 or 1900 pips in 15 years. USD/TRY trades at extremes at 20.00's and 21.00's. The mid point to the uptrend is located at 11.00's and target at 18.00's and 16.00's is quite easy to accomplish.
Trading currencies and other financial instruments carries a degree of loss and possible loss of entire investments. Please managed your own risks, stop loss, and margins requirements.
---
Follow us on Telegram
Stay updated of all the news
Recommended Content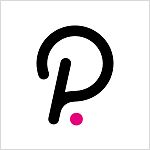 Polkadot price, in nearly two years, has shed 92.91% from its all-time high of $55.09. The massive downswing in DOT has pushed it down to levels that were last seen in October 2020. Hence, the chances of this altcoin forming a bottom and rallying are high.
Read more

Nike (NKE) stock has surged over 9% in Friday's premarket, climbing above $98 per share, following late Thursday's fiscal first-quarter earnings release. Nike beat pessimistic earnings expectations by more than 23% and hiked its dividend by 9%.
Read more
---