Euro PMI's Weak, China GDP Better, Healthcare Gets Trashed!
What You Need to Know Today
Healthcare under assault – Democratic proposals disrupting the industry causing investor concern

European PMI's weaker than expected – renewing concerns of a Euro slowdown

Trade talks continue with no end date in sight
Game on…..we are now in the thick of earnings season (otherwise known as the Confessional Period or the Beauty Pageant – depending on your results)…..and the results have done little to ignite much excitement….Oh yes – we've heard from the banks – one or two tech names and now we are beginning to hear from the healthcare sector….and while nearly all of the announcements so far have 'beaten the estimates' the mkt can't seem to get out of its own way….. Even yesterday's news that China's GDP came in 'better than expected' suggesting that maybe all of this talk of a China slowdown is overdone did little to help the mood. The Dow ended the day down 3 pts or -0.01%, the S&P lost 6 or -0.23%, the Nasdaq gave up 4 or -0.05% and the Russell 2000 gave up 19 or -0.96% – once again taking the lead in percentage terms.
So far, nearly all of the earnings reports leave something to be desired…..the Banks saw trading revs plunge but for the most part had better net interest income due to prior hikes by the FED, and all saw cost cuts and job reductions as a way to impress….and yesterday it was healthcare that caused the latest round of pain…..Look – the healthcare sector has been far from the best performing sector all year….at its height this year the sector WAS up almost 7% - and is now negative – see below - ( while the broader mkt is up nearly twice that at +15.7%), Tech is up 26%, Industrials are up 21%, Communications up 20%, Consumer Staples up 13%, Consumer Discretionary names have risen 21% and even Utilities are up close to double digits at 9%....So what gives?
Concerns (or jitters) over drug pricing reform - long overdue in my opinion but not the main reason for the weakness. The weakness my friends is coming from the Democratic proposals that will totally overhaul the healthcare sector – 'Medicare for All' proposals or a gov't run system that will provide coverage for everyone – (and don't expect coverage to improve at all for the bulk of Americans – except for Congress because they already have a separate system that is nothing like what they are proposing for the rest of us - just FYI)…..and while we are just beginning to hear from companies in that group – it is clear that even a 'beat' is causing sellers to get more aggressive as they listen to the conference calls and hear the concern in forward guidance……
The Democratic proposals call for ELIMINATING private health insurance and replacing it with a Universal Medicare plan…..claiming that this would actually REDUCE inefficiencies in the system! Senator Sanders – is leading the pack in such a proposal… and that is sending shivers down the spine of investors and healthcare CEO's
Yesterday – UNH's CEO – Davey Wichmann had this to say (and it seems to be the siren song for the sector) –
" Those Medicare for All proposals would surely jeopardize the relationship people have with their doctors, destabilize the nations health system and limit the ability of clinicians to practice medicine at their best."
And with the 2020 Presidential election now nearly in full swing and with 18 or so candidates on that side all vying for exposure and face time – the healthcare sector may remain under pressure until it is clear who the front runner is and what the outcome will look like…..Investors/traders and asset managers are looking for a catalyst to change the story and it doesn't feel like one is coming (at least for now)…..Healthcare got clobbered yesterday – falling 2.89% taking it just into negative territory on the year. So depending on who you are and what your time frame is – will dictate if you play in the space…at some point all of the 'value' guys will jump in as they define the odds of such an overhaul and then place their bets….But I think that value story still has a ways to go….and won't really become clear until we see the Democratic field culled down and their platform begin to unfold.
And while the day started off ok – and the mkt tried to rally – in the end – the negative tone won…and the indexes ended the day just slightly in the red…and this morning – the tone remains more bearish.. US futures are all pointing lower…..Dow futures are down 62 pts, S&P futures are lower by 7 pts, Nasdaq is off 10 and the Russell 2000 is down by nearly 4 pts. The story remains all about earnings for now….Trading volumes remain light as the mkt remains near all-time highs – as investors/traders try to assess the next major move – Can the mkt push higher from here or does it need to back off a bit to regroup? Look – stock prices in the US have done amazingly well…..the bounce off the December low – was one thing, but the 8% surge from early February to now - at the exact time that street analysts/strategists slashed expectations is mind boggling (but think FED policy)…..on a price to earnings ratio – stocks are no longer 'cheap' and the only way for the move to continue unabated is for earnings to bottom out (now) and start to rise – or at least give the impression that they are about to rise….and while we hope that this is the case there are some lingering concerns and we still have a long way to go in this earnings cycle….and a lot more to digest. And while it was not a disaster by any stretch – you can feel that the mkt appears to be tiring for now….
On Wednesday China reported that 1st qtr GDP grew by 6.4% - better than the 6.3% that was expected and that ignited a wave of conversations around the globe that maybe the decline in growth is bottoming out and the future looks brighter….But remember – while street analysts like to follow the official GDP numbers – those same street analysts will be the first ones to tell you that the Chinese 'fudge the numbers' – either way – many analysts are now suggesting that 1 qtr GDP will be the years weakest….so expect the future GDP numbers to be even better….with Industrial production and retail sales both surging. Does this change the conversation over trade? Is China's position stronger after this report? Not sure yet and with trade still unresolved – the mkts are using the latest nervousness over earnings to move lower. Japan -0.84%, Hong Kong -0.54%, China -0.37% and the ASX +0.05%
In Europe – mkts started the day under a bit of pressure – and appears to be moving into positive territory ahead of the long weekend – although it is only noon time and there are 4 more hours to go….….remember – tomorrow is Good Friday – mkts are closed in Europe both on Friday and Easter Monday……and the focus remains on earnings, earnings and more earnings. Chatter over the China data was helping turn the conversation to the broader macro data and what that means for trade and the negotiations amid what some continue to think is a global slowdown while today's release of French and German PMI's contradicts the better Chinese numbers. Both French and German reports came in below expectations renewing concerns that a Eurozone slowdown is coming…..and the world turns….. FTSE -0.287%, CAC 40 + 0.30%, DAX + 0.47%, EUROSTOXX +0.55%, SPAIN - 0.34% and ITALY -0.36%.
US Futs are all lower – but appear to be trying to rally a bit….. Lots of earnings this morning…. Yesterday – BlackRock's – Larry Fink reported that profits fell, but assets under management rose to over $6 tril. Then he went on to say that he fears of a mkt MELT UP – as investors buy stocks for the FEAR OF MISSING OUT (FOMO)….. Look a melt up is the unexpected improvement in asset prices for no really good fundamental reason or improvements in the economy – It is driven by a stampede of investors who don't want to miss out….think back to Aug 2017 – Dec 2017…Bitcoin…..the frenzy began and they took Bitcoin up from $3300 to over $19k and the talk was that it was going to be $100k number before you knew it…..– everyone and their mother was trying to buy Bitcoin for Fear of Missing Out…. Yeah….how'd that work out for you? The collapse began in mid-Dec 2017 and by Dec 2018 – it was trading back at $3300 – just sayin….think of the poor guy that paid $19,511 (recorded high).
In any event the mkt tested higher yesterday and then backed off – today it appears confused ..was lower and now trying to rally and remain above 2900…. we have a lot of earnings ahead in the next 2 weeks….….and now we are getting into the other sectors – sectors that speak to the broader economy – industrials, heatlhchare, energy, consumer staples and consumer discretionary…..these are the sectors to watch and we all have a front row seat. My sense is that we are in the 2880/2910 range today.
Oil – continues to trade tightly….between $62.50/$64.50 and if the China story gets any real traction then expect to see oil push higher as they will say that 'strong demand from China is pushing prices up'….funny but the song has been that a weakening global economy and a weak China were going to cause Oil to fall, and it has done nothing but go up since the year began…..thanks to production cuts by OPEC and the Russians and plenty of global demand….and while there is plenty of supply – artificial cuts in production serve to force prices higher. A push up and thru $64.50 could see a swift move to $68…..Summer is coming and demand will only go up….Stay tuned.
Gold on the other hand has had a helluva time….falling 5% since the Feb high of $1,350/oz. and is about to test long term support at $1,267/oz. Improving global macro data, movement on trade, steady dollar all contributing to gold's recent move. And if the broader tone continues to improve expect that the flight to safety trade for gold will continue to weaken…a failure at $1,267 could see it move to the $1,240 range in short order. But if support at $1,267 holds then we could see it churn around a bit in the $1,267/$1,290 range.
Lollipop Lambchops w/Basil, Mint Dressing
12 Lollipop Lamb Chops, Olive Oil, s&p,
Now for the dressing you need to essentially make a mint basil paste – so here you go -
Start with 1/4 Cup Blanched Almonds, Lightly Toasted (do this on the stovetop in a frying pan), Olive Oil, Fresh Basil Leaves, 1 1/4 Cups Fresh Mint Leaves, Garlic cloves, s&p, and of course Parmesan Cheese.
To make the paste - put the almonds, cheese and the olive oil in a food processor and pulse until pureed. Add the basil, mint, and garlic and process to a smooth texture, adding additional olive oil until the mixture is the consistency of a thick sauce – not so pasty but more like a sauce. Taste for s&p – adjust and the cover and refrigerate. Bring back to room temp before using….
Preheat oven to broil….
Remove lamb from the refrigerator and allow to come to room temperature. Massage the chops with a bit of olive oil, and then season with s&p (or Adobo). Place in the broiler and watch to make sure they do not burn. Turn over and continue cooking. Max cooking time is no longer than 12 mins. (if you are using thicker cut lamb chops then allow for a bit more time)
When serving – spoon each chop with a good helping of the mint pesto. Enjoy with a large mixed green salad with red onions, cucumbers, scallions, tomato wedges tossed in a balsamic vinaigrette.
General Disclosures
Information and commentary provided by ButcherJoseph Asset Management, LLC ("BJAM"), are opinions and should not be construed as facts. The market commentary is for informational purposes only and should not be deemed as a solicitation to invest or increase investments in BJAM products or the products of BJAM affiliates. The information contained herein constitutes general information and is not directed to, designed for, or individually tailored to, any particular investor or potential investor. This report is not intended to be a client-specific suitability analysis or recommendation, an offer to participate in any investment, or a recommendation to buy, hold or sell securities. Do not use this report as the sole basis for investment decisions. Do not select an asset class or investment product based on performance alone. Consider all relevant information, including your existing portfolio, investment objectives, risk tolerance, liquidity needs and investment time horizon. There can be no guarantee that any of the described objectives can be achieved. BJAM does not undertake to advise you of any change in its opinions or the information contained in this report. Past performance is not a guarantee of future results. Information provided from third parties was obtained from sources believed to be reliable, but no reservation or warranty is made as to its accuracy or completeness.
Different types of investments involve varying degrees of risk and there can be no assurance that any specific investment will be profitable. The price of any investment may rise or fall due to changes in the broad markets or changes in a company's financial condition and may do so unpredictably. BJAM does not make any representation that any strategy will or is likely to achieve returns similar to those shown in any performance results that may be illustrated in this presentation. There is no assurance that a portfolio will achieve its investment objective.
Definitions and Indices
The S&P 500 Index is a stock market index based on the market capitalization of 500 leading companies publicly traded in the U.S. stock market, as determined by Standard & Poor's.
UNLESS OTHERWISE NOTED, INDEX RETURNS REFLECT THE REINVESTMENT OF INCOME DIVIDENDS AND CAPITAL GAINS, IF ANY, BUT DO NOT REFLECT FEES, BROKERAGE COMMISSIONS OR OTHER EXPENSES OF INVESTING. INVESTORS CAN NOT MAKE DIRECT INVESTMENTS INTO ANY INDEX.
BJAM is an investment advisor registered in North Carolina and Arizona. Such registration does not imply a certain level of skill or training. BJAM's advisory fee and risks are fully detailed in Part 2 of its Form ADV, available upon request.
Analysis feed
---
Latest Forex Analysis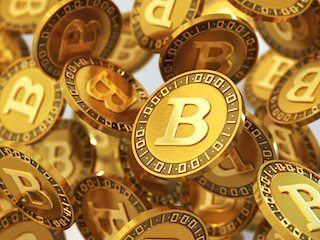 Greyscale floods the market with fresh money to satisfy the demand of its clients. Investors, willing to pay a 29% surcharge for exposure to Bitcoin without suffering the legal and operational inconveniences. Market remains at risk on the verge of new bullish territory.
Read more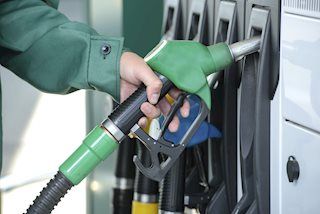 WTI (July futures on Nymex) hit a new three-month high at 38.27 in the last hour, now consolidating the latest uptick just above 38.00, up nearly 2% on the day.
Oil News
---