EUR/USD: Sell on peaks, buy on dips
The single European currency is trying to recover yesterday's lost ground and return again above the level of 1,09.
As i expected and very aptly noted in yesterday's article indeed yesterday the single European currency could not maintain its gains and after the highs of 1,0920 it fell well below the level of 1,08.
However, this correction was short-lived and today's market picture is back again in favor of the European currency which is in limited upward momentum.
The general picture of the market remains under particular confusion as the European currency has climbed to quite high levels nevertheless it seems that the potential for further rise is quite limited while every time new peaks are noted the corrections come with quite high fidelity.
The feed of new data is not much differentiated as the officials of the European Central Bank Continue the aggressive rhetoric which of course supports the current levels of the European currency.
At the same time, the large de-escalation in natural gas prices, which yesterday reached new lows from May 2021, supports a more positive climate for the Eurozone economy, greatly removing the possibility of a recession that was rocking the European continent during the summer months.
On the other hand the US Federal central bank have entered into a slow down behavior on next interest rate hikes.
But it is important not to forget that even this development keeps key interest rates in favor of the US dollar, with debt yields although they have slowed down in their attractiveness they remain more competitive.
From today's agenda research about the path of economic activity in the eurozone stands out, which may create some temporary direction for the pair.
Overall I don't see any major reason to change my strategy to buy the US currency at new peaks which yesterday once again did not disappoint.
While I would expect a deep and intense dive of the European currency to consider as attractive levels for buying positions.
𝘛𝘩𝘦 𝘤𝘰𝘯𝘵𝘦𝘯𝘵 𝘱𝘳𝘰𝘷𝘪𝘥𝘦𝘥 𝘪𝘯 𝘵𝘩𝘪𝘴 𝘮𝘢𝘵𝘦𝘳𝘪𝘢𝘭 𝘢𝘯𝘥/𝘰𝘳 𝘢𝘯𝘺 𝘰𝘵𝘩𝘦𝘳 𝘮𝘢𝘵𝘦𝘳𝘪𝘢𝘭 𝘵𝘩𝘢𝘵 𝘵𝘩𝘪𝘴 𝘤𝘰𝘯𝘵𝘦𝘯𝘵 𝘪𝘴 𝘳𝘦𝘧𝘦𝘳𝘳𝘦𝘥 𝘵𝘰, 𝘸𝘩𝘦𝘵𝘩𝘦𝘳 𝘪𝘵 𝘤𝘰𝘮𝘦𝘴 𝘧𝘳𝘰𝘮 𝘢 𝘵𝘩𝘪𝘳𝘥 𝘱𝘢𝘳𝘵𝘺 𝘰𝘳 𝘯𝘰𝘵, 𝘪𝘴 𝘧𝘰𝘳 𝘪𝘯𝘧𝘰𝘳𝘮𝘢𝘵𝘪𝘰𝘯 𝘱𝘶𝘳𝘱𝘰𝘴𝘦𝘴 𝘰𝘯𝘭𝘺 𝘢𝘯𝘥 𝘴𝘩𝘢𝘭𝘭 𝘯𝘰𝘵 𝘣𝘦 𝘤𝘰𝘯𝘴𝘪𝘥𝘦𝘳𝘦𝘥 𝘢𝘴 𝘢 𝘳𝘦𝘤𝘰𝘮𝘮𝘦𝘯𝘥𝘢𝘵𝘪𝘰𝘯 𝘢𝘯𝘥/𝘰𝘳 𝘪𝘯𝘷𝘦𝘴𝘵𝘮𝘦𝘯𝘵 𝘢𝘥𝘷𝘪𝘤𝘦 𝘢𝘯𝘥/𝘰𝘳 𝘪𝘯𝘷𝘦𝘴𝘵𝘮𝘦𝘯𝘵 𝘳𝘦𝘴𝘦𝘢𝘳𝘤𝘩 𝘢𝘯𝘥/𝘰𝘳 𝘴𝘶𝘨𝘨𝘦𝘴𝘵𝘪𝘰𝘯𝘴 𝘧𝘰𝘳 𝘱𝘦𝘳𝘧𝘰𝘳𝘮𝘪𝘯𝘨 𝘢𝘯𝘺 𝘢𝘤𝘵𝘪𝘰𝘯𝘴 𝘸𝘪𝘵𝘩 𝘧𝘪𝘯𝘢𝘯𝘤𝘪𝘢𝘭 𝘱𝘳𝘰𝘥𝘶𝘤𝘵𝘴 𝘰𝘳 𝘪𝘯𝘴𝘵𝘳𝘶𝘮𝘦𝘯𝘵𝘴; 𝘰𝘳 𝘵𝘰 𝘱𝘢𝘳𝘵𝘪𝘤𝘪𝘱𝘢𝘵𝘦 𝘪𝘯 𝘢𝘯𝘺 𝘱𝘢𝘳𝘵𝘪𝘤𝘶𝘭𝘢𝘳 𝘵𝘳𝘢𝘥𝘪𝘯𝘨 𝘴𝘵𝘳𝘢𝘵𝘦𝘨𝘺. 𝘗𝘢𝘴𝘵 𝘱𝘦𝘳𝘧𝘰𝘳𝘮𝘢𝘯𝘤𝘦 𝘥𝘰𝘦𝘴 𝘯𝘰𝘵 𝘤𝘰𝘯𝘴𝘵𝘪𝘵𝘶𝘵𝘦 𝘢 𝘳𝘦𝘭𝘪𝘢𝘣𝘭𝘦 𝘪𝘯𝘥𝘪𝘤𝘢𝘵𝘰𝘳 𝘰𝘧 𝘧𝘶𝘵𝘶𝘳𝘦 𝘳𝘦𝘴𝘶𝘭𝘵𝘴.
---
Follow us on Telegram
Stay updated of all the news
Recommended Content

Cosmos price continues to display strength as the uptrend seems unfazed by investors who may be taking profit off January's 70% gain. Considering the overall bullish stance in the crypto market, a 15% rally from today's market value is a conservative estimate.
Read more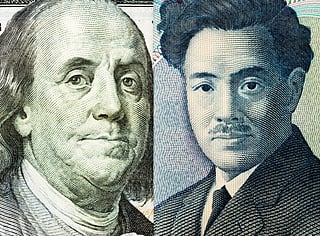 The Dollar has started the year on a soft footing on the view that the Fed can respond to a soft US landing, as the Rest of the World recovers. The recent run of data, especially out of the US, questions whether the Fed needs to cut rates at all.
Read more
---