EUR/USD: Ηigh volatility most likely for today
The single European currency remains below the 1,04 level in early trading time on Tuesday having recovered slightly from yesterday's pressures in a day of extreme volatility.
As we reported yesterday It would be a surprise if the European currency managed to break But also stay above its previous highs of 1,0480.
Although there was a temporary break of the level which was apparently due to the short execution of stop loss orders that were above the 1,0480 level then the pair came under intense pressure correcting around 160 basis points and returning to the 1,0340 levels.
Awaiting today's announcement for the level of inflation in the German economy and then tomorrow's announcement for the eurozone inflation are now the catalysts that will determine whether the exchange rate will move much lower if inflation shows signs of decompression, or if the pair will recover very quickly again to the levels of 1,05 in the case that the numbers will show high inflathion presures and in particular if quite higher than expected.
In her speech yesterday, ECB's President Christine Lagarde reminded the markets that the main tool to limit the level of inflation in the Eurozone is interest rate increases.
Monday's intense volatility it is characteristic of the fact that the exchange rate is currently struggling to find a direction and although it is quite prone to corrections the European currency maintains its basic behavior and reacts quite strongly to the dips of the pair.
The recent decline in oil prices and the temporary decline in natural gas prices which in the last month have shown some behavior to move to lower levels increase the chances that inflationary pressures will show some easing which will limit the Ecb's aggressive rhetoric with consequence the European currency to move lower.
I would give slightly increased odds that the German economy inflation announcement later in the day will show that inflation pressures are easing and the European currency will move even lower.
In any case, I will maintain a waiting attitude until the announcement.
𝘛𝘩𝘦 𝘤𝘰𝘯𝘵𝘦𝘯𝘵 𝘱𝘳𝘰𝘷𝘪𝘥𝘦𝘥 𝘪𝘯 𝘵𝘩𝘪𝘴 𝘮𝘢𝘵𝘦𝘳𝘪𝘢𝘭 𝘢𝘯𝘥/𝘰𝘳 𝘢𝘯𝘺 𝘰𝘵𝘩𝘦𝘳 𝘮𝘢𝘵𝘦𝘳𝘪𝘢𝘭 𝘵𝘩𝘢𝘵 𝘵𝘩𝘪𝘴 𝘤𝘰𝘯𝘵𝘦𝘯𝘵 𝘪𝘴 𝘳𝘦𝘧𝘦𝘳𝘳𝘦𝘥 𝘵𝘰, 𝘸𝘩𝘦𝘵𝘩𝘦𝘳 𝘪𝘵 𝘤𝘰𝘮𝘦𝘴 𝘧𝘳𝘰𝘮 𝘢 𝘵𝘩𝘪𝘳𝘥 𝘱𝘢𝘳𝘵𝘺 𝘰𝘳 𝘯𝘰𝘵, 𝘪𝘴 𝘧𝘰𝘳 𝘪𝘯𝘧𝘰𝘳𝘮𝘢𝘵𝘪𝘰𝘯 𝘱𝘶𝘳𝘱𝘰𝘴𝘦𝘴 𝘰𝘯𝘭𝘺 𝘢𝘯𝘥 𝘴𝘩𝘢𝘭𝘭 𝘯𝘰𝘵 𝘣𝘦 𝘤𝘰𝘯𝘴𝘪𝘥𝘦𝘳𝘦𝘥 𝘢𝘴 𝘢 𝘳𝘦𝘤𝘰𝘮𝘮𝘦𝘯𝘥𝘢𝘵𝘪𝘰𝘯 𝘢𝘯𝘥/𝘰𝘳 𝘪𝘯𝘷𝘦𝘴𝘵𝘮𝘦𝘯𝘵 𝘢𝘥𝘷𝘪𝘤𝘦 𝘢𝘯𝘥/𝘰𝘳 𝘪𝘯𝘷𝘦𝘴𝘵𝘮𝘦𝘯𝘵 𝘳𝘦𝘴𝘦𝘢𝘳𝘤𝘩 𝘢𝘯𝘥/𝘰𝘳 𝘴𝘶𝘨𝘨𝘦𝘴𝘵𝘪𝘰𝘯𝘴 𝘧𝘰𝘳 𝘱𝘦𝘳𝘧𝘰𝘳𝘮𝘪𝘯𝘨 𝘢𝘯𝘺 𝘢𝘤𝘵𝘪𝘰𝘯𝘴 𝘸𝘪𝘵𝘩 𝘧𝘪𝘯𝘢𝘯𝘤𝘪𝘢𝘭 𝘱𝘳𝘰𝘥𝘶𝘤𝘵𝘴 𝘰𝘳 𝘪𝘯𝘴𝘵𝘳𝘶𝘮𝘦𝘯𝘵𝘴; 𝘰𝘳 𝘵𝘰 𝘱𝘢𝘳𝘵𝘪𝘤𝘪𝘱𝘢𝘵𝘦 𝘪𝘯 𝘢𝘯𝘺 𝘱𝘢𝘳𝘵𝘪𝘤𝘶𝘭𝘢𝘳 𝘵𝘳𝘢𝘥𝘪𝘯𝘨 𝘴𝘵𝘳𝘢𝘵𝘦𝘨𝘺. 𝘗𝘢𝘴𝘵 𝘱𝘦𝘳𝘧𝘰𝘳𝘮𝘢𝘯𝘤𝘦 𝘥𝘰𝘦𝘴 𝘯𝘰𝘵 𝘤𝘰𝘯𝘴𝘵𝘪𝘵𝘶𝘵𝘦 𝘢 𝘳𝘦𝘭𝘪𝘢𝘣𝘭𝘦 𝘪𝘯𝘥𝘪𝘤𝘢𝘵𝘰𝘳 𝘰𝘧 𝘧𝘶𝘵𝘶𝘳𝘦 𝘳𝘦𝘴𝘶𝘭𝘵𝘴.
---
Follow us on Telegram
Stay updated of all the news
Recommended Content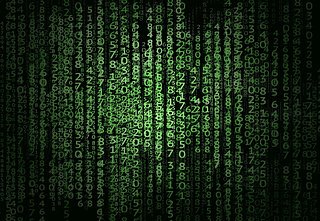 Google is getting its ChatGPT competitor ready for action, the company said that its AI service Bard would be open to trusted testers and the service is being prepared for release within the following weeks.
Read more

In the US, financial conditions have eased in recent months and weighed on the effectiveness of the Fed's policy tightening. Jerome Powell recently gave the impression of not being too concerned, so markets rallied.
Read more
---