EUR/USD: Caution mode on a possibly narrow range
Τhe single European currency once again reacted quickly limiting the losses it suffered yesterday returning again to the levels of 1,09.
As we mentioned several times in previous articles, although the European currency has limited the dynamics of the rise, it has nevertheless managed to create steps to climb on higher levels and try to secure the level of 1,09 again.
The pair yesterday in a behavior that was quite expected and it was already mentioned in yesterday's article, it failed to hold on the peaks of 1,0920 and suffered a correction returning to near 1,0835 where it stabilized again reacting upwards.
This behavior confirmed my thinking that the market remains under confusion as on the one hand the aggressive rhetoric of the European Central Bank remains high in the foreground strongly supporting the European currency, on the other hand I have significant doubts as to whether alone will be able to sustain the further strong upward movement for Euro.
At the same time, the yields on US government debt securities have moved slightly to lower levels, limited their attractiveness, but they remain more competitive than the corresponding European issues.
On today's agenda stands out the announcement of Germany's Ifo Institute on the current situation in the German economy as well as the prospects and some possible surprise is able to give direction to the pair.
Also tomorrow's announcement on the growth path of the US economy in the last quarter it certainly carries more weight and will likely prevent investors from taking large positions today.
In general i do not see any significant change in the latest market picture i remain thinking of buying the US currency at the peaks and correspondingly buying the euro on big and sharp dips as the market looks extremely cautious to take any strong direction for now.
𝘛𝘩𝘦 𝘤𝘰𝘯𝘵𝘦𝘯𝘵 𝘱𝘳𝘰𝘷𝘪𝘥𝘦𝘥 𝘪𝘯 𝘵𝘩𝘪𝘴 𝘮𝘢𝘵𝘦𝘳𝘪𝘢𝘭 𝘢𝘯𝘥/𝘰𝘳 𝘢𝘯𝘺 𝘰𝘵𝘩𝘦𝘳 𝘮𝘢𝘵𝘦𝘳𝘪𝘢𝘭 𝘵𝘩𝘢𝘵 𝘵𝘩𝘪𝘴 𝘤𝘰𝘯𝘵𝘦𝘯𝘵 𝘪𝘴 𝘳𝘦𝘧𝘦𝘳𝘳𝘦𝘥 𝘵𝘰, 𝘸𝘩𝘦𝘵𝘩𝘦𝘳 𝘪𝘵 𝘤𝘰𝘮𝘦𝘴 𝘧𝘳𝘰𝘮 𝘢 𝘵𝘩𝘪𝘳𝘥 𝘱𝘢𝘳𝘵𝘺 𝘰𝘳 𝘯𝘰𝘵, 𝘪𝘴 𝘧𝘰𝘳 𝘪𝘯𝘧𝘰𝘳𝘮𝘢𝘵𝘪𝘰𝘯 𝘱𝘶𝘳𝘱𝘰𝘴𝘦𝘴 𝘰𝘯𝘭𝘺 𝘢𝘯𝘥 𝘴𝘩𝘢𝘭𝘭 𝘯𝘰𝘵 𝘣𝘦 𝘤𝘰𝘯𝘴𝘪𝘥𝘦𝘳𝘦𝘥 𝘢𝘴 𝘢 𝘳𝘦𝘤𝘰𝘮𝘮𝘦𝘯𝘥𝘢𝘵𝘪𝘰𝘯 𝘢𝘯𝘥/𝘰𝘳 𝘪𝘯𝘷𝘦𝘴𝘵𝘮𝘦𝘯𝘵 𝘢𝘥𝘷𝘪𝘤𝘦 𝘢𝘯𝘥/𝘰𝘳 𝘪𝘯𝘷𝘦𝘴𝘵𝘮𝘦𝘯𝘵 𝘳𝘦𝘴𝘦𝘢𝘳𝘤𝘩 𝘢𝘯𝘥/𝘰𝘳 𝘴𝘶𝘨𝘨𝘦𝘴𝘵𝘪𝘰𝘯𝘴 𝘧𝘰𝘳 𝘱𝘦𝘳𝘧𝘰𝘳𝘮𝘪𝘯𝘨 𝘢𝘯𝘺 𝘢𝘤𝘵𝘪𝘰𝘯𝘴 𝘸𝘪𝘵𝘩 𝘧𝘪𝘯𝘢𝘯𝘤𝘪𝘢𝘭 𝘱𝘳𝘰𝘥𝘶𝘤𝘵𝘴 𝘰𝘳 𝘪𝘯𝘴𝘵𝘳𝘶𝘮𝘦𝘯𝘵𝘴; 𝘰𝘳 𝘵𝘰 𝘱𝘢𝘳𝘵𝘪𝘤𝘪𝘱𝘢𝘵𝘦 𝘪𝘯 𝘢𝘯𝘺 𝘱𝘢𝘳𝘵𝘪𝘤𝘶𝘭𝘢𝘳 𝘵𝘳𝘢𝘥𝘪𝘯𝘨 𝘴𝘵𝘳𝘢𝘵𝘦𝘨𝘺. 𝘗𝘢𝘴𝘵 𝘱𝘦𝘳𝘧𝘰𝘳𝘮𝘢𝘯𝘤𝘦 𝘥𝘰𝘦𝘴 𝘯𝘰𝘵 𝘤𝘰𝘯𝘴𝘵𝘪𝘵𝘶𝘵𝘦 𝘢 𝘳𝘦𝘭𝘪𝘢𝘣𝘭𝘦 𝘪𝘯𝘥𝘪𝘤𝘢𝘵𝘰𝘳 𝘰𝘧 𝘧𝘶𝘵𝘶𝘳𝘦 𝘳𝘦𝘴𝘶𝘭𝘵𝘴.
---
Follow us on Telegram
Stay updated of all the news
Recommended Content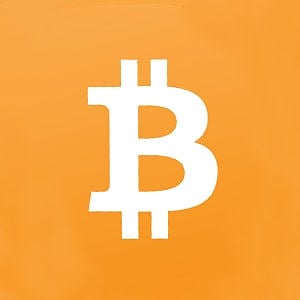 Bitcoin price shows clear signs of distribution occurring on the four-hour chart, which indicates the possibility of a trend reversal. Moreover, BTC has been consolidating for more than two weeks with no direction in sight.
Read more

In the US, financial conditions have eased in recent months and weighed on the effectiveness of the Fed's policy tightening. Jerome Powell recently gave the impression of not being too concerned, so markets rallied.
Read more
---