Dollar Starts New Week on Firm Note
Overview: Lifted by the re-opening of Chinese markets after the week-long Lunar New Year holiday, global equities are trading firmer. Outside of Japanese markets that were closed, the large markets in Asia--China, Taiwan, South Korea, and Hong Kong advanced. European bourses are following suit, and the Dow Jones Stoxx 600 is up more than three-quarters of a point through the morning session. US shares are also trading higher. Core benchmark 10-year yields are mostly one-two basis points firmer, while the yields in the European periphery are lower, led by Italy. The dollar is firmer against most of the major currencies, The Norwegian krone is the weakest of the majors after a soft CPI figure fanned doubts that the central bank will hike rates next month. The Swiss franc recovered fully from the mini-flash crash that saw it drop nearly 1% in a few minutes early in Asia. Brent oil is firmer, while WTI is heavier, giving back its pre-weekend gains. Iron ore was limit up in Shanghai.
Asia Pacific
US-Chinese trade talks resume in Beijing this week. The markets still seem inclined to expect an agreement, even if it is not the final word in the rivalry. Still, it is hard to see a breakthrough unless and until the two presidents meet. That does not look likely this month, but the US is holding out the possibility of a meeting in March in the US. That suggests the tariff freeze is likely to be extended.
Chinese spending during the Lunar New Year holiday is estimated to have grown 8.5% to CNY1.01 trillion. If confirmed, it would be the smallest celebration since 2011. Chinese small-cap shares led the local markets higher. ChiNext rose 3.5% and the Shenzhen Composite 2.9%. The yuan fell almost 0.7%, its largest fall since October. Over the past week, while Chinese markets have been closed, the Dollar Index rose 1.1%, the euro and sterling both fell by a little more than 1%, while the yen fared better. The offshore yuan (CNH) fell 0.4% last week.
The dollar is trading at its best level so far this year against the Japanese yen, rising to almost JPY110.30. It has been fraying resistance around JPY110 for more than two weeks. Some are linking the yen's weakness to optimism on trade, but this seems like a stretch. Instead, it appears that the absence of the local market saw the offers that had been capping the greenback pulled. Also, the JPY110.30 area corresponds to an important retracement of the last leg lower for the dollar that began in mid-December. If this area holds, there may be some profit-taking on long dollar/short yen positions ahead of the re-opening of Japanese markets tomorrow. The Australian dollar encountered selling pressure when it stuck its head above $0.7100. The pre-weekend low was near $0.7060, but support near $0.7080 may be a sufficient floor today.
Europe
The UK economy contracted by 0.4% in December to shave Q4 GDP to 0.2% from 0.6% in Q3. Economists had looked for a flat December and a 0.3% expansion in Q4. Consumption held up, but business investment slid (1.4% after a 1.1% decline in Q3). Government spending jumped. Exports slowed, and imports increased over the quarter. The dismal economic performance in December renders remaining data from the end of last year moot, but worse should be expected in Q2 19 if the UK leaves the EU without an agreement.
May is likely to play for more time. She is expected to ask Parliament for another two weeks. This would tentatively set up "the meaningful vote" for the end of the month. Part of May's strategy is to deliver a fait accompli--gives lawmakers a stark choice: either May's way or no-deal. At the same time, although May seemed to dismiss Labour's conditions for its support (retaining a customs union relationship), she did not fully rule it out. The risk is that it formalizes a divide in the Tory Party, which she does not seem prepared to do, yet.
Poor consumption data last week weighed on the Swedish krona. Today better than expected production data helped lift the krona. The Riksbank meets Wednesday. Last year's rate hike may well be one and done. The euro has risen about 3.8% against the krona so far this year and is now running in resistance around SEK10.50, shy of the euro's highs from last October near SEK10.54. Norway's softer headline inflation figures, with a 0.5% decline in the headline and a 0.7% decline in the underlying rate, saw the krone sell-off. Many expect the Norges Bank to hike rates next month.
The euro briefly dipped below $1.13 in the European morning for the first time since last month's ECB meeting. The intraday technical readings are stretched. The low for the year is $1.1290, and in December, the euro's low was $1.1270. It is the sixth consecutive session of euro losses. Sterling is drifting lower, back toward last week's mini-crash low near $1.2855. Intraday resistance is seen near $1.29230.
America
There are no major economic reports for the US or Canada today. Mexico reports industrial production figures for December. A small gain in output is expected after the 0.6% decline in November. Highlights for South America this week includes Argentine CPI and Brazilian pension reforms. The US reports CPI, retail sales, and industrial output. At least seven Fed officials speak this week. Canada reports new house prices and existing home sales.
US budget talks reportedly broke down over the weekend. The dispute was not over funding for the wall, and so some are optimistic that either the talks will resume or a small extension will be granted just before the weekend.
The Canadian dollar is trading in narrow ranges around the pre-weekend close a little below CAD1.3280. It was mostly in a CAD1.3230-CAD1.3330 range at the end of last week, and this looks sufficient today. For its part, the Dollar Index is nosing in on the year's high that was set on January 2 near 96.95. The 2018 high was set in December near 97.70. It is the eighth consecutive advancing session. The greenback remains stuck in a MXN19.00-MXN19.20 trading range. We see it more likely as a base than a top, but this has yet to be proven. Lastly, we note that the S&P 500 gapped lower last Thursday. That gap is found between 2719.3 and 2724.1. A close above the top of that band would be technically constructive.
Opinions expressed are solely of the author's, based on current market conditions, and are subject to change without notice. These opinions are not intended to predict or guarantee the future performance of any currencies or markets. This material is for informational purposes only and should not be construed as research or as investment, legal or tax advice, nor should it be considered information sufficient upon which to base an investment decision. Further, this communication should not be deemed as a recommendation to invest or not to invest in any country or to undertake any specific position or transaction in any currency. There are risks associated with foreign currency investing, including but not limited to the use of leverage, which may accelerate the velocity of potential losses. Foreign currencies are subject to rapid price fluctuations due to adverse political, social and economic developments. These risks are greater for currencies in emerging markets than for those in more developed countries. Foreign currency transactions may not be suitable for all investors, depending on their financial sophistication and investment objectives. You should seek the services of an appropriate professional in connection with such matters. The information contained herein has been obtained from sources believed to be reliable, but is not necessarily complete in its accuracy and cannot be guaranteed.
Analysis feed
---
Latest Forex Analysis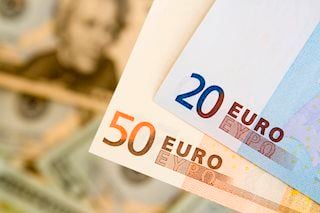 EUR/USD has is trading below 1.0950, under pressure. ADP's private-sector jobs report has shown a loss of only 27,000 jobs, far better than expected. The ISM Manufacturing PMI also beat with 49.1 points.
EUR/USD News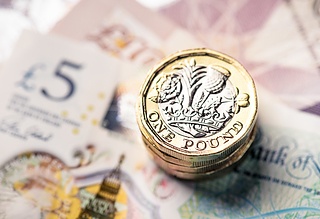 GBP/USD is trading around 1.24 The market mood is gloomy as coronavirus continues spreading. The UK's death toll jumped by 31% to 2,352. Markets are digesting US data.
GBP/USD News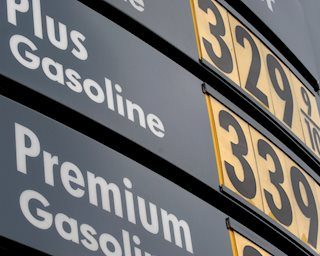 Crude price movement before last five recessions are ambivalent. WTI has fallen 66% since January 7 to its lowest price in 18 years. Previous sharp drops in oil did not anticipate downturns.
Read more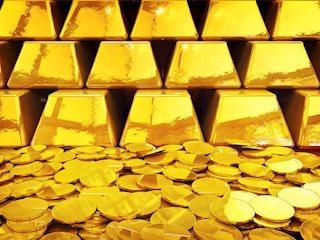 Gold has been pulling back up since the recent low on March 16th. It's amazing to think that in these uncertain times the price fell to hit a low to USD 1451.32.
Gold News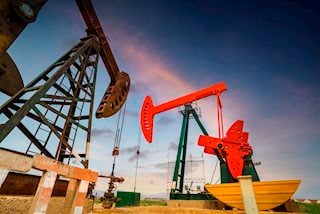 Crude oil prices came under renewed selling pressure in the last hour after the weekly report published by the US Energy Information Administration (EIA) showed a huge build-up in crude oil stockpiles.
Oil News
---