Currency market: USD/PLN and USD/BRL
From the weekly trade round up posted Sunday and the factor to trade averages perfectly.
EUR/CHF must break 1.0794 to head higher, EUR/CHF today hit 1.0794 then dropped to 1.0771.
EUR/JPY must break 125.49 to move higher, EUR/JPY broke 71 pips higher to 126.20.
EUR/CAD at richter scale oversold from 1.5382 close. EUR/CAD traded 98 pips higher to 1.5480.
USD/JPY `104.33 held.
NZD/USD sits at perfect neutral. Weekly range 0.7095 to 0.7148 or 53 pips.
EUR/GBP must break 0.9002. Held.
EUR/AUD higher and EUR/AUD traded higher.
USD/RON short 4.0324 to target 4.0012. Lows 4.0082 or +242 pips.
How about Friday close prices. GBP/JPY 141.04. Closed 141.03. AUD/USD 0.7693, closed 0.7700.
And on and on its goes, week after week and year after year. correct as usual.
USD/PLN
To move higher, USD/PLN must break 3.7519, 3.7634 then 3.8042. Current USD/PLN trades in a 1049 pip range from 3.7634 to 3.6585.
The mid point to 3.7634 to 3.6585 is located at 3.7110 and USD/PLN trades current at 3.7331. Or 200 pips.
Note 200 pips and USD as written.
The USD/JPY bottoms are close at 102.00's and nearly 200 pips. USD/CAD 200 pip bottoms at 1.2500's. USD 200 pip bottoms means all currencies listed as USD/Other pair are all close to major bottoms at 200 ish pips.
If 3.6585 ever broke then target becomes 3.5814. USD/PLN will maintain a 3 handle for years upon years into the future.
Note EUR/PLN at 4.5377. All EUR cross pairs arranged as EUR/other pair all trade with higher exchange rates above USD counterparts. USD/PLN at current 3.7327 and current EUR/PLN 4.5288 or 7961 pips.
USD/PLN strategy is long around the mid point at 3.7110 to target 3.7372 easily. Currently oversold from 3.8042.
USD/BRL
BRL is the only currency outside of Black Box currencies to negotiate a daily trade price rather than the usual FIX price formula employed by central banks. Banks negotiate the daily trade trade price everyday in Rio De Janeiro at US EST 11.00 am.
USD/BRL just broke vital 5.3193 and now trades 5.3581. BRL will travel to its next big break at 5.3796 then the short point at 5.3947 and 5.4022 to target the break at 5.3796 to 5.3645.
USD/BRL vital supports are located at 4.7185 and 4.1694. One day, deeply overbought USD/RL will trade a 4 handle. The first destination is 5.0189 then 4.8687.
The big 3 to overall USD currency pairs are USD/TRY with a 7 handle then USD/BRL at 5 then USD/PLN with a 3 exchange rate.
Trading currencies and other financial instruments carries a degree of loss and possible loss of entire investments. Please managed your own risks, stop loss, and margins requirements.
Feed news
---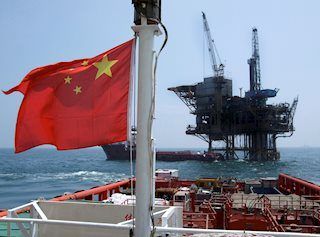 PBoC bans crypto trading activities and a plethora of associated services, labeling it "illegal." Overseas cryptocurrency exchanges providing services to Chinese residents will be investigated in accordance with the law.
Read more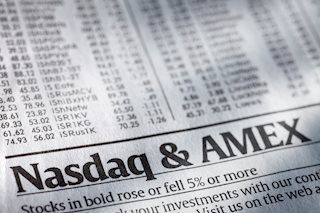 Equity markets remain focused on Evergrande as rumours of a possible default on overseas debt swirl. The market appears to be on the hunt for negative news, which leads us to conclude that stocks are going lower in the short term.
Read more
---