Currency market: GBP/AUD, EUR/AUD, EUR/USD, USD/CHF, SNB
EUR/USD all week traded at deep oversold and trades currently at Richter scale oversold. Long-only strategy until at least middle 1.1800's as written. Then possibly shorts may work. No downside exists for EUR and shorts are impossible.
Same story for AUD however AUD/USD yesterday and into this trade day stands fairly neutral which means AUD could trade a bit lower then long drops and shorts at 0.7400's.
NZD/USD was a bit top-heavy yesterday and slightly overbought so we are long at lower levels.
EUR/AUD wider ranges by AUD/EUR are located at 1.6025 to 1.5862. A break at 1.5880 then look out below EUR/AUD.
GBP/AUD by AUD/GBP ranges informs 1.8932 to 1.8740.
The strategy for both EUR/AUD and GBP/AUD is short only as much downside exists. A sucker's bet to target 1.9137 at the 50 Fib and more gambles to go long. Gimme a break.
Dead USD/JPY dropped 49 pips this week, 41 pips for USD/CHF and 58 pips for USD/CAD. Short only for USD.
USD/CHF at richter scale overbought and moved only 40 ish pips this week. The question is what's the problem. CHF/USD informs a range from 0.9265 to 0.9171. From the SNB and 3 month Libor then the range becomes 0.9201 to 0.9125.
The difference between 3 month CHF ibor and USD is 13 points and exactly zero distance for a significant move.
The SNB's Overnight Rate Saron moved barely 3 points since January. Call Money rates haven't changed since July 2020 and vital Debt Register Claims moved 8 points since January.
2 aspects are working against USD/CHF movements. Dead USD interest rates and completely dead SNB interest rates. Both sides cut off USD/CHF movements.
If underlying Interest rates contains a problem then it immediately reflects on the currency price. Interest rates for the most part operate correcly from nation to nation but problems occur from time to time. Much the same written a few years ago to AUD/USD and RBA interest rates lack correlations. This could easily be the case for the SNB and USD/CHF. But it won't be known explicitly until the data is ran and viewed.
Interest rate should be widely reported and its the only aspect to correct trading that should ne known and mastered.
The only strategy for USD/CHF is remain short and short any tops as USD/CHF contains a long way to drop. We're looking at at least 100 pips and coincides to higher EUR/USD 100 pips to at least middle 1.1800's.
Overall strategies remain into next week or until proper exchange rates trade.
Trading currencies and other financial instruments carries a degree of loss and possible loss of entire investments. Please managed your own risks, stop loss, and margins requirements.
Feed news
---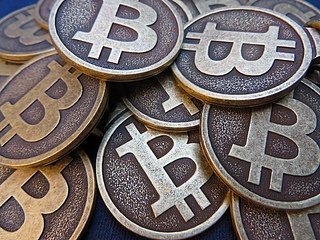 Bitcoin price favors bulls reaching $60,000 by the end of this week and onwards to new all-time highs by the end of next week. Ethereum price broke a bearish top line and could hit new all-time highs by next week in tandem with Bitcoin.
Read more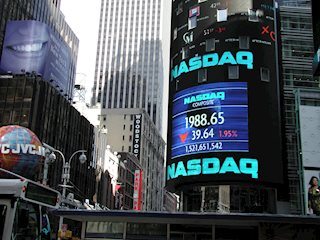 Tesla's (TSLA) stock price has finally pushed higher in a series of steady and sure moves. We had nearly given up on our bullish call with Tesla stock as it kept struggling around the $800 level.
Read more
---