Currency Market: EUR/USD, USD/CAD, CAD cross Pairs, CAD/EM
USD Vs non USD currency pairs remain the drivers this week as was the situation last week. Favored trades this week are found in EUR/USD, NZD/USD, USD/CAD, AUD/USD, CAD/CHF and CAD/JPY. NZD/USD long moves high on the ranking this week to pass neutral AUD.
Neutral AUD contains divergence to AUD/EUR as overall currency markets correct from last week's massive USD Vs Non USD divide. AUD chooses to sit the week out of contention.
Best NZD currencies as follows: NZD/USD and NZD/CAD. Nothing special to NZD/CHF and caution to NZD/JPY.
Massive oversold as NZD/EM exists in NZD/CNY to target 4.5026, NZD/MYR to target 2.9177 and NZD/NOK to target 6.0372. NZD/HUF and NZD/DKK si this week overbought.
Oversold GBP best trades this week as follows: GBP/USD, GBP/JPY, GBP/CAD and GBP/CHF.
GBP/EM best long trades are found in GBP/CNY to target 8.7526, GBP/CZK to target 29.6079, GBP/DKK oversold, GBP/MYR to target 5.6946, GBP/NOK to target 11.7788. Overbought to GBP/HRK and GBP/HUF.
USD/JPY and USD/CHF begin the week deeply overbought and USD/CAD oversold,, yet oversold to JPY cross pairs. CHF/JPY remains neutral. Best JPY cross pairs are EUR/JPY, GBP/JPY and CAD/JPY.
USD/CAD Vs CAD/EM
While USD/CAD begins oversold, CAD/EM across the board begins deeply overbought. In the EM space, CAD/EM trades are clearly easy and the best against free money profits.
CAD/DKK targets 5.0329, CAD/HUF targets 241.41, CAD/KRW targets 931.49, CAD/PLN targets 3.1067, CAD/RON targets 3.3411, CAD/SEK targets 6.8763 and CAD/TRY targets 6.9357.
EUR/CAD from the close at 1.4652 sits deeply oversold and just above the 15 year average at 1.4554. EUR/CAD targets 1.4799, NZD/CAD targets 0.8843 and GBP/CAD 1.7285.
USD/CAD Weekly Trade
1st Leg
Cautious long 1.2633 and 1.2621 to target 1.2716. Must cross 1.2655, 1.2678, 1.2701 and 1.2724.
OR
USD/CAD Short 1.2716 to target 1.2633.
2ng Leg
Short 1.2716 to target 1.2633.
3rd Leg
Short below 1.2609 to target 1.2526
4th Leg
Long 1.2526 to target 1.2562.
USD/CAD divergence to EUR/USD Weekly Trade but well covered
1st Leg
Long Anywhere or 1.1579 to target 1.1711. Must cross 1.1592, 1.1605, 1.1618, 1.1631, 1.1644, 1.1657, 1.1670, 1.1683, 1.1696 and 1.1709.
2nd Leg
Long above 1.1778 to target 1.1857
3rd Leg
Short 1.1857 to target 1.1805
4th Leg
short 1.1711 to target 1.1672.
Trading currencies and other financial instruments carries a degree of loss and possible loss of entire investments. Please managed your own risks, stop loss, and margins requirements.
Feed news
---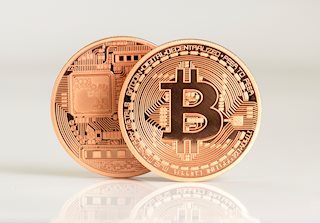 Bitcoin price has witnessed a massive crash over the past week, undoing the gains seen since July 25. Ethereum, Ripple and other altcoins have followed suit, experiencing an even worse crash.
Read more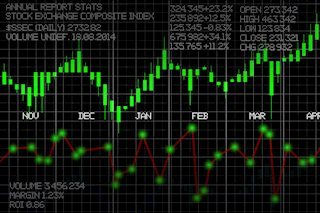 NVDA investors are getting used to seeing the colour red after a year in 2021 when all they saw was green. On Friday, shares of NVDA fell by 3.21% and closed the final trading day of the week at $223.74.
Read more
---