Covid rules the stock market which is responding with fear
Outlook:
We get the usual Thursday jobless claims this morning, but that data has lost its place in favor of GDP, which will become the cornerstone of the next barrage of Trump hype. He is counting on wildly high numbers to fool the average voter into thinking everything lost in Q2 has been recovered. But as we wrote yesterday, if you lose 31.4% from $100 in goods and services, that leaves $68.60. Now you gain back 30% on that $68.60 to take it to $89.18. You are still under water because the new 30% growth rate applies to a lower starting point number. It would take about 46% growth in Q3 to get even.
Forecasters are divided on what the GDP will be. The Bloomberg survey shows a range of 20.0% to 37.1%!. The Atlanta Fed has 37.0% (as of yesterday), but St. Louis has 19.45% and the New York Fed, 13.7%. The FactSet survey gets 30.9%. The economy is still down and no cause for celebrsation except maybe that it's not worse.
The stock market seems willing to interpret the GDP data in any way that serves its interests. Sometimes that takes a seeming bizarre form, like year-over-year growth at "only" -3.2%, the Fed's forecast, rather than -6.5%, the original forecast. Q2 was the biggest contraction ever in the US economy. In any case, wise investors are going to worry about Q4 and Q1. A Biden win is equity-friendly because it implies a big second stimulus package, even if we have to wait for Q1 to get it. Never mind—equities trade on expectations, not facts.
Still, any big worsening of the pandemic and/or delay in vaccines could make for a really rotten Q4/Q1. And trouble can come before that. Just being recognized is a horrible factor that scientists have been warning about all along—that the Covid virus mutates and current treatments (and pending vaccines) won't work. According to the FT, mutation has already been detected in Europe. That means central banks treading water as fast as they can are not going to make it when a new wave of something New comes over their heads.
Covid rules the stock market, if belatedly, which is responding with fear. See the VIX chart. Is this the Big One? Not an offset is the House leader saying this morning she is talking with TreasSec Mnuchin, again. We might get a bounce upward after such a big drop, but sensible people will not trade on the GDP number. That means a dollar pullback that is reversed in a day or two. At a guess, the dollar can continue upward, if raggedly, on risk aversion getting a wider grip. Whether equities crash as in March is not known. A crash favors the dollar, of course. The anti-dollar sentiment is strong, though, so we have to worry about pullbacks in which dollar fraidy-cats are dragged kicking and screaming to the brink.
Boy, is this confusing. Scenario 1 has the stock market tanking and taking the commodity currencies, EM currencies (except China) and most majors along with it. Scenario 2 has the stock market recovering on the same old divergence from science making itself known, letting the dollar fall again. In practice, we will be getting both sentiments. For all we know, the prospect of a Biden win and return to normalcy could boost equities.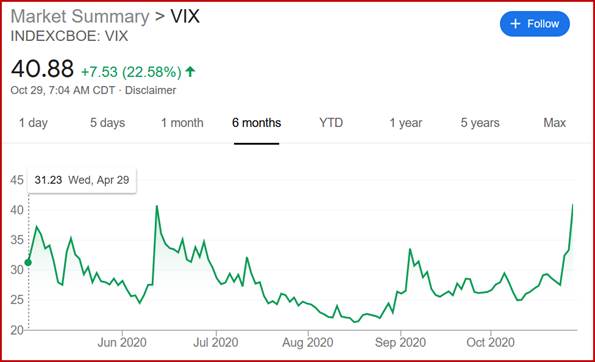 Politics: The Cook Political Reports calls Texas (Texas!) a toss-up state on the basis of votes already cast at 91% of the 2016 total—and 6 days to go. Turnout is tremendous and most analysts think the newcomers are Dem who may not give a hoot about Biden but can't stand Trump a minute longer. No Dem presidential candidate has won in Texas since 1976 (Jimmy Carter).
As the pandemic spreads rapidly to the midwestern states, each new poll shows more losses for Trump. One poll (Wisconsin) has Biden ahead by 17 points! The FT notes that "Ten out of 12 states in the region are now experiencing record high seven-day average case rates, while nine have reported their highest level of hospitalisations in the past week." Net-net, "Biden has a national lead of 8.5 points, according to a Financial Times analysis of polling averages from RealClearPolitics, and is also ahead in most battleground states, albeit by a smaller margin."
A site named US Elections Project shows that as of 5:30 pm yesterday, early voters numbered 75.163 million, of which one third (25.6 million) was in-person and two-thirds in mail-in votes (49.5 million). Mail-in votes still outstanding are 42.4 million. Clearly Trump wants to limit the number of mail-in votes that can be counted (never imagining they might be for him) by limiting the counting time, which is preposterous. Election outcomes are never known for days and sometimes weeks later. In any case, it's each state that determines the count, so cheating is easy only in states devoted to Trump and without honor or fear of jail.
The latest polling data shows Biden winning in a landslide or nearly so, although we won't know it on election night. The wonderful Mr. Kornacki says Biden can lose Pennsylvania and Florida but still eke out a win by winning all the states Clinton won plus Michigan and Wisconsin, and throw in Arizona and that single Omaha district. It adds up to exactly 270 electoral votes.
---
This is an excerpt from "The Rockefeller Morning Briefing," which is far larger (about 10 pages). The Briefing has been published every day for over 25 years and represents experienced analysis and insight. The report offers deep background and is not intended to guide FX trading. Rockefeller produces other reports (in spot and futures) for trading purposes.
To get a two-week trial of the full reports plus traders advice for only $3.95. Click here!
This morning FX briefing is an information service, not a trading system. All trade recommendations are included in the afternoon report.
Analysis feed
---
Latest Forex Analysis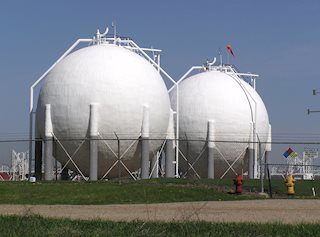 WTI fades pullback moves from the highest in nine months. The energy benchmark eased from the multi-day high the previous day as global optimism, mainly fuelled through the coronavirus (COVID-19) vaccine hopes, fizzled. Also challenging the oil bulls was the US holiday due to Thanksgiving Day.
Oil News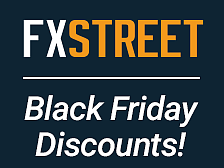 Learn to trade with the best! Don't miss the most experienced traders and speakers in FXStreet Premium webinars. Also if you are a Premium member you can get real-time FXS Signals and receive daily market analysis with the best forex insights!
More info
---