Correlations: Wide rangers, EUR, GBP, AUD, NZD
Main problem to wide range currency pairs is correlations and explains small range movements. Further explains why USD Vs Non USD pairs , AUD/USD, NZD/USD and EUR/USD, trade and rise into severe overbought for the past 4 weeks.
A lost currency pair to correlations Vs its main counterparts in the universe such as EUR/AUD and EUR/NZD, won't perform, are sold and will trade in small ranges. Nobody wants a currency pair that doesn't contain a correlation.
Main problems to currency pair correlations is found between EUR and GBP and cross pairs. AUD/USD , NZD/USD and cross pairs are running perfectly on all cylinders. AUD/NZD and EUR/GBP are excluded from the list as we don't bother trading this pair.
A universe to EUR/USD for example contains EUR/USD, EUR/JPY and EUR/CHF while EUR/CAD is the midle pair and insight to the wide rangers EUR/NZD and EUR/AUD. EUR/AUD and EUR/NZD must contain at least a pulse to correlations and currently, it lacks any connection to EUR/USD.
The GBP/USD universe contains GBP/USD, GBP/JPY and GBP/CHF then GBP/CAD as middle currency pair and insight to wide rangers, GBP/NZD and GBP/AUD.
GBP/USD and EUR/USD operate and trade on 2 separate plains. The immediate first 3 currency pairs must contain high correlations in order to trade correctly and as 1 universe. Its not unusual to see negative correlations to main counterparts but it off kilter to see high negative correlations to the point of no pulse and underperformance to price movements.
EUR/USD Correlations V EUR/AUD -98 %
AUDUSD Vs EURAUD Correlation -99%
EURAUD is a lost price without a correlation. Means current price level is wrong and off sync to EUR/USD and AUD/USD. The proper scenario is to correlate to EUR/USD as its perfect counterpart.
AUD/USD Vs AUD/EUR correlate to 97% and runs perfectly. The lost correlation to EUR/USD VS EUR/AUD traveled to AUD/USD and AUD/EUR. A correlation at +1 and minus 1 exists in markets and can't ever leave and the level of the correlation rises and falls with the currency price relationship.
GBP/AUD
GBPUSD Vs GBPAUD Correlation +48%
AUDUSD Vs GBPAUD -96% GBP/AUD better correlated to GBP/USD but again explains small range movements.
EUR/NZD
EURUSD Vs EURNZD Correlation -85%
NZDUSD Vs EURNZD -96%
EURNZD Current price is unresponsive to EURUSD and NZDUSD
GBP/NZD
GBPUSD Vs GBPNZD Correlation +32%
NZDUSD Vs GBPNZD Correlation -94% GBPNZD slight Pulse to GBPUSD but extremely low correlation
GBP/CAD
GBPUSD Vs GBPCAD Correlation +51%
USDCAD Vs GBPCAD Correlation +39%
What's wrong with Wide Range Currency pairs is correlation at current price is either to high or low Vs Counterparts
GBP/USD Vs USD/CAD
To Judge how overall currency markets are performing vs 2 exact opposite currency pairs
GBP/USD Vs USD/CAD minus 37%. This relationship at 37% isn't terrible but a better performing price relationship to wider movements between GBP/USD and USD/CAD would be a higher negative at minus 80% and 90%.
USD/CAD Vs GBP/JPY
What explains the low correlation in GBP/USD Vs USD/CAD is USD/CAD Vs GBP/JPY underperformance at minus 15%. if this relationship turns positive then USD/CAD and GBP/JPY will trade and track together. Current price at USD/CAD 1.3576 and GBP/JPY at 134.59 arent far away to distances from each other. This concept viewed from 1.3576 V 1.3459. A breakout s warranted from USD/CAD and GBP/JPY due to low correlations. The correlation should contain a much higher negative.
GBP/USD Vs GBP/JPY.
GBP/USD Vs GBP/JPY correlate at 94% and is correct. GBP/USD and GBP/CHF correlate to 72% and is low. Should be in higher +80 and +90's. GBP/CHF has underperformed in recent weeks and its now understood why. A positive correlation however serves as a backstop to GBP/USD as GBP/USD proper position is to trade between bottom GBP/CHF and upper pair, GBP/JPY.
EUR/USD Vs EUR/JPY
EUR/USD Vs EUR/JPY correlate to 97% and is perfect and this means longs and shorts run together perfectly.
USD/CAD Vs CAD/JPY
USD/CAD Vs CAD/JPY correlate to 52% and is far to low as the relationship serves much better to price movements against a higher negative.
Trading currencies and other financial instruments carries a degree of loss and possible loss of entire investments. Please managed your own risks, stop loss, and margins requirements.
Feed news
---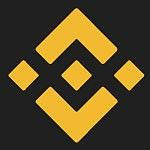 Binance Coin price must reclaim $414 as support in order for the bulls to target higher levels. BNB may be confronted with a stiff hurdle at the 50% retracement level at $504. However, if Binance Coin fails to slice above $414, the exchange token may drop lower toward the 200 three-day SMA.
Read more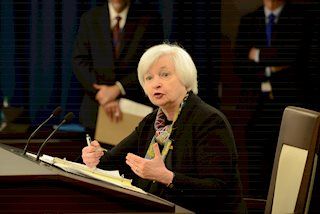 The Federal Reserve kept its rate policy on schedule, indicating in its statement and Chair Jerome Powell's press conference that it will raise the fed funds rate at the March meeting for the first time in three years.
Read more
---