Cool Video: Trump Ahead in 2020?
Goldman Sachs opined that President Trump had an edge to win the 2020 presidential election and Fox Business thought it was newsworthy and invited to me join the discussion.
First, I tried playing down the significance of Goldman's call. The markets have anticipated this. redictIt.Org has shown the President to be an easy favorite since the start of the year. Charles Payne, the host, dismissed these results because he said they reflect professional gambler. I don't know if that is true or even relevant (ad hominem?). PredictIt.Org data is taken seriously. It has partnerships with 50 universities, including Harvard, Yale, and the University of Pennsylvania.
Second, the argument from both Goldman Sachs and Fox News Contributor Deroy Murdock anchor Charles Payne is based on economic forecasts. They are linear projections. At the end of the day, large bank economists do not seem to be much better than the Federal Reserve in forecasting a recession. After all, many former Fed officials and economists take their models with them to the private sector. How the economy is doing in April 2019 and how some economists say it will be doing next year does not seem to be a good predictor of the electoral outcome in November 2020.
Moreover, it does not begin to address the issue of the growing disparity of wealth and income. Financial asset owners have done particularly well. CEOs have done well compared to average employees. Payne seems to recognize this and asked about Main Street, but Murdock pushed back against this by essentially arguing that a rising tide lifts all boats.
Payne says the US is experiencing an "economic renaissance," but this seems like hyperbole. It is in the mature stages of a historically long expansion cycle that began in March 2009, a little less than 100-day into Obama's first term. Trump inherited a firm economy that had already surpassed the pre-crisis peak. The trend in oil and fracking also was well in place.
The economy sped up a bit in the middle of the last year but has returned to status quo ante. Payne blames the deficit on too much spending while praising the tax cuts. I see very little that has been left after the wave of fiscal stimulus ebbed, except of course the debt. What Murdock and Payne call deregulation seems to be allowing more harm to be done to the environment (what economists euphemistically call externalities), while the public, workers, consumers are being asked to take on more risk and danger. Caveat Emptor returns!
This is not to say that all regulation is good and necessary. But just like we know that when they say spending cuts, it really means reductions in benefits, we have to recognize that when they say deregulation, it really means shifting risk and weakening protections for the innocents, e.g., drinking water.
A simple economic model of national unemployment rates and economic growth may show the incumbent ahead. The fact that Trump did not get a majority vote and has not reached out to broaden his appeal should make investors hesitant to bet big on the 2020 election outcome. At the same time, it is important to recognize that on many key substantive issues, and despite the populist rheto They quibble mostly over style. ric, Trump has delivered the conservative agenda of tax cuts, deregulation, and the appointment of conservative judges. The President enjoys a high degree of support within the Republican Party. They quibble mostly over style.
Lastly, if the economy is doing so well, why should the Federal Reserve cut interest rates by 50 bp as the President's adviser Kudlow has called for or resume QE as the President has advocated? With inflation (CPI) around 2%, the real Fed funds rate is 40 bp. Given the economic conditions, can this fairly be considered restrictive?
The positions expressed in this material are a general guide to the views of Brown Brothers Harriman & Co. and its subsidiaries and affiliates ("BBH"), and are intended for informational purposes only. The opinions stated are a reflection of BBH's best judgment at the time the material was produced, and BBH disclaims any obligation to update or alter these views as a result of new information, future events or otherwise. Furthermore, these positions are not intended to predict or guarantee the future performance of any currencies or markets.
This material should not be construed as research or as investment, legal or tax advice, nor should it be considered information sufficient upon which to base an investment decision. Further, this communication should not be deemed as a recommendation to invest or not to invest in any country or to undertake any specific position or transaction in any currency. Investment decisions reflect a variety of factors, and BBH reserves the right to change its views about individual currencies at any time without obligation to inform third parties.
There are risks associated with foreign currency investing, including but not limited to the use of leverage, which may accelerate the velocity of potential losses. Foreign currencies are subject to rapid price fluctuations due to adverse political, social and economic developments. These risks are greater for currencies in emerging markets than for those in more developed countries. Foreign currency transactions may not be suitable for all investors, depending on their financial sophistication and investment objectives. You should seek the services of an appropriate professional in connection with such matters.
BBH, its partners and employees may own currencies discussed in this communication and/or may make purchases or sales while this communication is in circulation. The information contained herein has been obtained from sources believed to be reliable, but is not necessarily complete in its accuracy and cannot be guaranteed. Sources used are available upon request. Please contact your BBH representative for additional information.
This material is provided by BBH to recipients who are classified as Professional Clients or Eligible Counterparties if in the European Economic Area ("EEA"). This publication is approved for distribution in member states of the EEA by Brown Brothers Harriman Investor Services Limited, authorized and regulated by the Financial Conduct Authority. Unauthorized use or distribution without the prior written permission of BBH is prohibited. BBH is a service mark of Brown Brothers Harriman & Co., registered in the United States and other countries.
Analysis feed
---
Latest Forex Analysis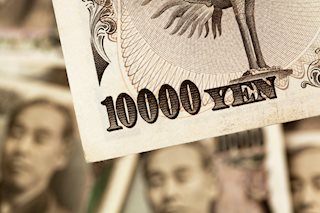 USD/JPY extends the previous day's losses to 109.80, the weakest since January 07, while entering the Asian session on Wednesday. The pair registered heavy losses on Tuesday as news of China's virus outbreaks gone viral.
USD/JPY News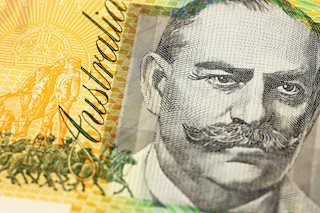 AUD/USD bears are chipping away on the downside as markets get set for the Aussie jobs data later in the week. The fundamentals for the Aussie are heavily weighted to the downside with the Reserve bank of Australia meeting on the horizon
AUD/USD News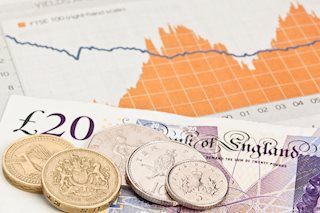 Global stocks are on the slide, with fear over the impact of the coronavirus that is spreading throughout China. A strong UK jobs report has helped push the pound higher. Meanwhile, plans for a US middle class tax cut is strengthening the case for US outperformance under Trump.
Read more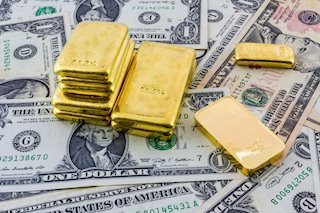 Gold remains on the back foot while trading around $1,556.90 during the Asian session on Wednesday. The yellow metal portrayed a bearish candlestick formation, backed by bearish MACD, during the previous day.
Gold News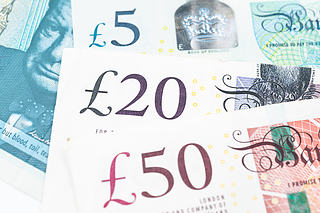 GBP/USD registers mild losses while trading around 1.3045 during Wednesday's Asian session. The pair earlier reversed from 50% Fib retracement of its fall from Jan 07 to 14. A two-week-old falling trend line adds to the resistance.
GBP/USD News
---