College-Bound Students Should Consider Buying Gold Instead
Meanwhile, millions of young people who don't necessarily have any funds to invest in financial markets face the dim prospect of negative real returns on their overpriced college degrees.
Given declining academic standards and rising emphasis on ideological indoctrination at most colleges, economist Peter Morici suggests students might actually be better off buying gold coins.
Stuart Varney – Fox Business News: You say that about half of the college students who are going to college this week are making a lousy investment. Right from the get-go, tell us why you're saying that?

Peter Morici: Well, the graduation rate is so low. I mean it's about 60% is the average graduation rate. Okay? And then you have about a quarter of the people that actually graduate don't earn any more than the average high school graduate. These humanities colleges, basically they teach them eco-feminism, and they prepare them to work on the AOC campaigns. But there's only so many jobs on Capitol Hill for hysterical liberals. About 40% of college graduates cannot pass a generic exam in critical thinking. Other examinations show that the colleges have no value added. That the students are about as dumb as they were going out as when they came in or as bright as they were coming in.

A lot of people go for a year or two, pile up 10, 20 $30,000 worth of debt, even more at a private school. Other people spend all four years pile up even more debt. The students that don't do well tend to pile up the most debt, because they get the least amount of financial aid. For them, college they had been better off buying gold.

Stuart Varney: Yeah. You're right.

Peter Morici: Buying, those coins, burying them in the backyard and digging them up when they're 40, when they're too old to squander them.
Student loans are now the second largest category of American consumer debt, behind only mortgages. The student loan bubble is another sad consequence of government incentives and subsidies.
The U.S. government essentially nationalized the student loan market in 2010. It has issued more than $1 trillion in student loans since.
More than 5 million college educated Americans are now in default on their student loans. Millions more are foregoing things like home ownership and family formation because their bloated student loan payments are financially equivalent to having a mortgage.
The government-subsidized student loan bubble has enabled college administrators to raise tuitions and fees at a far steeper pace than overall price inflation.
Defenders of the traditional four-year college insist that it's still a good investment for those who take their studies seriously. College is certainly a viable path to certain types of well-paying professions. But sending a kid off to college with no particular career path in mind other than to explore vague intellectual interests doesn't work anymore.
When it comes to humanities, social sciences, and economics, ideological bias taints just about everything. Most economics students won't even be exposed to alternative schools of thought such as Austrian economics. Free-thinking students will have to seek out those few schools and professors that teach non-Keynesian economics or else pursue independent studies.
Students won't hear much discussion of sound money in a typical Economics 101 class. Standard economics textbooks portray the supposedly wise and informed decisions of central bankers and bureaucrats as being superior to sound money backed by gold and silver.
In reality, sound money is widely scorned in the economics establishment because gold is more effective than any number of Ph.D.'s at constraining debt in the economy and spending by government.
For students who are interested in sound money principles, we do have some good news! Money Metals Exchange is teaming up with the Sound Money Defense to help students pay for the ever-increasing costs of college. We have set aside 100 ounces of physical gold to endow a long-term fund to reward outstanding students who display an understanding of economics, monetary policy, and sound money.
The Sound Money Scholarship is the first gold-backed scholarship of the modern era. It is open to high school seniors – as well as undergraduate and graduate students. Winners will be determined by a blue-ribbon panel of judges with professional backgrounds in economics.

Money Metals Exchange and its staff do not act as personal investment advisors for any specific individual. Nor do we advocate the purchase or sale of any regulated security listed on any exchange for any specific individual. Readers and customers should be aware that, although our track record is excellent, investment markets have inherent risks and there can be no guarantee of future profits. Likewise, our past performance does not assure the same future. You are responsible for your investment decisions, and they should be made in consultation with your own advisors. By purchasing through Money Metals, you understand our company not responsible for any losses caused by your investment decisions, nor do we have any claim to any market gains you may enjoy. This Website is provided "as is," and Money Metals disclaims all warranties (express or implied) and any and all responsibility or liability for the accuracy, legality, reliability, or availability of any content on the Website.
Feed news
Join Telegram
---
Recommended Content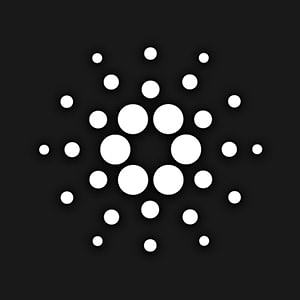 Cardano is on professional traders' urgent watchlist as the digital asset could enter a mid-term bottom in the $0.45 zone before rallying upwards towards $0.60. ADA, like several cryptos, has been in a steep bear rally, which demands the need for balance and proportion.
Read more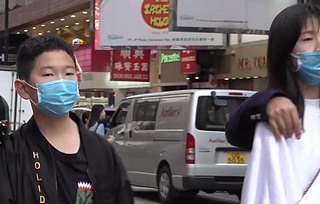 New variables both within and outside of China in 2022 have placed the country's economy under new pressure. In the first quarter, its economic growth rate was only 4.8%, which was 0.7 percentage points lower than the annual economic growth target of 5.5%.
Read more
---