Can the Fed really cut interest rates after Friday's jobs number?
The futures markets are still pricing in multiple rate cuts in 2019
It is hard to believe, but the financial markets are pricing in multiple rate cuts before the end of the year. There is even an overwhelming assumption that the rate hikes will begin this month. As we have mentioned before, we can't imagine the Fed pulling the trigger; the markets have already done the dirty work by pricing in lower interest rates. Further, the stock market is at an all-time high and employment is near an all-time low. While it is probably true the Fed went a little too far with its 2018 rate hikes, it would be hard to justify a cut in today's environment. Accordingly, we tend to think Treasuries are overpriced and we think the equity market might be as well.
Treasury Futures Markets




Maybe we are stubborn, but we don't see any reason for a Fed rate cut.
Assuming the Fed refrains from cutting rates later this month, the bond and note markets are fundamentally overpriced. Further, a glance at a weekly chart of the ZB (10-year note) is quite telling and indicates a potential top sooner rather than later.

We were hoping to see a much smaller net-short position on the COT than what was revealed (because this would have meant that most of the shorts had already been squeezed out and the buying would be more likely to dry up). Nevertheless, speculators are holding a net short position of about 270,00 which is far less than the record net short position of nearly 800,000 contracts last year. Thus, the risk of a sharp short-covering rally from here is slim. If these traders opt to begin building their short position once again, selling pressure could materialize.
Treasury futures market consensus:
The bond and note markets are slowly showing signs of weakness. However, seasonals could limit the downside for now. We are looking for 152 in the ZB and 126 in the ZN.

Technical Support:ZB : 154'16, 153'08,151'12, 149'24, 148'07 AND 145'23 ZN: 127'05, 126'17, 125'23, 125'01, 124'10, AND 123'07

Technical Resistance:ZB: 156'15, 157'10, and 158'12 ZN: 128'13 and 128'20
Stock Index Futures




Is all of the good news priced in?
The upside in the S&P is likely limited to somewhere between 3,000 and $3,030. In fact, the highs might have been made late last week in holiday lightened trade. We will likely know the answer to that after Fed Chair Powell speaks later this week.

In the meantime, we prefer moving forward with the idea of turning bearish into any sharp rallies. In fact, those looking for ideas on a relatively low-risk position trade might look to sell a Micro E-mini S&P 500 contract on a run toward 3,000. At $5 per point, even a run to 3,030 or a little higher shouldn't be overly painful. In essence, this product gives traders the luxury of having room for error upon entry without losing a lot of sleep.

To put this into perspective, a trader going short a Micro E-mini near 3,000 would be losing a mere $250 on a run to 3,050 but if a correction ensues as expected the normal back and fill target might be in the mid-2800s (a potential profit target of 150 points or $750).
Stock index futures market consensus:
Sharp rallies could be opportunities for the bears. However, seasonals are bullish so selling into dips probably won't work as expected.

Technical Support:2945 (minor), 2870, 2801, and 2742

Technical Resistance:3008 3038

E-mini S&P Futures Day Trading Ideas
These are counter-trend entry ideas, the more distant the level the more reliable but the less likely to get filled

ES Day Trade Sell Levels: 2990 (minor), 3006,3014 and 3030

ES Day Trade Buy Levels: 2968, 2950/2955, 2911, 2880, and 2850
In other commodity futures and options markets...
September 12 - Roll the September Bloomberg Commodity Index into the December contract.

December 13 - Roll the December Bloomberg Commodity Index into March.

February 21 - Exit half of the Bloomberg Commodity Index futures position (we added on a dip in January).

May 29 - Buy July 10-year note 125.50 put for about 22 ticks.

May 31 - Sell diagonal call spreads in the 10-year note using the August 127 call and purchasing the July 128.50 call for insurance.

May 31 - Sell diagonal put spreads in oil using the August 46 put and July 45 put.

June 14 - Roll BCI into the September contract and double the quantity (to dollar cost average).

June 18 - Exit the crude oil put spread with a small loss.

June 21 - Sell iron condors in crude oil using the September 67/47 short strange and a September 77/38 long strangle for a credit of about $950.

June 21 - Sell diagonal put spreads in hogs using the August 70 put and the July 70 put, collecting about $470 before transaction costs.

June 25 - Sell diagonal spreads in gold using the September 1550 call and the August 1580 call, collecting about $800.

June 27 - Buy back gold call spread to lock in quick profit (roughly $360 to $420 for most before transaction costs).

July 1 - Take a quick profit on the hog spread (about $350ish per lot traded before transaction costs).

July 1 - Take a quick profit on the crude oil iron condor ($450 to $500 before transaction costs per lot).

Due to the volatile nature of the futures markets some information and charts in this report may not be timely. There is substantial risk of loss in trading futures and options. Past performance is not indicative of future results. The information and data in this report were obtained from sources considered reliable. Their accuracy or completeness is not guaranteed and the giving of the same is not to be deemed as an offer or solicitation on our part with respect to the sale or purchase of any securities or commodities. Any decision to purchase or sell as a result of the opinions expressed in this report will be the full responsibility of the person authorizing such transaction.
Analysis feed
---
Latest Forex Analysis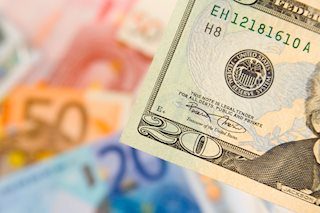 The shared currency remains under pressure amid dismal local data and persistent demand for the greenback in a risk-averse environment. EUR/USD trading near a daily low of 1.1009.
EUR/USD News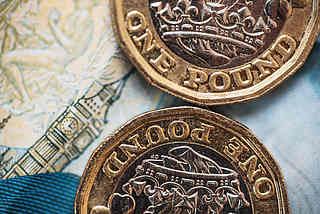 The GBP/USD pair has retreated from its daily high of 1.3105 and now trades marginally lower daily basis near 1.3050, amid dollar's strength, looming BOE and Brexit.
GBP/USD News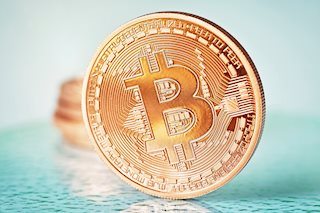 The crypto market opens the trading week by taking advantage of the momentum of the movement that started early Sunday morning. As if it were an established rhythm, this week it is time to go up after going down the previous one, and up again the previous one.
Read more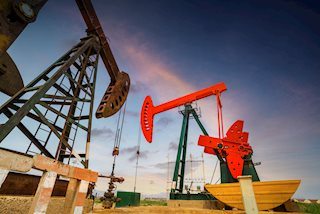 Oil priced are under pressure, extending a drop from just below the $66 handle at the start of his year to fresh lows at $52.18.
Oil News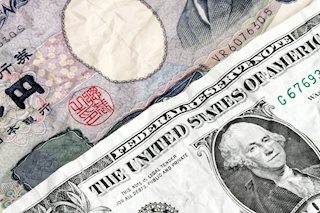 Coronavirus getting stronger, infections to continue to rise. Risk-off Monday, an empty macroeconomic calendar exacerbates sentiment trading. USD/JPY to accelerate its decline on a break below 108.65, a critical Fibonacci support level.
USD/JPY News
---