REVIEW AND PREVIEW
Bitcoin plunged Friday, taking the digital currency briefly below $11,000 and down 44 percent from a record high hit at the start of the week. Bitcoin had rallied to a record high above $19,800 on Sunday and was trading near $15,500 for much of Thursday New York time, according to Coinbase. But an afternoon selloff accelerated into the night, and bitcoin dropped 30.2 percent Friday morning to a low of $10,400 on Coinbase. It had recovered above $13,100 by early Friday afternoon. Evelyn Cheng, "Bitcoin Plunges Below $11,000 in Volatile Trading on Coinbase as Rout Accelerates," www.cnbc.com, December 22, 2017.
It was a very eventful week, and a very powerful introduction into the first Sun/Saturn ingress into Capricorn, on the winter solstice of December 21, in nearly 150 years. This is the cosmic arrangement corresponding to "The Great Reset," as described in both the Forecast 2017 and Forecast 2018 Books, for the winter solstice holds great symbolism in the study of astrology. It is the darkest day of the year in the northern hemisphere, the point from which darkness begins to decrease and light begins to increase. That, by the way, happens to also be the definition of the word "guru" – or, one who dispels darkness. What makes this particular winter solstice so important is that it occurs within 24 hours of Saturn, the ruler of Capricorn, also beginning its three-year trek through the sign of the mountain goat. Saturn, with the Sun, on the winter solstice, brings forth a favorable period to initiate new projects with a long-term view. Consider it as a time in which to invest your resources, or energies, into an effort that you are willing to stay with for at least the next three years, and better yet, the next 7.5, and even 29 years.
Although I didn't really expect anything too remarkable and mundane to materialize last week, it was in fact a week of significant occurrences. The U.S. government – or, at least, the Republican Congress and President – signed into law a major tax reform act. Forget the reality that it was a watered-down version of what it started out to be. That is, it began as a plan to bring down corporate taxes from 39% to 15%. Then it was 20%. And finally, it was settled upon at 21%. It is still a significant reduction that portends a boon to American businesses, which is why the USA stock market had such an impressive run of new all-time highs that lasted until last Monday, December 19. Several respected market analysts are projecting gains of 10% or more in U.S. equity prices for 2018 now. They could be right, for Jupiter (optimistic) in Scorpio (taxes) will continue to trine Neptune (euphoria and profits) through August 2018. Furthermore, the Saturn/Uranus trine returns to an almost exact aspect in August-September 2018 too. That aspect has been effect since December 2016, and has a 100% correlation to 4-year or greater cycle crests in the U.S. stock market's history. However, the deed is now done, so investors will have to wait for the next big idea to grab a hold of, at least until the expected benefits of the tax reform act begin to materialize.
In addition to the passage of tax reform bill and the new record highs in U.S. stock indices last week, the parabolic rise in Bitcoin prices came crashing down as the cryptocurrency was introduced on the Chicago Mercantile Futures Exchange. The day before Bitcoin began trading, it made an all-time high of over $19,000. Five days later, it was trading close to $10,000, as speculators could now begin to short it. That was another interesting development of the Sun/Saturn ingress into Capricorn in the week of the winter solstice that could very well have long-term implications.
Gold and Silver had a good week too. However, I think this has more to do with Mars in Scorpio kicking in. The new tax reform bill, plus the Fed's promise to keep interest rate hikes gradual, are ingredients for an economy that could overheat, producing more inflation than expected. This would be consistent with the balsamic phase of Saturn and Pluto, as it moves from its waning semi-square in late 2014 to its conjunction in January 2020. You may remember the last time that happened, which was 1976-1982.
SHORT-TERM GEOCOSMICS AND LONGER-TERM THOUGHTS
Be humble for you are made of earth.
Be noble for you are made of stars.
Serbian proverb, from Dan Millman, "The Laws of Spirit," New World Library, 1995
We are in the midst of a powerful time band, December 16-January 14, containing 12 geocosmic signatures with correlations to reversals in financial markets. The midpoint is right around the turn of the year. Included in this cluster, in addition to the Sun/Saturn conjunction of December 21, is Mercury turning direct (December 23), Venus conjunct Saturn (December 25), Uranus turning direct (January 2), and both the Sun and Venus conjunct Pluto and squaring Uranus (January 9-14). Any one of these could coincide with a reversal in a financial market. All of them together, in a short span of time, increases the probability of a cycle culmination and reversal. With Uranus so prevalent, we cannot rule out the possibility of new record highs in some markets, and the breaking of major support or resistance zones, for Uranus has lately coincided with breakouts, as noted by the Jupiter/Uranus opposition of September 27, which coincided with the upward explosion in the price of both stocks and bitcoins.
ON A MORE PERSONAL NOTE…
Astrologers may be interested to know that I am currently in Hana, Maui, Hawaii, celebrating my solar return, which will take place this weekend. As many know, I always choose a location for my solar return (birthdate, +/- 1 day) that finds certain planets making certain aspects to the horizon (Ascendant/Descendant) or Meridian (Midheaven/Nadir). What I was going for was the Mars/Jupiter conjunct in Scorpio, trine the Moon/Neptune in Pisces. In Hana, this promising planetary arrangement would make a grand trine to the Midheaven, which changes one degree for every 60+ miles one moves east or west. Hence, I wouldn't have this favorable grand trine set up on the mainland.
However, as much as one studies and tries to create the ideal chart, things still happen that you did not quite anticipate. Oh, I am having a wonderful time here in Maui, as one would expect with Moon/Neptune trine Jupiter and Mars. It is lush and beautiful and inspiring, here in the Garden of Eden, owned by a very good and long-time friend. But here is what I did not anticipate: I brought the rains with me to this rain forest. And not just any rains, but record torrential rainfall that resulted in major flooding conditions where all roads to Hana became rivers, and the floods rose above the height of cars. Two full days of heavy rains. Today, the sun is back out. But, I will remember that the next time Moon and Neptune conjunct in Pisces on my solar return, to expect rain. Lots of rain. A deluge. I may need to build an ark and go biblical.
What was I thinking? I was thinking of Mars/Jupiter in my second house, trine Moon/Neptune in Pisces, grand trine the MC here. What did I get? Soaked. But I also got some fantastic videos of this Garden of Eden that I will upload on my Facebook page for those who want to see what a real Hawaiian rainforest looks like. And, after all, Moon/Neptune in Pisces can also correspond to pleasing videos and pictures, not to mention the fact that my host is a great musician who has been nominated for a Grammy in jazz. I get a concert every night. Neptune and Pisces also rules music and musicians. Despite the rains, I also like the fact that I am being rehydrated after months in the dessert of Arizona, where it has not rained since I moved there on September 20. I like that too. I feel like a fish (Pisces) and a mountain goat (Capricorn). Funny, isn't it, that the real symbol for Capricorn is both the fish and the mountain goat.
Have a happy holiday break and a prosperous New Year!
Disclaimer and statement of purpose: The purpose of this column is not to predict the future movement of various financial markets. However, that is the purpose of the MMA (Merriman Market Analyst) subscription services. This column is not a subscription service. It is a free service, except in those cases where a fee may be assessed to cover the cost of translating this column from English into a non-English language. This weekly report is written with the intent to educate the reader on the relationship between astrological factors and collective human activities as they are happening. In this regard, this report will oftentimes report what happened in various stock and financial markets throughout the world in the past week, and discuss that movement in light of the geocosmic signatures that were in effect. It will then identify the geocosmic factors that will be in effect in the next week, or even month, or even years, and the author's understanding of how these signatures will likely affect human activity in the times to come. The author (Merriman) will do this from a perspective of a cycles' analyst looking at the military, political, economic, and even financial markets of the world. It is possible that some forecasts will be made based on these factors. However, the primary goal is to both educate and alert the reader as to the psychological climate we are in, from an astrological perspective. The hope is that it will help the reader understand the psychological dynamics that underlie (or coincide with) the news events and hence financial markets of the day. No guarantee as to the accuracy of this report is being made here. Any decisions in financial markets are solely the responsibility of the reader, and neither the author nor the publishers assume any responsibility at all for those individual decisions. Reader should understand that futures and options trading are considered high risk.
Analysis feed
---
Latest Forex Analysis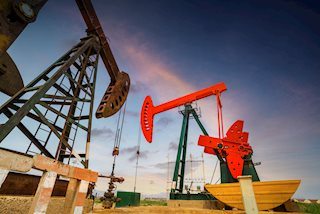 Nothing new around crude oil prices, with rising concerns on the Chinese COVID-19 and its potential impact on the economy and the demand for the commodity keeping traders' sentiment well depressed.
Oil News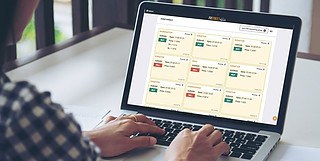 FXStreet Signals offers access to explanatory live webinars, real-time notifications when signals are triggered and exclusive membership to the company's Telegram group, where users get direct guidance by our analysts and get room to discuss and interact.
More info
---