Asia market
Markets are meandering around sometimes in a completely random fashion this despite the widespread stabilising effect of the US economic data overnight.
Hong Kong market Hong Kong has at least for today tempered from the extremes of the Airport closures earlier in the week as the market has taken well to the local stimulus package. Decent amount of bargain hunting going through today.
Malaysia GDP
GDP
The GDP beat is a considerable surprise to the market and runs counter to other ASEAN economies, but it continues to reinforce the Governments view that the economy is doing well as personal consumption and private investment remains robust. Hard to argue as the amount of construction going on in KL on my last visit hardly paints a picture of a struggling economy.
But I am looking under the hood, and it's the old faithful Palm oil and Gas contributing the lions share on the export side.
But the currency market reaction with the MYR trading stronger suggests trader we're leaning the other way. (long USD)
But we must remain cautious as neighbouring economies that Malaysia exports to are struggling.
As well, the reasons driving the consumption splurge could have been one-off factors around religious holiday splurge.
Central bank impact??
Here's the thing about central bank policy in my view. Much of the BNM policy will likely hinge on how dovish the Fed shifts, so if the Fed turns very dovish regardless of the counter regional GDP upswing, it will offer BNM more policy wiggle room.
There is nothing more effective than a pro cycle rate cut for the economy, and the BNM could seize the moment if Fed policy corporates.
FX Policy Liberalization
Now while this is going on in the background, the BNM has moved to liberalise FX policy again which is always a currency favourable despite the fact it falls well short of what the Bond market needs, a proper NDF market.
But overall a much better day for the Ringgit than expected.
European single stocks
Chatting with my stock colleagues in Europe who are trying to keep things as close to flat as possible. Liquidity has been taxing even on big names. It's worth taking note that under these low liquidity conditions, even medium-sized orders can trigger an outsized move. So, getting into the mix on an inferior liquidity Friday could be fraught with peril with most of the street in risk reduction mode.
The Euro
A weak tone in EUR continues to resonate in Asia, but G10 vols were quiet in Asia, suggesting few G10 traders had a real Axe to grind.
But in addition to the dreary run of German economic data which is flat out negative for the Euro. The market was paying close attention to an ECB Rehn's interview to the WSJ, which traders are taking as UBER Euro negative. In no uncertain terms, he stated the ECB September policy package needs to be significant while arguing for a " substantial " bond purchase and the need to exceed market expectations from a shock value perspective.
But if we take that in context with the robust US economic data overnight which walked back some of the markets Fed Fund dovishness, for those so inclined to sit in the strong dollar side of things, it makes for a very comfortable short Euro position heading into next week EU PMI's which will unquestionably be weak.
But we suspect the Euro to continue sliding ahead of the ECB September meeting which continues to argue for a push lower into the mid 1.10's
Oil markets
There's been decent buying in Asia on good volumes via primary electronic venues, but the anticipated Friday position squaring and liquidity drain should keep traders honest as we mark new 24 hour highs.
Gold
Profit-taking seems to be the flavour of the day as upticks continue to be sold into during the Asia session.
Vanguard Market Pte Ltd provides forex, commodities, and global indices analysis, in a timely and accurate fashion on major economic trends, technical analysis, and worldwide events that impact different asset classes and investors.
Our publications are for general information purposes only. It is not investment advice or a solicitation to buy or sell securities.
Opinions are the authors — not necessarily Vanguard Markets Pte Ltd or its officers or directors. Leveraged trading is high risk and not suitable for all. Losses can exceed investments.
Analysis feed
---
Latest Forex Analysis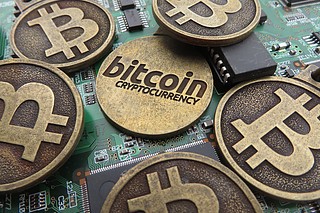 Most cryptocurrencies are experiencing a significant sell-off after Bitcoin fell below $9,000. BNB/USD has suffered the most with a 4% drop towards $15 and needs to hold $14.8 support.
Read more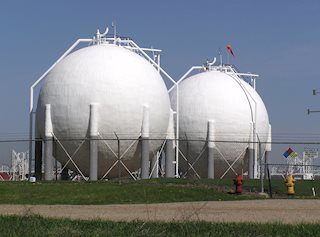 WTI has continued to move higher on Thursday but the price action seems pretty lacklustre despite volatility elsewhere. There have been some decent news stories in the past few sessions as it was confirmed OPEC output reached a two-decade low after over compliance from Saudi Arabia.
Oil News
---