Ahead of the Fed, ECB and BoE policy meetings next week, it's hard to find anything to move the market
Outlook: Ahead of the Fed, ECB and BoE policy meetings next week, it's hard to find anything to move the market. Yesterday the BoC chief Macklem said "We are turning the corner on inflation" in the press conference with a coy refusal to declare it's now a pause. The consensus expectation is the same thing from the Fed–25 bp–but 50 bp from both the BoE and ECB. It's probably not the amount of the rate change that counts, but any commentary accompanying it.
Today we get the usual weekly jobless claims and then Q4 GDP, seen at about 2.6% by most economists in surveys, from 3.2% in Q3, albeit with a wide distribution. Remember the Atlanta Fed has 3.5%. It's almost as though the market is rooting for a lousy number because that would validate the inverted yield curves and forecasts of recession. There is going to be lot of tap-=dancing when the number comes in better. We never really got much of a dollar pushback and what we did get was mixed across various other currencies. A real fear is that we get it this time ahead of the weekend and ahead of the Fed. The likely attitude may well be "do nothing" but the possibility of wild volatility is there, too.
Geopolitical: In international affairs, Germany is going to send those tanks, opening up the ability of others to send tanks, as well, including the supplicant Poland. The UK has already promised 14 Challengers. Germany has 320 tanks but will be sending 14 of war-ready Leopards. Poland has 15. Now the US is sending 31 M1 Abrams tanks. CNN reports "Several armies use Leopards. In total, there are around 2,000 Leopard 2 vehicles spread across Europe, at different levels of readiness." So far the Netherlands, Spain and Norway are talking about it. In some cases they are leasing from Germany. Theoretically, the West could blanket Ukraine in tanks.
This is really good news but honestly, if we believe "all wars are air wars" (MacArthur or Churchill or somebody), the path to victory lies in more and better aircraft, even smart drones. Fly 'em around the border 24 hours a day and shoot down anything Russian. It's astonishing that Putin has not gotten the message he won't win, due to the resolve of the Ukrainians and the help from the West. There must be something we can do to make him give up. We can't count on the Russian people.
The FT has a front-page story on Lockheed Martin that is probably more stock hype than a real option. The company is "ready to meet demand for its F-16 aircraft as some of Ukraine's closest European allies revive efforts to provide fighter jets to Kyiv. The US-German decision to send tanks to Ukraine has reignited discussions, which European defence officials cautioned were at an early stage."
Germany is against it and so is the US in case US planes are used to attack Russia and bring us into the war, but as the FT notes, "EU member states re-exporting F-16s directly to Ukraine is one of a series of options, European officials said, pointing out that the US-made jets could also be sent by western states to former Warsaw Pact countries that could then send their Soviet-designed aircraft to Kyiv." The Netherlands has an "open mind" about it. "In addition to the Netherlands, seven other European Nato countries fly F-16s, including Poland, Norway and Romania."
The US fears the appearance of escalation on our part that would get Putin to send a nuke to New York or Washington. Really? We know Putin misjudged the situation in Ukraine but he must know bombing the US would be suicidal. The other real fear is this president having to send American kids back into war–boots on the ground. Why US airplanes would have the effect of drawing US soldiers into the war is not clear, not if they don't have American pilots.
Tidbit: The YouTube of Neal Foard yesterday triggered the most mail in 25 years! You can look them up yourself but as with fine chocolate, it's good to ration them to one a day. They are precious.
Note to Readers: There will be no reports for the week starting Monday, Jan 30 to Feb 3.
---
This is an excerpt from "The Rockefeller Morning Briefing," which is far larger (about 10 pages). The Briefing has been published every day for over 25 years and represents experienced analysis and insight. The report offers deep background and is not intended to guide FX trading. Rockefeller produces other reports (in spot and futures) for trading purposes.
To get a two-week trial of the full reports plus traders advice for only $3.95. Click here!
This morning FX briefing is an information service, not a trading system. All trade recommendations are included in the afternoon report.
---
Follow us on Telegram
Stay updated of all the news
Recommended Content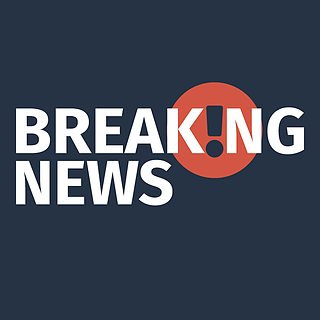 Binance, one of the world's largest cryptocurrency exchanges by trading volume, announced that it halted spot trading. The announcement from the exchange caused BTC and ETH to drop by nearly 3% and 4%.
Read more

Deutsche Bank (DB) is the newest bank that has the market worried. Shares opened down more than 6% on Friday and at the time of writing are trading off -6.8% at $8.99.
Read more
---