2017 Outlook: A Volatile Year from All Angles
Where to now… after what 2016 dished out?
First, there was the surprise upset of the presidential election of dear old Donald.
Then came the surprise shift in sentiment about the election. Before, he was a wrecking ball. After, he's suddenly Jesus walking on water. Never mind that he's already pissed off China… twice! Or that many are worried about his overly cozy relationship with "Darth" Putin, as with his new Secretary of State, Rex Tillerson, who is also cozy with Putin.
And let's not forget the markets that were already overvalued suddenly breaking up irrationally on promises that Trump can deliver sustainable growth rates of 3% to 4% again.
So, we'll just grow our way out of this big fat bubble, shall we? Ha! That has never happened – not once in history – and there's NO CHANCE this will be the first time… not given our aging populations, low productivity and unprecedented debt burdens!
But the markets will continue up after a near term slump until they start to realize that there is no easy way out of the bubble that Trump himself has declared.
Tax cuts won't get companies to expand substantially any more than did free money that largely only led to stock buybacks and mergers and acquisitions – financial engineering – not real growth. Besides, infrastructure investments take forever to get drawn up, approved and shovel ready.
While the Trump rally seems to have legs, it's not based on anything substantial or real, except perhaps some cuts in regulations. I think it's not likely to make it into the summer of 2017. In fact, it's just another sign of how much the stock market is in an irrational bubble!
The debt ceiling is on the cards to be raised this March. Do you think the Republicans will back just any tax cut or infrastructure bill without considering how fast that will get us from $20 to $22 trillion in debt – or by past trends and our estimates of $40 trillion by 2024? Yes, the federal debt has been doubling every 8 years.
That's what I thought.
So, here's my forecast for this very tricky, new year:
The big divergence: I think stocks will continue to rise after a pullback near term, while bond yields and the dollar also rise to counter that trend… until it breaks. But I think Trump could have as much as a 6-month grace period before reality sets in about his ability to get things passed and to achieve 4% growth rates.
Stocks rise: I see stocks going as high as 22,000 on the Dow and 2,500 on the S&P 500 by mid-July or so… maybe even a bit later. After that, I expect the Russell 2000 (small caps) will lead us into the trenches. A growing divergence between large and small caps will be an important sign of such a top. Small caps have grown the most irrationally since the Trump win after lagging and could disappoint increasingly in the continued rally from here.
10-Year Treasurys: 10-Year Treasurys could rise to near 3.0% before reversing down on falling inflation and slowing economic trends again. Once they've started to fall, they could go as low as 1.0%, or lower, and then stay near there for years, creating the fixed income opportunity of the decade for buying 30-year Treasurys and 20-year AAA corporate bonds.
The dollar strengthens: Look for the greenback to rise to 120, likely by late 2017, while the euro falls to 0.85-0.88. In fact, the euro's very existence could be threatened by default scares in Italy and the failure of Deutsche Bank.
Gold falls: This is the year we'll see gold sink to $650-$750 per ounce, likely by late 2017 or shortly there after. I still see it dropping to as low as $400 (if not lower) before this down 30-year commodity cycle is over between early 2020 and early 2023.
Oil rises a bit more and then crashes again: Oil will likely rise to as high as $60 at first, and then fall back to $26 or lower by late 2017. Ultimately, I expect we'll see oil prices between $8 and $18 a barrel by early 2020.
Trump trumped: Lastly, I reckon Trump will quickly discover that it's not so easy to get most of his agenda passed. Even his Republican party is split on some issues. In fact, I'd go so far as to say he may not last the year… for many reasons.
All of which makes for a volatile, highly charged year. The most likely scenario: another 10%+ rally into the summer, then a dramatic first crash of up to 40% into the fall. I've warned many times that the first bubble crash can be as much as 40–45% in the first 2.5–3 months in the most bubbly sectors.
We're deep into this economic winter season. My hierarchy of cycles remain in negative territory for the next three years with aftershocks for another three to follow. The threat of civil war looms over the Divided States of America, especially in late 2017 forward. Another challenge for the economy and "the Donald."
Through it all, my team and I will be working with you to find the opportunities and make the most of them.
Happy New Year!
Harry
The content of our articles is based on what we've learned as financial journalists. We do not offer personalized investment advice: you should not base investment decisions solely on what you read here. It's your money and your responsibility. Our track record is based on hypothetical results and may not reflect the same results as actual trades. Likewise, past performance is no guarantee of future returns. Certain investments such as futures, options, and currency trading carry large potential rewards but also large potential risk. Don't trade in these markets with money you can't afford to lose. Delray Publishing LLC expressly forbids its writers from having a financial interest in their own securities or commodities recommendations to readers.
Analysis feed
---
Latest Forex Analysis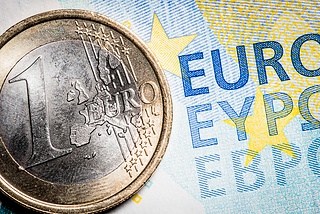 EUR/USD has resumed its falls and hit a new low under 1.11, the lowest since late December. The greenback continues enjoying last week's upbeat American figures. US markets are closed on Monday.
EUR/USD News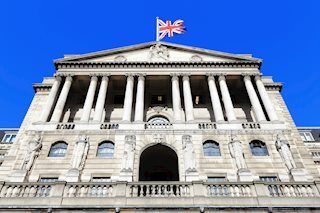 GBP/USD is trading around 1.30, on the back foot. The UK may break EU rules after Brexit, complicating the economic picture for UK industry. Last week's UK data continues weighing on sterling.
GBP/USD News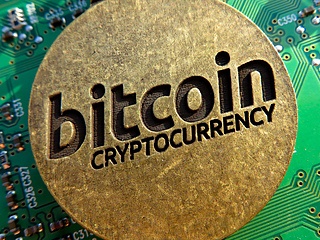 XRP tests the bullish scenario and clings strongly to the upside. ETH/BTC consolidates in the bullish zone and prepares its ascent to the skies. Bitcoin and Ether move away from the combat zone in search of new upward forces.
Read more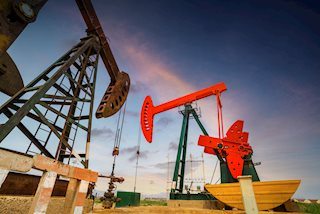 Prices of the barrel of the West Texas Intermediate (WTI) are trading on a firmer tone at the beginning of the week, managing to clinch tops in the vicinity of the key $60.00 mark.
Oil News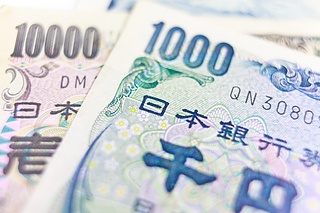 USD/JPY is currently trading near 119.20, having found bids at 110.08 in early Asia. The bounce has confirmed a flag breakout on the 5-minute chart and opened the doors for 110.34. The bullish view would be invalidated if the spot finds acceptance below 110.15.
USD/JPY News
---