Brexit: Counting down to next week's crucial EU summit - ING
With Brexit talks fast approaching the halfway stage, negotiators are rapidly trying to reach an agreement on the transition period, ahead of a key EU leader's summit, according to James Smith, Developed Markets Economist at ING.
Key Quotes
"We're one week away from a crucial EU leaders' summit in Brussels. Both sides have reportedly made good progress over the past few days, following several weeks of gridlock in negotiations. Politicians appear increasingly confident that a deal can be reached ahead of the summit, but as talks continue over the weekend, the biggest threat to an agreement next week is the dispute over the Irish border."
"Sound familiar?
The situation as we approach the March gathering of European leaders looks distinctly similar to that just ahead of the December meeting - only this time, negotiators are rapidly trying to agree a deal that creates a post-Brexit transition period. Business groups have made it clear that a commitment is urgently needed to prevent firms from having to enact contingency plans for March 2019. Here are three things we know at this stage:
Positive steps have been made - particularly on the transition timeline
From citizens rights, to the UK's voice on any future new EU laws, both sides appear to have made progress on resolving key disagreements during talks this week - with one report citing an EU official as saying the UK has made concessions at "supersonic speed" in a bid to get a deal agreed in time for next week's summit.
One such area where UK negotiators appear to have taken a step back is on the length of the transition. Both sides have been clear that the transition period should be time-limited - although there have been subtle disagreements in recent weeks over exactly how limited this time should be in practice.
The EU has said that the transition should end in December 2020, which coincides with the end of the current EU budget period (or 'multi-annual financial framework' to give its official title). The UK government appears to favour a slightly longer timeframe, which would give businesses and government departments more time to adjust to the changes Brexit will bring.
But with time of the essence, it looks increasingly likely that the UK will agree to the EU's initial timeframe at this stage. Brexit Secretary David Davis has said that he "could live with" a shorter transition. An extension would require the UK to commit to extra budget contributions beyond 2020, which would be time-consuming to agree upon, but more importantly, would be very politically challenging for the UK government to accept now.
The Irish border dispute could yet see talks break down
Despite the positive steps that have been made over the past week, both sides remain poles apart on the Irish border situation.
As part of the phase I agreement back in December, the UK government committed to "no regulatory divergence" between Ireland and the North. But the UK's decision to leave the customs union, as well as its proposal for post-Brexit trade (that would see key economic areas diverge from EU regulations), have raised questions over whether this is achievable.
In her closely-watched speech a couple of weeks ago, Prime Minister Theresa May floated two possible solutions. The first is technology - using new methods to ensure that goods can flow between the UK and EU without the need for physical customs checks. The second is to create a new 'customs partnership', that would see the UK apply European tariffs and standards on goods destined for the EU - the theory being that this removes the need for checks when the good is subsequently transported across the UK-EU border. Both options have received a fair amount of criticism - the former because it comes without precedent, the latter because of its likely complexity (the UK itself has said it could be challenging to implement).
Amidst concern in Brussels that the UK's proposals don't go far enough, the EU raised the stakes a couple of weeks ago by floating the possibility of a 'backstop' option, that would keep Northern Ireland in a customs union if the overall Brexit trade deal fails to address the border issues. PM May has since said that "no UK Prime Minister could ever agree" to this.
In a bid to get the transition period urgently signed off, the UK has reportedly proposed a month-long period of intense negotiations on the Irish border issue between now and mid-April. But as talks enter the final stage ahead of Thursday's summit, it's unclear whether this will be enough. It also remains very uncertain whether the EU will ultimately require the UK to accept the proposed backstop option in exchange for a green light on the transition next week.
A transition agreement would bring a May rate hike firmly into play
But if an agreement on the transition can be reached, this will open the door even further to another near-term rate hike from the Bank of England. Policymakers will also have a firm eye on Wednesday's wage growth data as they look for further evidence that tightness in the jobs market is putting pressure on firms to lift pay packets.
We expect a rate hike in May, and we could see the Bank talk up the possibility of this in their statement on Thursday - although the timing of the meeting (on the same day as the summit) could complicate effects to send a signal to markets."
Information on these pages contains forward-looking statements that involve risks and uncertainties. Markets and instruments profiled on this page are for informational purposes only and should not in any way come across as a recommendation to buy or sell in these assets. You should do your own thorough research before making any investment decisions. FXStreet does not in any way guarantee that this information is free from mistakes, errors, or material misstatements. It also does not guarantee that this information is of a timely nature. Investing in Open Markets involves a great deal of risk, including the loss of all or a portion of your investment, as well as emotional distress. All risks, losses and costs associated with investing, including total loss of principal, are your responsibility.
Feed news
---
Latest Forex News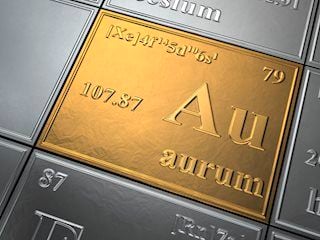 The XAU/USD pair gained traction on Wednesday and rose toward the upper-limit of its two-week-old range near the critical $1,500 handle supported by risk-off flows.
Gold News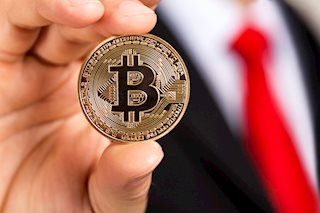 Today the price of Bitcoin fell and the price is now headed toward the 7,310.00 support used as a resistance zone on the week of the 3rd September 2018.
Read more
---