Venture Capital Investments still going strong despite the crypto winter keeping the market cap below $1T
Venture Capital firms have invested over $30 billion into various crypto companies last year. According to a report by Sifted Intelligence, the number of investments in crypto, and decentralized finance (DeFi) startups in particular, grew significantly in 2021. Towards the end of July this year, VC investments in crypto in 2022 reached $17.5 billion, according to PitchBook Data.
Even as the crypto sector shivers from the winter period, venture capitalists are clearly continuing to bet on this market, pouring money into digital currency and blockchain projects. 2022 is set to become the second-biggest year for crypto investment so far. Let's take a closer look as to why.
Venture Capital Investments in 2022 motivated by startups
While H1 2022 has seen global investments in crypto and blockchain reach almost half of the total figure achieved in 2021, it is hard to deny that the crypto winter took its toll on this market. In the first half of 2022, venture capital (VC) investments in cryptocurrency startups fell by 26%. That was a result of dropping cryptocurrency prices, the demise of terraUSD, and liquidity issues experienced by cryptocurrency lenders Celsius and Three Arrows Capital.
According to Crunchbase statistics, investments in crypto firms fell from $12.5 billion in the first half of last year to $9.3 billion in the first half of 2022. But the volume of investments going down does not mean that the overall interest in crypto has gone down with it. The same data also shows that the number of VC deals grew year-over-year from 456 to 534 transactions in H1 2022.
The cryptocurrency industry has already gone through winters before. In previous years, investors would pull back when the price of bitcoin dropped, while startups would go under as they tried to survive. This time, despite dramatic headlines about the turbulent market, venture capital nevertheless had a great second quarter in 2022, with deals totaling over $4.2 billion.
The belief that a crypto winter or bitcoin bear market can provide this sector an opportunity to regroup and develop more successful products is supported by big money venture capitalists (VCs). They continue to be bullish on cryptocurrency and blockchain firms and fund them with billions of dollars.
Promise of web3 spurring venture investments
International corporations are aware that by making high-tech investments today, they will benefit from creating and using new Web3 technologies in the future. An increase in VC investment has been caused by establishing numerous well-known VC companies' platforms for investing in Web3 and cryptocurrencies this year. Examples include the $2.5 billion fund from Paradigm and the $1 billion fund from Electric Capital. Even TradFi giants, such as Nomura are hopping along for a crypto ride, establishing digital assets-focused funds of their own.
To summarize, throughout 2022 we've seen macroeconomic issues, including inflation, rising interest rates, and geopolitical risks, as significant obstacles to investment. And this will likely continue until the end of the year and in the first part of 2023.
But even if they may not be at the unprecedented record levels we saw in 2021, VC investments in 2022 so far are still higher than any records of 2018, 2019, or 2020. As such, 2022 ranks as the second-highest investment year in crypto to date.
---
This content is not an investment advice and does not constitute any offer or solicitation to offer or recommendation of any investment product. It is for general purposes only and does not take into account your individual needs, investment objectives and specific financial circumstances. Investment involves risk. You should carefully consider whether trading is appropriate for you based on your financial circumstances and seek independent consultation.
Join Telegram
---
Follow us on Telegram
Stay updated of all the news
Recommended Content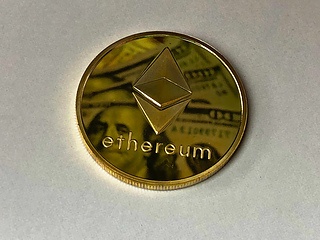 Ethereum introduced unstaking this year, and the crypto market witnessed a stark shift. The Decentralized Finance (DeFi) space, in particular, observed the emergence of liquid staking protocols. With the discourse of "restaking" picking up heat, it seems like the market is getting ready for the next big thing.
More Ethereum News

Bitcoin (BTC) bearish price fractal, as discussed in a previous article, is underway, but the lack of volatility is causing ambiguity and doubt. Regardless, BTC might see a bit of an upside before the long-term bearish scenario plays out.
Read full analysis