How Some Of The Largest Tech Companies Are Investing In Blockchain
Despite bitcoin being affected by numerous regulatory setbacks and severe price volatility, particularly over the past year or so, the technology underpinning it is clearly turning heads in the technology industry.
Blockchain first made its first public debut close to ten years ago when Satoshi Nakamoto, the creator of bitcoin, implemented it as a decentralized ledger for the cryptocurrency. Since then, it has found varied uses in almost every single field out there.
Even though International Business Machines Corp IBM 0.91% is not heavily involved in making consumer-facing products, its pull in the corporate realm is possibly second to none. As a result, it has been making huge strides in blockchain-related research, making it perhaps the most prominent technology company in the space. In addition to announcing partnerships with companies related to the technology, investing in startups and launching several pilot programs, IBM also offers a blockchain foundation course for developers on Coursera.
Similarly, Microsoft Inc's MSFT 1.35% Azure cloud platform also offers BaaS (Blockchain as a Service) functionality to developers and companies. The company also partnered with the Decentralized Identity Foundation to securely preserve digital identities on a blockchain, representing one of the first efforts made by Microsoft in the space.
Oracle Corporation ORCL 0.47% followed a B2B model similar to IBM, announcing the launch of its Enterprise-Grade Blockchain Cloud Service in September 2017.
According to Bloomberg, Google's parent company Alphabet Inc. GOOG 1.06% GOOGL 1.19% has been looking into adopting distributed ledger technology to differentiate its cloud computing platform from competitors. While the company first began working with blockchain as early as 2016 for external clients, this will be its first effort to bring the technology directly to its services. Other top-level executives, including the head of advertising, have also confirmed that a small group of employees is evaluating the viability of the technology when paired with the company's existing infrastructure.
Unlike other companies though, Google's expedition into the world of blockchain and decentralization is still in its early stages. Nevertheless, given that the search giant is responsible for petabytes upon petabytes of data, the technology's advantages of security, immutability, and integrity make the two a natural fit. That perhaps explains why Google was also the second most active investor in decentralized ledger technology between the years 2012 and 2017.
Apple Inc AAPL 0.73%, is also rumored to be working with the technology in some way. The implementation, however, is linked to a patent for time-stamps, not exactly a critical aspect of consumer electronics.
It would be unfair, however, to restrict the viability of blockchains to the tech sector alone. Governments around the world, even ones such as China that has displayed open hostility to cryptocurrencies, are starting to recognize the advantages of blockchain-enabled infrastructure. Whether or not digital currencies achieve their goals of freedom and decentralization, the blockchain revolution may alone prove to be responsible for a dramatic paradigm shift.
Benzinga does not provide investment advice. All rights reserved.
Cryptos feed
Join Telegram
---
Recommended Content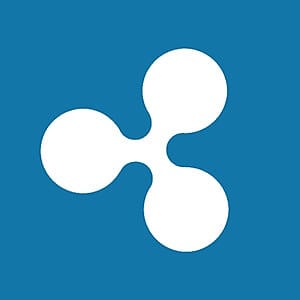 Ripple (XRP) price came close to a full recovery after the positive shift in sentiment on Friday, but as long as price action remains below $0.50, there is still no evidence of a fundamental turnaround in sentiment. Expect to see further downward pressure as several bearish pressures are not easing.
More Ripple news

Bitcoin is showing bullish signs in the lower time frames, which can be taken advantage of by traders in the next couple of days. But looking at BTC from the higher time frames suggests that the bottom is not in yet.
Read full analysis