Yellen's Delusional Statement Guarantees a Crash Is Around the Corner
Janet Yellen Said What!?
She just had to do it!
Human behavior and its accompanying delusion is just so predictable! Earlier this week, she straight up said that "she does not believe there will be another financial crisis in her (our) lifetime…"
WHAT?!
She believes this to be true because of the banking reforms since 2008.
But that's just ridiculous. All they have done with free and cheap money is recapitalize the banks at the expense of savers and shifted all the risk to the private sectors.
Free money has doubled leveraged loans and corporate debt, and created massive artificial financial engineering.
Consumer and total debt is at record levels. Subprime auto loans have exploded, and student loans continue to grow.
Stocks have exploded to valuation levels that are nearly as high as 1929, and actually higher than even the early 2000 historical extremes, when you adjust for much lower economic and earnings growth. (I explained this in the May issue of Boom & Bust.)
That artificial wealth can be liquidated in the blink of an eye, and it will be with the first crash in this bubble. Stocks could drop 40% or so in the first two or three months, just like they did in late 1929 and early 2000!
Global debt has grown more than $60 trillion since the last bubble peak.
Every measure of debt and bubble-behavior says that there is the highest chance of a financial crisis and crash!
Yet Janet Yellen thinks we won't see another financial crisis in our lifetime!
Do you know what she essentially just did?
She essentially just guaranteed that we'll see a crash. And I don't say this because of Murphy's Law or any kind of idiotic superstition. I base this prediction on history…
Every statement of this nature has been issued near the top of a bubble, and every time it's proved to be the final sign that the bubble is very close to bursting.
There was Irving Fisher's statement in October 1929: "Stock prices have reached what looks like a permanently high plateau."
There was John Maynard Keynes comment in March 1929: "We will not have any more crashes in our time."
Ben Bernanke told us in 2007 that "the subprime crisis was contained," just before it roared its ugly head. The Director of Research at the Fed still "painted a benign picture" in his forecast in December 2007 just as the crash and recession was beginning.
This is the human propensity to want nirvana. Economists always think they can end the business cycle – as if that would be a good thing. It wouldn't be. Instead it would be the end of innovation and growth, as Japan has already proven in the past 27 years.
Humans naturally have more confidence in a boom or bubble the longer they last, when the truth is that such trends only insure that there will be another recession or crash.
Right now, the VIX (measure of volatility) for the stock market is the lowest and most complacent it's been in recent history. It's closed below 10 more times than I can remember.
Everything points to the greatest crash of our lifetime… and this statement by our Fed Chair seals that fate.
Get your Conestoga wagons ready… or, even better, listen to this presentation from Adam about how to profit from volatility in booms and busts.
The content of our articles is based on what we've learned as financial journalists. We do not offer personalized investment advice: you should not base investment decisions solely on what you read here. It's your money and your responsibility. Our track record is based on hypothetical results and may not reflect the same results as actual trades. Likewise, past performance is no guarantee of future returns. Certain investments such as futures, options, and currency trading carry large potential rewards but also large potential risk. Don't trade in these markets with money you can't afford to lose. Delray Publishing LLC expressly forbids its writers from having a financial interest in their own securities or commodities recommendations to readers.
Feed news
Join Telegram
---
Recommended Content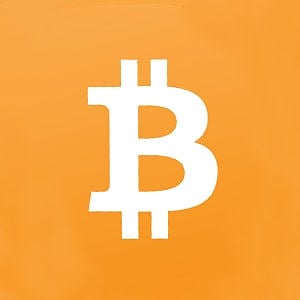 Bitcoin is currently in a bear market, according to analysts, despite the massive rally of January. The selling pressure on the asset has reduced, with miner inflow to exchanges declining to multi-year lows. Despite the bullish catalysts, analysts are waiting a year post the 2022 bear market rally to conclude that the bearish phase is now behind us.
Read more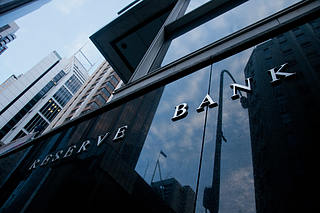 After the past week's central bank bonanza, things will quieten down in the coming days, although not completely, as the Reserve Bank of Australia will keep the rate hike theme running.
Read more
---