Will November economic recovery and sustainability summits deliver?
November is a pivotal month for sustainably as the Climate Summit COP27 brings over 150 heads of states to Egypt to advance decarbonization. COP27 will be followed by the G20 summit bringing the 20 most industrialized economies to Indonesia to promote economic recovery and Green-Growth transition.
Before we talk about November, let's look at what happened in 2021 at the same summits. In 2021, the G20 met in Italy followed by the COP26 Climate summit in the UK. While the Italian summit did not accomplish much in terms of sustainability and economic recovery, given also that some key members did not show up, the COP26 secured commitment from most countries to reach net-zero emission by 2050.
COP26 was instrumental in galvanizing more private sector and capital markets investments towards green growth, climate risk and decarbonization technologies. A few key milestones reached in 2022 to keep in mind were: a) the launch of the Davos First Mover Coalition (FMC); b) the US approval of $500 billion climate bill; and c) Wall Street intense M&A activities around climate risk. Here below are more details.
The FMC is a partnership of 55 Members from top global corporations, international organizations, and governments. Each of the FMC members has summitted to purchase green cement, steel, and coal to accelerate the green transition. These companies have a combined market cap of $ 8.5 trillion and are playing a massive role to commercialize clean technologies. The Biden Administration passed the largest climate investment package ever. This was a $500 billion package of investments which will focus on building resilience infrastructure and transforming the US energy base. Wall Street and rating agencies have been scooping up climate risk data companies since 2021 as they want to bring expertise, analytics, and environmental risk knowledge to the market. These institutions seek to provide better data, technology, and analytical solutions to price asset risk as their exposure to climate change increases.
So, what now?
This time is different though. Europe economy is threatened by Russia's invasion of Ukraine, the world is at the brink of global recession, and post Covid 19 recovery is affected by unprecedented inflation and supply chain chokepoints. All these factors are making the world a more costly and instable place. These fragilities however provide strong incentives for decision makers to use November summits to stabilize markets, bring down inflation and accelerate transition towards green growth opportunities. If this does not happen these politicians will be booted out of office soon.
Cop27 on the Red Sea, Egypt
Egypt will host Cop27 from November 8th to November 20th to prioritize climate finance and climate adaptation. Egypt will seek to play the African Climate Ambassador role to gain more access to technical expertise and funding's that could be deployed to boost their agriculture and tourism sectors. The main priority for the Egyptians, however, is going to ensure that the summit secures commitment from as many countries as possible to shift from decarbonization pledges to action and implementation. This is a time to be concrete and the politics should let the private sector and capital market play a leading role to ensure that COP27 is not just about bureaucracy but about investments promotion as well.
G20 in Bali, Indonesia
The Indonesian President will host the G20 in Bali, after the Egypt Climate Summit COP27, to promote the Indonesia theme, 'Recover Together, Recover Stronger'. The G20 comprises Argentina, Australia, Brazil, Canada, China, France, Germany, India, Indonesia, Japan, Republic of Korea, Mexico, Russia, Saudi Arabia, South Africa, Turkey, the United Kingdom, the United States, and the European Union. These countries account for 80% of global economic output, 75% of exports and 60% of the world population. President Putin will also attend the meeting, against US, Canada, and EU request of banning Russia from the G20.
The Indonesian leadership has argued to use the summit as an economic forum and not as a peace-making platform. The G20 host will aim to create strong incentives for all attendees to agree on coordinated economic recovery actions that can help create a more risk mature and resilient economy. The G20 presidency will also press hard to boost an orderly transition to a Net-Zero world as envisioned under 2015 Paris Climate Accords.
Final thoughts
While both summits take place in the luxurious beach resorts of the Red Sea and of Bali, consumers, and voters from around the world are expecting concrete actions and results, not just photo opportunities.
The most important contribution coming out of COP27's would be a stronger role for the private sector to ensure that capital flows towards climate investment in Infrastructure, transport, energy and agriculture. These are the sectors underpinning a successful transition to a low carbon economy. The G20 on the other hand, should demonstrate it is still a relevant and crisis mature summit willing and able to mitigate the crises impacts and promote economic policy coordination and adjustments. I expect the European Union, supported by Indonesia, the US and Canada to play a strong hand in the G20 negotiations to correct the energy inflation accelerated by the Kremlin's brutal invasion of Ukraine.
The information provided by Empower Capital is for general information purposes to foster the dialogue and the discussed topics. All the information on these articles are provided in good faith. However we make no representation or warranty of any kind, expressed or implied regarding the validity, adequacy, accuracy, completeness, and reliability of any information provided.
---
Follow us on Telegram
Stay updated of all the news
Recommended Content

Tether Holdings has resumed the lending of its stablecoins in the form of secured loans to clients after announcing that it is set to wind down this practice less than a year ago.
Read more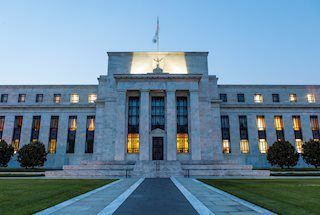 US yields at all tenors had settled near/mostly just below cycle peak levels going into the Fed decision. The Fed as telegraphed kept its policy rate unchanged at 5.25%/5.50%.
Read more
---