Why markets haven't been on holiday this August
For as long as I can recall, August has always been viewed as the "quiet" month in the world of financial markets. Putting profits aside, many take their summer holidays with hopes of staying in the sun long enough to tan, but not burn. Besides the pressures of which factor sunscreen to apply, most try to avoid the usually muted noise in the markets, however this August has been anything but muted and with only 2 weeks in, the noise is ready to pick up.
So far in August we've seen China further weaken its currency, in what many said could be the start of a currency war. Trump continued to tweet his disapprovement of the FEDs monetary policy. The Pound fell to a new low against the Dollar. Gold reached a 7 year high, giving greater voice to those who have been suggesting a crash is coming. If this sounds like a season recap of your favorite Netflix series, keep watching, otherwise it could be cancelled, as Netflix also suffered a 10% drop in value. So with all of this happening in the last 2 weeks, what could the remaining weeks in August look like, and more importantly which markets could be ready to move as a result?
With cable at near historical lows since Boris took office as PM in the UK, many look to the past to help guide their decisions on where this pairing could be headed into the future. History shows at the current floor, buyers usually look for longing opportunities, and with Trump pushing the agenda for a weaker USD, the question here is could this be headed back towards the next resistance $1.25 in the next few weeks?
XAUUSD
Many during the 2016 US elections said that a Trump victory would see Gold gain towards historical highs if he won. History now shows that many at that time were wrong, as investors didn't seek shelter in safe havens, but rather helped drive up equities and indices to record feats. 3 years late however those predictions are aging well. With the trade war with China, Nuclear threat from Iran and North Korea, and ongoing domestic disturbance, Gold has gone on a tear, climbing $134 in value in August so far. This however has led to the resistance of $1,534 being hit. With this metal now overbought, is a sell-off imminent?
Many speculate Trump could reveal his Superman costume underneath his suit, and save the day by getting a deal with China, setting him up for re-election in 2020. If a deal were to be agreed, most of the current market turbulence could settle, with many fleeing safe havens.
CrudeOil
Every other day seems to see another Oil tanker seized. General geopolitics and uncertainty from OPEC has also seen Crude bounce between a $53 support and $57 resistance. If a breakout is possible which way could it be?
Trading any financial instrument on margin involves considerable risk. Therefore, before deciding to participate in margin trading, you should carefully consider your investment objectives, level of experience and risk appetite. Most importantly, do not invest money you cannot afford to lose. Consulting with your investment counselor, attorney or accountant as to the appropriateness of an investment in margin trading is recommended. This electronic mail message is intended only for the person or entity named in the addressee field. This message contains information that is privileged and confidential. If you are not the addressee thereof or the person responsible for its delivery, please notify us immediately by telephone and permanently delete all copies of this message. Any dissemination or copying of this message by anyone other than the addressee is strictly prohibited.
Analysis feed
---
Latest Forex Analysis
The US Dollar Index (DXY), which gauges the buck vs. a bundle of its main rivals, is now accelerating the downside and threatens to test the key support at 98.00 the figure.
US Dollar Index News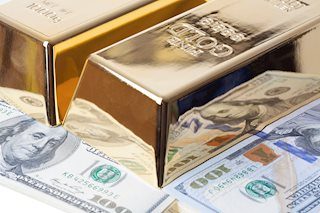 With the geopolitical tension concerning Hong Kong and Iran crossing wires, optimism surrounding the US-CN trade deal seems to fail in luring the Gold sellers. As a result, Gold takes rounds to $1,468 during early Asia.
Gold News
---