What will happen in 2020? Will dollar move higher, or will it fall from current prices?
Dear Followers,
2019 is about to end, and if you read our book 2019 Financial Predictions, then we clearly mentioned that the trading range for Dollar Index would be 99 to 94.55, which has so far proven to be accurate. However, now everyone is asking what will happen in 2020. Will dollar move higher, or will it fall from current prices? What will be the best currency to bet on in 2020.
Brief Outlook of the Euro:
According to the current Astro cycle the higher side will be limited in the Euro, and this will be a very crucial time cycle for traders as the trading range will remain very tight throughout the year. Most of you are aware that I am predicting a great crash in Euro after two years, and we have already mentioned that the Euro is heading back to 0.8300, and there is a possibility that it may go towards 0.5500.
Do not rush take any trades immediately after reading these lower side ranges, however if you are a very long-term player, and your investments are for the longer term then you can plan your strategy in favor of the USD against Euro.
In 2020 we see the Euro trading in the range of 1.1398 to 1.0611. According to the Astro Cycles from the month of May to October 2020, the Euro will fall sharply, so keep this in mind as from January to April the Euro will trade range bound.
Other Frontline Currencies:
I still do not see any major trend in Swiss Franc, Japanese Yen, Australian and Canadian Dollar in 2020. Surely all these currencies will gain some value between the 1st of February to the 25th of April, and from May to October they will trade negatively. By the end of the year there will be volatility on both sides and we may witness 5% rises and falls in the month of November and December.
Emerging Market Currencies:
There is a reason behind not talking much about the frontline currencies in the above two sections, and that is because I see dramatic changes coming in the emerging market currencies like Brazilian Real, Mexican Peso, Indonesian Rupiyah, Thai Bath, Indian Rupee, South African Rand, Chilean Peso, Turkish Lira, and Argentinian Peso.
I see most of the emerging market currencies gaining at least 15-20% value against the Euro, Pound, Swiss Franc, and Japanese Yen. Of course, they will also gain against the USD, so this will be a very interesting phenomenon that traders will witness in the currency market.
I do not recommend that anyone go short in Emerging Market Currencies. Buy and hold these currencies and I am sure you will be rewarded greatly by the end of 2020. If I am not mistaken in my reading of the Astro Theory, then we shall see the Brazilian Real going towards 3.63 to 2.56 from the current price of 4.12. In fact, last week Dollar hit an all-time high against the Real at 4.26, and if you follow our letters, then over the last two weeks we have been recommending aggressive shorts in Dollar against the Real. At the time we are writing this Dollar/Real is trading at 4.12, and soon we see it trading below 4.00.
Indian Rupee has slowly started gaining value. We called a topping out of Dollar at 75.00. 2020 looks fantastic for the Indian Rupee, even though the economic conditions in the county won't be that promising. Saturn will surely rescue the Rupee and will push it higher against most of the currencies. If I am not mistaken, then we see the USD/Rupee going to 65.00. The best time for Rupee will be the month of February, and from May to October. Do not short Rupee or buy the Dollar against Rupee during this period.
Our view is also very bullish for the emerging market currencies mentioned above, but one currency I would like to specifically mention is Argentinian Peso. The Peso has been falling continuously due to a sharp rise in inflation and a fall in economic activity. People lost confidence in the Peso, and everyone is trying to convert the Argentinian Peso into Dollar, especially after the election polls indicated that Marci is losing the Election against Alberto. When this news broke out in August 2019, Argentinian Peso lost 35% within 8 hours. Two days ago, Alberto took his oath and promised to restructure a deal with IMF and the Debtors.
I am just waiting for Saturn to change, which will happen on the 24th of January, because after the 24th of January 2020, the Peso will create history by gaining more than 50% against the Dollar, as well as most of the currencies in 2020. I know it is hard to believe such a big reversal will take place, because no currency expert is expecting this to happen. I do not see Dollar going above 63.00 against the Peso, and I won't be surprised at all if the Dollar falls to 33.00.
Important note:
I know my letters are very lengthy, but I want to keep this short, and just say that the Wave of Nature is completely in favor of Emerging Market currencies, so I recommend traders to remain focused on Emerging Market currencies. This is a great time to enter all these currencies without fear, and I am sure you will be rewarded greatly in 2020.
I have been writing my view on the currency market for the last 19 years. In September 2001, when I came out with the first currency outlook, in that report we mentioned that Euro will be going from 0.8300 to 1.3950. We also mentioned that dollar will collapse against most of the currencies in a seven-year cycle. At that time Dollar Index was trading around 150.
I was very new to Wall Street during that era, but my predictions were taken very seriously by a few members of the media, and key experts, due to my past track record predicting international events. Slowly the currencies started trading positively against the USD, and most of the currencies remained positive for 7 years.
In 2008 I called a bottom for the USD, and recommended everyone to get out from the Euro, Pound, Australian and Canadian Dollar, as well as Emerging Market currencies. We also recommended selling most of the currencies and buying dollar. These predictions definitely gave us great standing as a predictor of the currency market. The reason behind writing this first, is to give a brief overview of our work to those who are not aware of it.
http://www.mahendraprophecy.com/disclaimer.php
Analysis feed
---
Latest Forex Analysis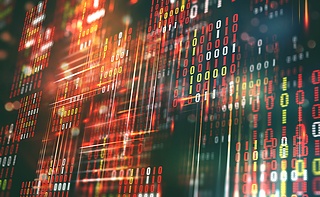 Dogecoin is now available in 1,800 different ATM locations in the U.S. Users will be able to purchase the digital asset using cash across the network of CoinFlip. Dogecoin price is on the verge of a significant 27% breakout.
Read more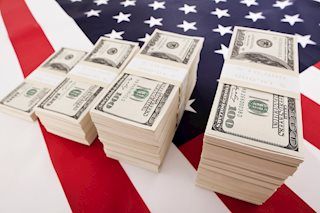 DXY pushes higher and clinches new 4-week peaks near 91.40. This area is coincident with the 100-day SMA (91.29).
US Dollar Index News
---