Weekly column: Is the crisis of the past few days a Pisces/Neptune over-reaction?
Review and preview
U.S. stocks and bond yields fell as investors remained on edge even after big banks attempted a rescue of First Republic Bank. The Dow closed down more than 380 points. Despite Friday's losses, the S&P 500 and Nasdaq gained for the week. – "Stocks Decline Broadly After First Republic Cuts Dividend," Wall Street Journal Online, March 17, 2023.
Janet Yellen offered more assurances Thursday that U.S. banks are safe and sound—and we doubt even the Treasury Secretary believes it. Certainly no one else does. The biggest American banks had to commit $30 billion on Thursday to rescue First Republic Bank—15 years to the day since Bear Stearns's collapse. Happy anniversary! ­– The Editorial Board, "While Yellen Assures, Banks Run, March 16, 2023.
Banking woes and rescue efforts dominated financial news events last week, consistent with Venus square Pluto in the last degrees of Aries and Capricorn (crisis), followed by Venus then ingressing into Taurus (the rescue and recovery), as Venus rules Taurus, the money sign. And now we have a conflict between our view that this is likely an over-reaction per the current geocosmic landscape containing an abundance of Neptune and Pisces signatures (illusion, hysteria, lack of facts), versus the analysis of respected media sources like the Wall Street Journal.
The geocosmic situation was intense. In the middle of the week, the Sun, Mercury, and Neptune conjoined in Pisces, a combination consistent with hysteria and wild speculation that the crisis was going to spiral out of control, that this was the beginning of the end of … what? Banks? Money? It didn't help that the bombastic Mars was in the mutable and at times, crazed sign of Gemini (also known for communications). Social media and news outlets were dominated by loud and angry (Mars) voices proclaiming that this was the end of – what was that again? The financial world, banks, and money?
The combination of all these issues did indeed cause a mini-panic. Depositors had a run on some banks, stocks fell hard, and investors rushed in to buy metals – all the factors of a financial panic about to explode. Except it didn't last very long – or so it seemed at first – as Venus entered Taurus and the Moon passed the middle of Capricorn on Wednesday-Thursday. The firefighters of the banking kingdom swiftly converged to extinguish the contagion before it got completely out of control, and stocks surged by the close on Thursday. But on Friday, the fears of a banking crisis arose again as First Republic Bank cut its dividend and the Silicon Valley Bank filed for bankruptcy. Still, the S&P and NASDAQ finished higher for the week, and the DJIA was only down 47 points. It seemed much worse. But then again, that is often the case when Neptune is highlighted. Reality just doesn't seem real.
Looking back, the lows of Monday-Wednesday, March 13-15, or even the prior week, held for many global stock indices. Some took out their half-primary cycle lows of December 20-29, and others did not. In the U.S., the S&P and NASDAQ bottomed on March 13, but both indices were also above their half-primary cycle lows of December 20-22. The DJIA, however, fell to its weekly low on Wednesday, March 15, which was also below its half-primary cycle low of December 22. This phenomenon where one market in a region (the U.S. in this case) makes a new multi-week low, and another does not is known as "intermarket bullish divergence."
The fact that last week's lows happened when a primary cycle low was also due and overlapped within a 3-star geocosmic critical reversal date (CRD) time band (March 9-24) created a high "market timing probability zone" for a major reversal in many financial markets and especially world stock indices. That time band remains in effect, but the window for the overlap indicating a reversal ends next week. Thus, we will know shortly if the market's reaction to the crisis of the past few days is a Pisces/Neptune over-reaction or a case of another misjudgment by the central bank that will have serious and lasting repercussions both for investors and possibly the Fed itself.
Short-term geocosmics
"Although cryptocurrency exchanges aren't banks, some, including FTX, operate like banks, using funds they receive from their clients, and promise to return to them on demand, to finance risky investments"-Bank and Crypto Runs: F(ac)TX vs Fiction, Cato Institute, November 21, 2022.
In addition to the possible lows and reversals in stock indices, we also note that Crude Oil fell to a multi-month low on Friday, and precious metals (especially Gold) rallied sharply. Crude Oil is especially significant because it is "ruled" by Pisces and its co-rulers Jupiter and Neptune.
Not only was there the conjunction between Sun, Mercury, and Neptune in Pisces last week, but Jupiter will form its third and final semi-square to Saturn (depressed) on Tuesday, March 21. This will officially and technically (in terms of geocosmic studies) bring to an end the Saturn/Uranus waning square of 2021-2022. There will be no further translations to the departing Saturn/Uranus square from Jupiter or any planet outside of its orbit for a few years.
This will also mark the end of the three-passage series of Mars/Neptune squares. The most recent passage was last week on Wednesday, March 15, the date of the low so far in most indices. It is interesting to note that the middle or second passage of the Jupiter/Saturn square was the last week of September, when the stock markets also suffered a mini-panic. And the first two passages of the Mars/Neptune square occurred on October 13 and November 19, which marked the start of the primary cycle (low) in stocks (October 13), which was followed by the collapse of the FTX crypto currency exchange (which operates like a bank) on November 21. Interesting that the third and last passage of both of those signatures is unfolding now as we witness another stock market crash amidst a run by depositors on institutions holding their funds.
Looking ahead, the only other major aspect for the month of March will be the Venus/Uranus conjunction in Taurus on March 30. This is a strong reversal signature within 4 trading days, and if markets are trading near multi-month lows or highs, it can correlate with breakouts instead of reversals. Additionally, we find Pluto making its first entrance into Aquarius on March 23 for the first time since April 1777, followed by Mars entering Cancer on March 25. These are important ingresses but, by themselves, not necessarily market reversals. The planetary aspects cover those, however.
Even further ahead on our radar is May 16-23, when Jupiter enters Taurus and Mars enters Leo, with both forming a T-square with Pluto, still in 0 degrees of Aquarius. Jupiter square Pluto is often a banking crisis aspect with an orb of 4 months, which is in effect now. But Jupiter entering Taurus has a correlation to cycle crests in stock indices +/- 1 month. Hence our outlook is for a low forming now, followed by a healthy rally, and followed by another leg down related to a banking crisis. Throughout this period, we still anticipate that the highs and lows of 2022 will hold as 2023 still, shapes up as an "inside year" for many global stock indices. But with Saturn in Pisces, there will likely be fears (Saturn) that matters will get worse. But fears are not necessarily reality, which reflects the emotional nature of Pisces. Pisces can also bring forth a rescuer. There are heroes among us.
Disclaimer and statement of purpose: The purpose of this column is not to predict the future movement of various financial markets. However, that is the purpose of the MMA (Merriman Market Analyst) subscription services. This column is not a subscription service. It is a free service, except in those cases where a fee may be assessed to cover the cost of translating this column from English into a non-English language. This weekly report is written with the intent to educate the reader on the relationship between astrological factors and collective human activities as they are happening. In this regard, this report will oftentimes report what happened in various stock and financial markets throughout the world in the past week, and discuss that movement in light of the geocosmic signatures that were in effect. It will then identify the geocosmic factors that will be in effect in the next week, or even month, or even years, and the author's understanding of how these signatures will likely affect human activity in the times to come. The author (Merriman) will do this from a perspective of a cycles' analyst looking at the military, political, economic, and even financial markets of the world. It is possible that some forecasts will be made based on these factors. However, the primary goal is to both educate and alert the reader as to the psychological climate we are in, from an astrological perspective. The hope is that it will help the reader understand the psychological dynamics that underlie (or coincide with) the news events and hence financial markets of the day. No guarantee as to the accuracy of this report is being made here. Any decisions in financial markets are solely the responsibility of the reader, and neither the author nor the publishers assume any responsibility at all for those individual decisions. Reader should understand that futures and options trading are considered high risk.
---
Follow us on Telegram
Stay updated of all the news
Recommended Content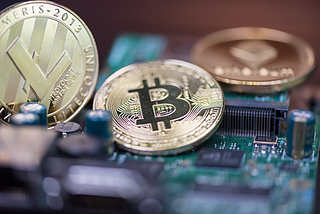 The Bitcoin-based BRC-20 meme coin, which had people confused as being an actual valuable token, is now slowly creeping up to that status. ORDI price rise over the past couple of days has been astonishing, and with BTC driving the price and crossing $44,000, ORDI is also gaining rapidly. But not for long.
Read more

For the last three trading sessions, the dollar index has been crossing up and down the 200-day moving average every day. All in all, the flirting with this level has been going on for more than three weeks, during which neither bulls nor bears were able to form a stable trend.
Read more
---