USD/CAD Canadian Dollar Higher on Risk Appetite Return
The Canadian dollar rebounded on Friday as risk appetite rose putting the greenback on the back foot. Trade tensions between the US and China put pressure on the loonie, which got no help from falling energy prices.
The Bank of Canada (BoC) is expected to keep rates unchanged on Wednesday despite economic indicators like employment and inflation showing positive signs. Macro headwinds are unlikely to subside in the short term, leaving the central bank little choice but to adopt a patient stance, and act if needed.
The US dollar will not put up a fight on Monday as the Memorial holiday and a bank holiday in the United Kingdom will significantly reduce the trading volume. European parliament results did not provide major surprises but a continuation of political trends. Centrist parties keep losing support as other parties chip at the status quo.
Results in Britain point to a major win by the Brexit Party, as voters used the ballot to show their frustration with the two major parties. The resignation of Prime Minister Theresa May has once again opened the door for a no-deal exit, although pursing that agenda, could end up with Conservatives losing the reins of the government.
OIL – Crude to Rebound on Soft Dollar During Memorial Day Holiday
Oil prices continue their rebound after experiencing the worst week of 2019. Crude fell on Wednesday after the release of the weekly US crude inventory data. A surprise buildup of 4.7 million barrels of crude and 3.7 million barrels of gasoline pushed prices down.
The US is impacting prices in three ways. Sanctions against Iran and Venezuela for political reasons have boosted prices as it reduced supply. US-China trade disputes have a negative effect on global growth forecast reducing energy demand going forward. The final factor has been the rise of American output. While sanctions reduce supply and boost prices, lower energy demand and rising production depreciates crude as there is a higher risk of oversupply.
Middle East tensions and the ongoing OPEC+ crude output cut deal have kept prices in a higher range, but higher US production keeps putting downward pressure on prices. The balance between the OPEC+ cutting supply and the US ramping up production was broken in favor of lower prices as the trade war is tipping the scale by reducing future demand.
China appears to be digging its heels and won't rejoin trade talks until the US tones down the combative rhetoric. The fact that the two largest economies are so far apart is convincing the market that the negotiations still have a long way to go before a deal is reached.
GOLD – Trade and Politics Increase the Appeal of Gold
Gold prices remain near the $1,285 price level. The rise of volatility triggered by geopolitics benefited the yellow metal and if the UK political game of thrones and US-China trade keep uncertainty levels high, gold could once again jump above $1,300.
The metal has been in and out of favor as a safe haven, as risk appetite has adapted to rising volatility. The Trump administration concentrated its trade efforts on China, by delaying EU tariffs and agreeing on steel and aluminum with Canada and Mexico. The focus on China by closing other trade battlefronts solidified its appeal as a safe haven, but as data disappointed and UK politics are once again grabbing headlines gold became a preferred hedge against uncertainty.
STOCKS
US and UK traders will welcome the three-day weekend as markets were on a downward spiral as pessimism rose as China's trade rhetoric got harder and the resignation of Prime Minister May in the UK puts the dreaded no-deal exit back on the table.
The trade deal between the US and China seemed close to an agreement, but that feels like ago. Now both camps have used financial media to present their positions with mostly a negative result for equities. China is not backing down and US companies that depend on Chinese imports, like the tech sector, have dropped. Economic indicators in the US have not reassured investors, as a potential rate cut still seems far off, even as growth appears to be losing momentum.
US PCE inflation and GDP data will be anticipated to have a better idea on the state of the economy. Markets are sensitive to lower than expected data as trade war headlines will continue to guide equities.
FX – GBP/USD Pound Rises Despite Political Drama
The pound rose against the dollar despite an upcoming leadership challenge to choose the successor to Prime Minister May who quit last week. The softness of the greenback offered the British currency the chance to gain even as the possibility of a no-deal exit could once again be part of the menu if the next PM pushes hard for that outcome.
The Brexit Party was one of the big winners of the European parliament elections, once again proving how divisive the topic is in the UK. Polls show that a second referendum would probably give the edge to Remain this time around, but results such as the Brexit Party win show that there is still a lot of support for the divorce with the EU.
Foreign exchange transactions carry a high degree of risk and any transaction involving currencies is exposed to, among other things, changes in a country's political condition, economic climate, acts of nature - all of which may substantially affect the price or availability of a given currency. Speculative trading in the foreign exchange market is a challenging prospect with above average risk. You must therefore carefully consider your investment objectives, level of experience and appetite for such risk prior to entering this market. Most importantly, do not invest money that you are not in a position to lose. In addition, trading on a margin basis means that any market movement will have a proportionate effect on your deposited funds. This can work for you as well as against you. The possibility exists that you could sustain a total loss of initial margin funds. OANDA's trading system is designed to automatically liquidate all open positions if your margin deposit is in jeopardy so that you cannot lose more than the funds you have on deposit in your account. It is encouraged that you employ such risk-reducing strategies as 'stop-loss' or 'stop-limit' orders, but you should be aware that market conditions may make it impossible to close out your order at the level specified. There are also risks associated with utilizing an Internet-based trade execution software application including, but not limited to, the failure of hardware and software. OANDA maintains back up systems and contingency plans to minimize the possibility of system failure. Your Margin Account with OANDA is not insured under any state or federal insurance program, or by any other entity. In the event OANDA should become insolvent or file for protection under the bankruptcy laws, it is possible that you would lose the entire amount in your Margin Account. Please be sure to read our complete Risk Disclosure Statement and contact us if you have any questions or concerns.
Analysis feed
---
Latest Forex Analysis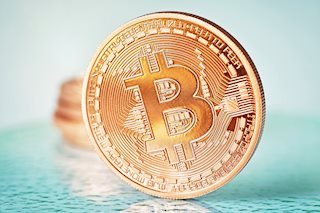 Bitcoin tried to regain market share and activated sales in the Altcoin segment. BTC/USD, ETH/USD and XRP/USD are looking for supports and a rebound to push them to new elative highs. The current compression on the XRP/USD chart could trigger an exploding movement.
Read more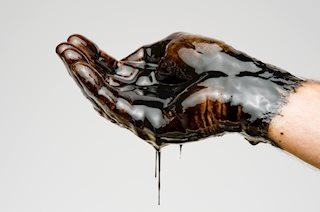 There has been quite the bounce in WTI since the EU session after some strong selling pressure during Thursday and overnight. Once again on Friday's session, the price has taken the USD 40 per barrel handle.
Oil News
---