UK may announce 2nd lockdown as COVID kicks up again
Asia Market Update: Equities track generally lower amid cautious trade; banks in the region said to be preparing for increased tensions between US and China; Judge temporarily blocks Trump WeChat ban; UK may announce 2nd lockdown as COVID kicks up again
General Trend
- US Judge blocks Trump executive order on WeChat (Tencent, 700.HK), which ordered the app to be removed from US platforms including Google and Apple
- Oracle confirmed it would take a 12.5% stake in TikTok and Walmart to take the other 7.5% stake. IPO of TikTok likely to come in the next 12-months
- China loan prime are left unchanged for September
- Shares of HSBC and Standard Charter tumble amid report that many of the world's largest global banks ignored red flags and accepted illicit funds from questionable origins
- Ruth Bader Ginsburg dies over the weekend (2nd woman ever on the US Supreme Court); several Republicans call on Trump to allow the appointment of her replacement to fall to next elected president
- Aussie dollar stronger as COVID cases in Victoria continue on a declining trend, with expectations that some restrictions will soon be lifted as indicated under original Govt guidelines
- New Zealand PM confirms lightening of COVID restrictions but reiterates border controls will remain tight until there is a vaccine
Headlines/Economic Data
Australia/New Zealand
-ASX 200 opened -0.1%
- (NZ) New Zealand Institute of Economic Research (NZIER): Shadow Board reiterates still favors use of QE over negative rates
- (AU) Australia Oct budget expected to include significant amount of new spending that will push spending past A$200B and front load infrastructure spending – AFR
- VN.AU Reports Prelim July-Aug Profit Before tax A$178.1M v 62.3M y/y
- (NZ) New Zealand PM Ardern: Confirms easing of Auckland gethering limits on Sept 23rd (Wednesday); Areas outside of Auckland to move to alert level 1 starting tonight
Japan
-Nikkei closed for holiday and will return on Wednesday
- 5423.JP Said to be raising Oct prices by up to 3.4% - Chinese press
- (JP) New Japan PM Suga affirmed the importance of a bilateral alliance with the US in his first conversation with Trump over the weekend - Nikkei
Korea
-Kospi opened 0.0%
- (KR) Russia notes it has no intelligence indicating North Korea is preparing to test-fire a submarine-launched ballistic missile (SLBM) – Yonhap
- (KR) South Korea extends level 2 social distancing curbs by an additional week due to untraceable cases coupled with cluster infections still persist ahead of the Chuseok holiday – Yonhap
- (KR) South Korea Sept 1-20th Exports Y/Y +3.6% (1st positive reading in 6-months) v -7.0% prior; Imports Y/Y -6.8% v -12.8% prior; Chip exports 25.3% y/y
China/Hong Kong
-Hang Seng opened +0.1%; Shanghai Composite opened +0.3%
- (CN) CHINA PBOC LEAVES 1-YEAR AND 5-YEAR LOAN PRIME RATES (LPRS) UNCHANGED (AS EXPECTED) [RATES LEFT UNCHANGED FOR 5TH CONSECUTIVE MONTH]
- (HK) HKMA sold a total of HK$3.309B to defend currency peg amid strength in the HKD, aggregate balance to rise to ~HK$224.652B on Sept 22
- (CN) China Jilin province found the coronavirus on the packaging of imported squid from Russia – press
- (CN) China individual investors seem to be shying away from upcoming sale of ETFs linked to Star Market 50 Index, mostly attributed to fear of recent IPOs having inflated valuations which is falling short when they start trading – SCMP
- (CN) China announces regulations for unreliable entity list, which includes factors that could potentially trigger punitive measures (no specific companies mentioned)
- (CN) China National Health Commission Coronavirus Update for Sept 20th: 12 additional cases v 10 prior; Additional deaths: 0 v 0 prior
- (CN) China PBoC Open Market Operation (OMO):Injects CNY140B in 7-day and 14-day reverse repos v Injects CNY170B in 7-day and 14-day reverse repos prior; Net inject CNY60B v Net inject CNY80B prior
- (CN) China PBOC sets Yuan reference rate: 6.7595 v 6.7591 prior
Other
- TWD strengthens above 29 to the USD for the first time since 2013
North America
- FB Concerned about its ability to convince the EU's Data Protection Commission to overturn a preliminary ruling which bans the transfer of personal data from EU citizens to US servers; which may result in it having to remove social media platforms from EU - Ireland press
Europe
- (EU) FT citing 2 governing ECB members says that the ECB will review its emergency bond purchase scheme, Pandemic Emergency Purchase Programme (PEPP), introduced in response to the coronavirus in March; ECB declined to comment on the review
- (UK) Said that Chancellor of the Exchequer Sunak (Fin Min) will extend business loans to support the domestic economy in the UK - FT
- (UK) Chief Medical Officer Whitty: The trend in the UK is heading in the wrong direction and we are at a critical point in the pandemic - text ahead of today's speech
Levels as of 1:00ET
- Hang Seng -1.1%; Shanghai Composite -0.4%; Kospi -0.2%; Nikkei225 closed; ASX 200 -0.5%
- Equity Futures: S&P500 -0.3%; Nasdaq100 -0.2%, Dax -0.1%; FTSE100 -0.3%
- EUR 1.1872-1.1841; JPY 104.58-104.28; AUD 0.7322-0.7287; NZD 0.6778-0.6755
- Commodity Futures: Gold -0.1% at $1,960/oz; Crude Oil +0.1% at $41.37/brl; Copper +0.2% at $3.11/lb
All information provided by Trade The News (a product of Trade The News, Inc. "referred to as TTN hereafter") is for informational purposes only. Information provided is not meant as investment advice nor is it a recommendation to Buy or Sell securities. Although information is taken from sources deemed reliable, no guarantees or assurances can be made to the accuracy of any information provided. 1. Information can be inaccurate and/or incomplete 2. Information can be mistakenly re-released or be delayed, 3. Information may be incorrect, misread, misinterpreted or misunderstood 4. Human error is a business risk you are willing to assume 5. Technology can crash or be interrupted without notice 6. Trading decisions are the responsibility of traders, not those providing additional information. Trade The News is not liable (financial and/or non-financial) for any losses that may arise from any information provided by TTN. Trading securities involves a high degree of risk, and financial losses can and do occur on a regular basis and are part of the risk of trading and investing.
Feed news
---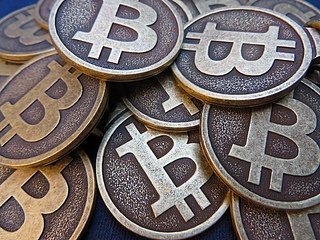 Bitcoin price favors bulls reaching $60,000 by the end of this week and onwards to new all-time highs by the end of next week. Ethereum price broke a bearish top line and could hit new all-time highs by next week in tandem with Bitcoin.
Read more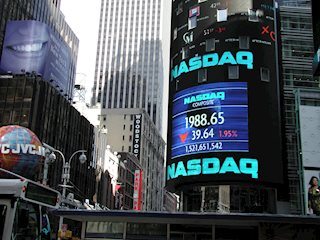 Tesla's (TSLA) stock price has finally pushed higher in a series of steady and sure moves. We had nearly given up on our bullish call with Tesla stock as it kept struggling around the $800 level.
Read more
---