Trade results: USD/JPY and JPY cross pairs
he 65 pip winner of the day is the big mover among JPY cross pairs, GBP/JPY followed by ranges from AUD/JPY at 60 pips then NZD/JPY at 51 pips. USD/JPY traded 29 pips, EUR/JPY 36 and CAD/JPY 29 pips.
In the allotted 7 1/2 hours of trade time, GBP/JPY traded 9.28 pips per hour, CAD/JPY 4.14 pips per hour and vital USD/JPY as anchor pair traded 4 pips per hour. Central bank Interest rates strangled the currency price to the point of total suffocation. The main crook for ability to trade true ranges and profits is Fed interest rates because all central banks price interest rates based on the Fed. Daily interest rates barely change.
USD/JPY and cross pairs traded in total neutrality from neutral lows to neutral highs. For most, trade today in USD/JPY and cross pairs was impossible however the daily interest rate set up produced profits for all JPY pairs. Most vital today was the Fail line.
I envision the day soon when the day trade will become the weekly trade.
Based on daily pip movements, its understandable why ACI dissolved the United States chapter. Banks not only contain no interest in FX but interest to obtain an FX license worldwide is waning. Explains why Banks are no different today than retail traders.
Results:
USD/JPY. 108.27 to 109.38
Traded 29 pips from 108.80 to 109.09
EUR/JPY. 130.90 to 129.58
Traded 36 pips from 130.14 to 130.50
GBP/JPY. 150.82 to 149.29
Traded 65 pips from 150.44 to 149.79
AUD/JPY. 84.03 to 83.05
Traded 60 pips from 83.36 to 83.96
CAD/JPY. 87.26 to 86.35
Traded 29 pips from 86.61 to 89.90
NZD/JPY. 77.63 to 76.80
Traded 51 pips from 77.11 to 77.62
Trading currencies and other financial instruments carries a degree of loss and possible loss of entire investments. Please managed your own risks, stop loss, and margins requirements.
Feed news
---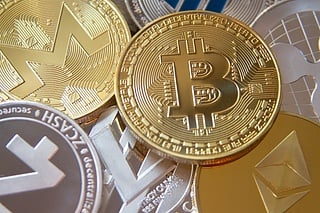 Ripple's victory granted the firm access to the SEC's documents on the three leading cryptocurrencies. The regulatory agency recently denied the possession of these documents.
More Dogecoin News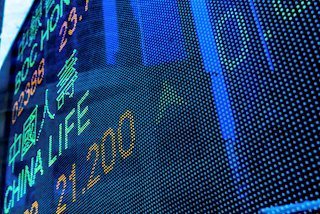 Well, that was an interesting jobs report. Not too many people were forecasting that one. Just in case you missed it NFP were forecast to come in around the 1 million jobs gained but instead the US only added 266k.
Read more
---