Oil prices rise as investors bet tight supply
The USDINR pair made a gap down opening at 74.36 levels and traded in the range of 74.36-74.54 with an upside bias. The pair finally closed the day at 74.46 levels. The rupee fell against the dollar today tracking a weak yuan because Chinese companies listed in the US suffered sharp losses due to concerns over tightening regulations for companies after China issued new directives for online platforms.
The rupee is likely to have closely tracked the Chinese unit, which fell 0.3% to 6.50 a dollar during the day. Given that China is one of India's largest trading partners, a weak yuan may widen India's trade deficit. Weakness in domestic benchmark indices also dampened sentiment for the Indian unit. Further, the rupee came under pressure after a big state-owned bank stepped in to absorb dollar inflows for initial public offers of Indian companies. On an annualized basis, a premium on the one-year, exact-period dollar/rupee contract fell to 4.41%, against 4.46% on Monday.
Most Asian currencies were up against the dollar today because the US unit fell globally as investors are waiting for the US Federal Reserve's meeting starting today for cues on any tapering of monetary stimulus. The new 10-year G-Sec benchmark 06.10 GS 2031 closed the day at 6.1784% levels. The Reserve Bank of India set the reference rate for USDINR at 74.41 levels. Oil prices rise as investors bet tight supply and rising vaccination rates will help offset any impact on demand from surging COVID-19 cases worldwide.
This report has been prepared by IFA Global. IFA Global shall not be in any way responsible for any loss or damage that may arise to any person from any inadvertent error in the information contained in this report. IFA Global nor any of directors, employees, agents or representatives shall be held liable for any damages whether direct, indirect, special or consequential including lost revenue or lost profits that may arise from or in connection with the use of the information. No liability whatsoever is accepted for any loss arising (whether direct or consequential) from any use of the information contained in this report. This statement, prepared specifically at the addressee(s) request is for information contained in this statement. All market prices, service taxes and other levies are subject to change without notice. Also the value, income, appreciation, returns, yield of any of the securities or any other financial instruments mentioned in this statement are based on current market conditions and as per the last details available with us and subject to change. The levels and bases of, and reliefs from, taxation can change. The securities / units / other instruments mentioned in this report may or may not be live at the time of statement generation. Please note, however, that some data has been derived from sources that we believe to be reliable but is not guaranteed. Please review this information for accuracy as IFA Global cannot be responsible for omitted or misstated data. IFA Global is not liable for any delay in the receipt of this statement. This information is strictly confidential and is being furnished to you solely for your information. This information should not be reproduced or redistributed or passed on directly or indirectly in any form to any other person or published, copied, in whole or in part, for any purpose. This report is not directed or intended for distribution to, or use by, any person or entity who is a citizen or resident of or located in any locality, state, country or other jurisdiction, where such distribution, publication, availability or use would be contrary to law, regulation or which would subject IFA Global to any registration or licensing requirements within such jurisdiction. The information given in this report is as of the date of this report and there can be no assurance that future results or events will be consistent with this information. IFA Global reserves the right to make modifications and alterations to this statement as may be required from time to time. However, IFA Global is under no obligation to update or keep the information current. Nevertheless, IFA Global is committed to providing independent and transparent information to its client and would be happy to provide any information in response to specific client queries. Neither IFA Global nor any of its directors, employees, agents or representatives shall be liable for any damages whether direct, indirect, special or consequential including lost revenue or lost profits that may arise from or in connection with the use of the information. The information provided in these report remains, unless otherwise stated, the copyright of IFA Global. All layout, design, original artwork, concepts and other Intellectual Properties, remains the property and copyright IFA Global and may not be used in any form or for any purpose whatsoever by any party without the express written permission of the copyright holders.
Feed news
---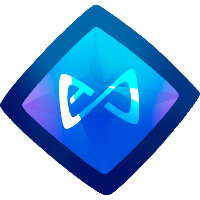 A brief technical and on-chain analysis on Axie Infinity price. Here, FXStreet's analysts evaluate how AXS behaves as it trades above key support.
Read more
Who will succeed Angela Merkel at the helm of Europe's largest economy? The long-serving beacon of stability is stepping down as Germany's Chancellor after 16 years, and her big shoes leave a hole in the old continent's leadership.
Read more
---