Once upon a time, a few decades ago, every country in the EU had its own product specification regulations. Thus, if a company in the UK wanted to sell its electric toaster or hairdryer in Italy it had to submit an application in Italy and go through all of the form filling until it got approval and then it could start to sell its products. The Single Market determined that there would be a single EU approval for products and services and once that was obtained a company could sell its wares anywhere in the EU.
Now that the UK appears poised to leave not only the EU but the Single Market I fail to see how this represents progress. It will mean that UK companies get their certificates of approval in the UK and then go through the same expensive and time consuming process again to have approval for sale in the EU. The idea that the UK will be free of EU rules is a mirage because those rules are still there for any company exporting to the EU. It only makes sense for a developing country such as India to have its own rules as this forces manufacturers to localise in India. The UK market in the modern world is too small to derive any benefit from localisation especially given the obstacles to accessing the wider European market.
Geography is a major factor in trade. If we take travel one can argue that it is just as easy to hop on a long-haul flight as a short haul flight. Well it is and it isn't! In practice people are about 10 to 20 times as likely to take a short flight as a long one. What goes for travel applies also to many other sectors. The motor industry integrates by region as do numerous other industries. The motor industry parts which cross Oceans or Continents are the designs and specialised machinery but most manufacturing is centred in, say, North America, Europe, South America, India etc. The UK Government is talking about a Canada style agreement with the EU but if it were to look at Canada's trade position it would realise that Canada's agreement with the US and Mexico is the one that reflects its geography and economic priorities and its agreement with the EU is peripheral.
The EU as a bureaucratic construction is not without its flaws but they should be weighed against the overall achievement of promoting European integration and prosperity. One area where the EU can be criticized is on agricultural policy where its subsidy regime means consumers pay above world markets prices for food. It is only natural that the UK would have a different view on this topic. However, we have yet to see any Brexit based policy position on agriculture that is thought through and makes sense. All that has been leaked so far is some kind of free for all where the UK market is flooded with cheaper food from the US and elsewhere that is free of EU product safety standards. This would cut UK producers off from the EU market and would also probably devastate them in their home market – hardly what the Tory Shires voted for.
Were the UK to leave the EU Single Market and reach a Free Trade Agreement with the US what would it do? In theory, it would make it easier for producers in each country to export to each other but since they do so already under EU rules the benefits are minimal. In fact, in the EU individual countries get the benefit of being members of a large block which can negotiate on a peer to peer basis with other blocks and regions. Outside of the EU a country is on its own and may have to accept worse terms than otherwise.
Had the UK voted to leave the EU four decades ago then the Republic of Ireland would almost certainly have been forced to follow. However, the economy of the Republic has evolved considerably since then such that there was never any question of it leaving the EU. Outside of the Single Market the UK could have a border on the island of Ireland or between Ireland and Britain. Given that to prevent goods evading EU regulations and tariffs the border between the Republic of Ireland and Northern Ireland would need to be like the former border between East and West Germany the only practical solution is the one that has been agreed – that is to control the flow of goods between the island of Ireland and Britain.
The Unionist population in Northern Ireland were probably the most pro Brexit voting group in the whole of the UK and now they have got themselves in a position they don't agree with but which could easily have been foreseen if they had bothered to think it out. In fact, the Unionist position only makes sense if they assumed the Republic of Ireland would leave the EU with the UK. That they couldn't see how things have moved on since the 1970's could be made into a general statement about the false promise of Brexit in general.
In fact, Brexit isn't Britain's first fling with economic irrationality. Since the 1960's there has been a trend away from industry and towards services. This has been rationalised as similar to when a country migrates from, say, textile manufacturing to electronics – it has moved higher up the value chain. It is common to read in the UK that the same applies to services versus industry. However, only a small percentage of services fall into the internationally traded category, the rest being services offered in the domestic economy. In the City of London some 100-200 thousand work in this high valued added category but this compares with 5 million manufacturing jobs lost.
There seems to be a feeling among Brexiteers that no matter what they do they will land on their feet since they as a country have been undefeated in centuries. However, every businessman knows that you ignore the rules of the world at your peril; the market doesn't wait. It is possible that one of the reasons Britain has reached this impasse is incorrect reporting in the press and media in general. Other EU countries make a point of explaining things clearly to their citizens and don't sell false narratives.
Successful countries go through a problem-solving phase like Britain did once – they come to an obstacle and find a way around it or through it – but now it is creating problems rather than solving them. It remains to be seen whether the current phase is an aberration and pragmatism will reassert itself before too long with a decision to remain in the Single Market. If not, Britain could become another Argentina which continuously retreats from choosing the right course and stumbles from one crisis to another.
Latin Report is not legally responsible for any decisions taken based on the views offered here or in our Reports.
---
Follow us on Telegram
Stay updated of all the news
Recommended Content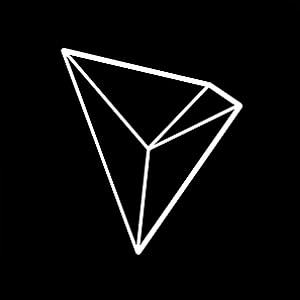 Tron (TRX) and Cardano (ADA) prices are down by more than 5% each as the two altcoins follow in the footsteps of Binance Coin (BNB), which fell 10% after the US Securities and Exchange Commission (SEC) filed a civil complaint against Binance and CEO Changpeng Zhao (CZ).
Read more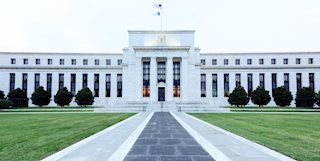 After raising rates by 500 bps since March 2022, the FOMC signaled at the conclusion of its previous meeting on May 3 that the tightening cycle may be coming to an end.
Read more
---