The FX market might be due for a Dollar pushback
Outlook: Today we get the Philadelphia Fed service sector survey, the Chicago Fed Oct business index, and Canada inflation. In the afternoon it's the Fed minutes of the last FOMC meeting, to be parsed for every jot and tittle that might differ from the minutes of the meeting before. Bah. This has become a sport, not worthwhile analysis.
We suspect the FX market might be due for a dollar pushback in part because some of the underlying conditions are perversely in opposition to the pricing. We have a lot of perversity in FX, like the dollar gaining on bad policies during the Trump administration because risk was going up and the dollar is a safe-haven. Look how long that took to fade.
We have something equivalent in the yen today. The Japanese powers-that-be are hanging on to yield curve control and loosened the top end only a bit, in total disregard for the high-frequency data (inflation, wages). The 10-year JGB yield is near the lowest in two months—but the dollar/yen is almost at the worst point since the Oct 2 spike low. Contrariness and perversity are not new, and can persist, but nevertheless point to tension that must reach a breaking point.
Besides, it's a little fishy. While everyone was fretting over the intervention line in the sand—150? 152?—this comes about and negates the need for currency management. We are not charging manipulation. Just saying it's fishy.
Here's another one: the dollar is a bit stronger against the CAD, which is the worst performer of the majors. Canada reports CPI today, possibly a tick up from Sept, which came in at 3.8% from 4% the month before. The consensus has already developed that the BoC is done hiking, so no real surprise that the CAD is floppy. But the BoC is worried about the sticking points in core—just like the Reserve Bank of Australia, which is also considered done hiking. So, same central bank outlook, opposite currency effect.
We might say the same thing about the US data and the Fed. Everyone believes the part of the minutes that suggests an ongoing pause but rejects all the warnings about data dependency and the likelihood of inflation not conforming to a straight line. One or two months of compliant inflation data does not justify such a big move in rates or the degree of certainty that all is now roses and sunshine. Go figure.
If we expect normalization of some sort, it might not come for some time.
Forecast: The dollar continues to slip downward, if with a little less momentum, only to be expected as the holiday nears. We should expect further consolidation as the day progresses. It's up to New York to determine if this is going to be a pushback Tuesday. If the Big Banks and other managers are paring positions, maybe you should, too.
Tidbit: We got protests about giving the new libertarian Argentine president just nine months. So, what's a libertarian? Someone who wants the absolute least amount of government interference in the free market and the lives of citizens. Sounds great, right?
But libertarians would close down meat inspections and your 5-year could die from some hideous disease. That's what we had in the US before Sinclair Lewis' book The Jungle.
Libertarians would delete the health and safety regulations that protect workers—sometimes ridiculously, to be fair—and your Uncle Ted could up mangled in a machine. We already had a great retraction of railroad regulation and look at those results—the giant chemical spill in East Palestine, Ohio, not to mention derailments and accidents.
Libertarians say that if you plan to live to 80, start saving now. It's not the state's responsibility to pay for your old age—it's yours. Same things for medical care. Got cancer? Tough luck. So, no Social Security, so Medicare, no Disability. Now taxes can come way down, right? Well, no. The share of the budget that goes to these things is little more than what goes to defense. Third, how do you get very, very big projects that private capitalists won't pay for? The 6th grade example is Hoover Dam and the interstate highway system. The 21st century example is the Covid vaccine.
These make the point about the lack of reality-checking by libertarians. Pure capitalists are greedy and mean and reject any interest in the well-being of others. The extent of their awfulness can be seen even today in the form of that guy who raised the price of epi-pens from $12 to $750 just a few years ago. That's capitalism red in tooth and claw.
And throughout hundreds of years, people have failed to save enough for old age, and nowadays lack families to fall back on. Then there are the big projects that capitalists won't start because the return on capital is too small or takes too long.
This is not to demonize libertarians. There are some really good libertarian economists who make really good points about how regulated capitalism works and fails to work well. These top of the list arguments against libertarianism is not really "economics." It's history. It's a little funny that libertarians wouldn't have any truck with the pro-life crowd that says government has any say in our bodies, which is women now but might become men someday. This gives self-styled libertarians in Congress a real headache, because they really do want to control what women can do with their bodies. In other words, Rand Paul is a hypocrite. So is new Argentine president Milei.
But to run a whole country the size of Argentina on pure libertarianism is reckless in the extreme, especially coupled with some form of what Milei names "anarchy" (but still undefined). People will starve. And this is without even considering doing without a central bank or adopting dollarization. Central banks came into existence out of necessity, not choice, and are independent from politics (more or less) because they were needed to stop each bank issuing its own currency and making bad loans that ended in runs on banks. Libertarians would presumably, end government insurance on bank deposits. Eeek. We expect Argentine finance types to start inventing strange new assets that nobody understands but promise so much return that the public gets bilked.
More, maybe, later.
Note to Readers: This week is Thanksgiving (Thursday). We will close all trading positions at noon on Wednesday and there will be no reports on Friday.
---
This is an excerpt from "The Rockefeller Morning Briefing," which is far larger (about 10 pages). The Briefing has been published every day for over 25 years and represents experienced analysis and insight. The report offers deep background and is not intended to guide FX trading. Rockefeller produces other reports (in spot and futures) for trading purposes.
To get a two-week trial of the full reports plus traders advice for only $3.95. Click here!
This morning FX briefing is an information service, not a trading system. All trade recommendations are included in the afternoon report.
---
Follow us on Telegram
Stay updated of all the news
Recommended Content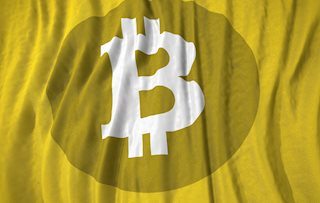 Bitcoin is likely to experience heightened volatility this week with the upcoming release of November CPI data. BTC price suffered a correction of nearly 4% in the past 24 hours, ahead of the key macroeconomic events scheduled for the week.
Read more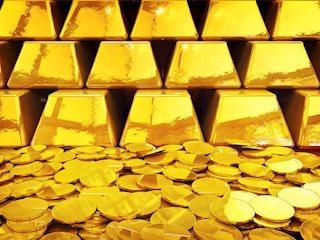 The most highly anticipated week of the year and quite possibly the most pivotal moment in monetary policy history is finally here – as central banks from Washington to Frankfurt to London and beyond prepare to deliver their final interest rate decisions of 2023.
Read more
---