The First Round of Cryptocurrency Speculation is Over. What's Next?
Bitcoin has shown us that cryptocurrencies can be a viable real-world currency and present many advantages over fiat currency. You can buy electronics on Newegg with Bitcoin and setup an ecommerce store with Stripe and accept Bitcoin. In the right Silicon Valley coffee shops, you can even buy your cup of joe with BTC.
This is not new, some companies have been doing this for awhile. But more of the general population have finally caught on to the investment potential of crypto, and we have seen the first wave of widespread cryptocurrency speculation come to an end.
BTCUSD has seen many similar big runups and drops in the past, as can be seen in this daily chart.
But other cryptocurrencies like XRP have been dormant until very recently. This massive runup has been followed by a big drop from all-time highs. When you look at most cryptocurrencies out there, you wil see a similar chart.
So the question is: where do we go from here? Which cryptocurrencies are going to go higher and which ones are going to crash and burn?
Well, nobody knows for sure, but let's take a look at the fundamentals and the technicals.
First, you have to remember that cryptocurrencies are basically software platforms that are built to solve a certain problem. The purpose of Bitcoin is to solve the problem of being able to do person-to-person finanical transactions, without going through a third party (ike a bank or PayPal). So you have to understand how the technology behind each software and how viable it might be in the real world. That is a long process, so I'll let you do that on your own and come to your own conclusions. One shortcut that you can use is to start with a list of the most traded cryptocurrencies. This will show you what is already being traded and you can start your fundamental research with the most traded coins. Here is a table from CoinCap, sorted by 24 hour trading volume. New coins will come and go from this list, but the ones that stay at the top are probably being used for what they are intended.
That's the fundamental side of the equation. Now let's take a look at the technicals. Some charts like Siacoin exhibit a pump and dump pattern and might not be as good of a trading prospect, when we see another round of speculation/investment kick in.
While other charts like Litecoin actually still have a strong chart pattern. So you might want to keep cryptocurrencies like this on your watchlist.
In conclusion, that is a quick breakdown of how to determine what could be the next good trades in cryptocurrencies. There is still a lot of risk and volatility on the horizon because there is so much uncertainty around which cryptocurrencies will actually become widely adopted. Also keep in mind that it is still eaiser to trade long than it is to short, because shorting is not widely available at the brokers yet.
Trade accordingly.
This information is for educational purposes only and is not trading or investment advice. Trading involves substantial risk, and there is always the potential to lose your initial investment. You should be aware of all of the risks associated with trading, and seek advice from an independent certified financial adviser if you have any doubts. The author expresses personal opinions and will not assume any responsibility whatsoever for the actions of the reader. The author may or may not have positions in Financial Instruments discussed. Past performance does not guarantee future results.
---
Follow us on Telegram
Stay updated of all the news
Recommended Content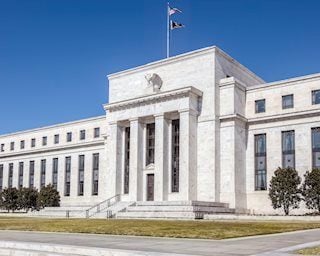 With the start of 2023's fourth quarter, things are finally getting interesting in crypto. While the next 12 weeks are extremely important, let's start by focusing on what to expect this week.
Read more

Nio (NIO) stock dropped 2.3% on Monday morning despite meeting its quarterly delivery target for the third quarter. Tesla's (TSLA) Q3 production and delivery decline is the culprit.
Read more
---