The Fed's Newest Double Standard
Collectively, we just got screwed again, and I bet most people didn't even know it. It happens so many times, particularly at the hands of the Federal Reserve, it's hard to keep track.
A new bank called The Narrow Bank, or TNB, recently applied for an account with the Fed.
This would give the bank recognition by a local reserve bank, in this case New York, and access to its services, like distribution of currency, check processing and other forms of electronic payments.
The application is short, and TNB checked all the right boxes.
The Fed normally approves applications within a week. TNB's application sat for a year. And then the Fed denied it for undisclosed procedural concerns, whatever that means.
It doesn't really matter why the Fed says it rejected TNB, the reason seems obvious enough.
The new bank was going to cut into the profits guaranteed to banks by the Fed, taking away some of the Fed's power and slapping big banks in the face at the same time.
You can't expect them to go down without a fight. They lobbied, er, worked hard for this money!
It all goes back to the financial crisis, the beginning of the best years ever to be a banker, but not a saver, and it's part of what David Stockman writes about in his Deep State Declassified newsletter.
In 2008, Fed Chair Bernanke asked Congress to speed up the Fed's authority to pay interest on excess reserves (IOER).
Before then, if a bank parked funds at the Fed, it earned zero. Banks were required to hold some funds at the central bank, but required reserves were limited, totaling less than $100 billion before the crisis.
When Congress approved the Fed's request in 2008, it gave the central bank the ability to give banks a gift – interest for nothing.
Before the change, banks had to either lend out their funds to borrowers to earn a return, or lend their excess funds to other banks, who then lent out the funds.
Either way, the money made it to the hands of people who wanted to borrow. After the change, banks no longer had to lend money to the little people.
They could simply park any excess funds at the Fed and earn just as much as if they lent it to another bank. Who in their right mind would risk lending money to another bank when the Fed would pay the same interest?
And it gets better. For years after 2008, short-term rates sat at 0.0% to 0.25%. So the Fed paid banks about 0.125% for doing nothing, and banks paid depositors absolutely zero.
Well, here we are, four years after the Fed began raising rates, which now sit at 1.75% to 2.00%. A bank holding deposits at the Fed will earn about 1.95%, whereas Bankrate notes the national average for a savings account is 0.09%.
Notice the discrepancy? If the Fed, which uses our money to buy bonds and earn interest for itself, is paying banks 1.95%, then why are depositors earning a mere 0.09%?
Because that gives banks the fattest guaranteed profit possible for doing nothing. This allows the Fed to guarantee that banks will be profitable and can build their capital accounts, and it's all done by stealing money from savers.
TNB threatened this cozy deal, it wanted to start a bank that took money only from large depositors and then parked the funds at the Fed.
TNB, named for its single-minded business model, intended to pay a hefty portion of the IOER to its depositors, keeping a little bit for itself.
Clearly this would have drawn funds from other banks, which presumably would have to raise deposit rates to compete, and might even have to throw more crumbs at small account holders.
But nope, the Fed killed the deal, even though law says the central bank must approve any proper master account application.
TNB has sued the Fed, and maybe it will win. The guy behind TNB worked at the central bank for decades, so he knows how the game is played. But maybe he won't.
The Fed has time, and trillions of dollars of our money on its side
The content of our articles is based on what we've learned as financial journalists. We do not offer personalized investment advice: you should not base investment decisions solely on what you read here. It's your money and your responsibility. Our track record is based on hypothetical results and may not reflect the same results as actual trades. Likewise, past performance is no guarantee of future returns. Certain investments such as futures, options, and currency trading carry large potential rewards but also large potential risk. Don't trade in these markets with money you can't afford to lose. Delray Publishing LLC expressly forbids its writers from having a financial interest in their own securities or commodities recommendations to readers.
Feed news
Join Telegram
---
Recommended Content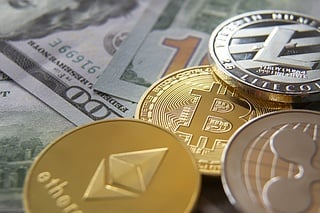 MAGIC, Optimism and Stargate Finance have rallied beyond 20% after the US Fed's policy meeting on Wednesday. The rallies are facing crucial hurdles and could trigger a correction.
Read more

The Bank of England (BoE) is set to begin 2023 with yet another 50 basis points (bps) rate hike, with Governor Andrew Bailey hinting at further monetary policy tightening.
Read more
---