The Fed should not increase key interest rates further
No interest rate hike
The Federal Open Market Committee (FOMC) statement on Wednesday will dominate the news this week. I remain in the camp that the Fed should not increase key interest rates further due to the fact that owner's equivalent rent in the Consumer Price Index (CPI) and wholesale service costs in the Producer Price Index (PPI) rose only 0.3% and 0.2%, respectively, in August.
The primary reason that the CPI and PPI rose in August was due to gasoline price increases of 10.5% and 20%, respectively. There is nothing that the Fed can do about high food or energy inflation, so I expect that the core rate of inflation will continue to moderate.
The European Central Bank (ECB) recently raised its key interest rate 0.25% to 4%, which is the highest level ever. The ECB signaled that the fight against inflation is more important than stimulating economic growth. Italy and Germany are big export economies and due to China's economic woes, they are contracting this quarter and will likely drag the entire eurozone into a recession.
Inflation in the eurozone has dropped dramatically from a peak of 10.6% last year to 5.3% in August. Food and energy inflation in the eurozone is much more acute than in the U.S., but there is little that central banks can do to combat food and energy inflation, so I think the ECB may have made a mistake with its latest key interest rate increase.
Biden's wrench
Due to the targeted UAW strike at three auto plants for Ford, GM and Jeep, I am now expecting the unemployment rate to rise to 4% and overall GDP growth to decelerate from the 4.9% annual pace estimated by the Atlanta Fed. The UAW strategy is supposedly designed to methodically cut the production of profitable vehicles while minimizing the impact on their strike fund.
The UAW is prepared to expand strike locations depending on how the bargaining progresses. UAW President Shawn Fain said "This strategy will keep the companies guessing. It will give our national negotiators maximum leverage and flexibility in bargaining. And if we need to go all out, we will. Everything is on the table." Again, in my opinion, Mexico is going to be the big winner when the UAW strike is over.
President Biden called on the Big 3 to share more of their profits with the UAW. Specifically, Biden said "Auto companies have seen record profits, including in the last few years, because of the extraordinary skill and sacrifices of UAW workers. Those record profits have not been shared fairly, in my view, with those workers."
It will be interesting how the Big 3 respond since they are not making money on the EVs that the Biden Administration is mandating. Something has to give, so I suspect that the Biden Administration just threw a big wrench into the negotiations and is making a long-term UAW strike much more likely.
The Wall Street Journal's Editorial Board issued a scathing opinion piece entitled "A UAW Strike Made in Washington" with a subtitle "The underlying cause of the auto walkout is the Biden Administration's forced electric-vehicle transition." In addition to Mexico, which is making the Ford Mach-e and Chevrolet Equinox EVs, clearly, Tesla is also a winner in the EV wars.
The truth of the matter is until the Big 3 make money on EVs, the UAW is losing leverage, since the Biden Administration is forcing the Big 3 to make unprofitable vehicles. As a result, the UAW strike may be long and painful for everyone involved.
China EV invasion
Long-term, China's exports of EVs to Europe surged 112% in the first seven months of this year. Furthermore, Tesla is exporting many of its Model 3 EVs made in Shanghai with LFP batteries to China to continue to capture market share. Since LFP batteries are cheaper, China is capturing more energy level EV purchases.
Right now, BYD and CATL in China dominate LFP battery manufacturing. Furthermore, China is building double the battery plants they need for domestic EV production, so it is clear that China intends to dominate the EV business and currently has a massive price advantage.
So back to the Biden Administration's EV goals. Already Ford and GM are making their most affordable EVs in Mexico. Furthermore, Stellantis has threatened to move its Ram pickup production to Mexico to remain competitive. Tesla is also planning on opening a manufacturing plant in Mexico.
So again, Mexico is currently the big winner from the EV transition in North America and China is the big international winner. The UAW strike is now expected to accelerate the transition to Mexico for EV manufacturing since the Big 3 are not making money on EVs.
Interestingly, by the time the new battery manufacturing plants are built that received money from the Inflation Protection Act, China's new battery plants will be ready to "dump" LFP batteries to capture more market share. Since the primary beneficiaries of the new U.S. battery plants are China's CATL via Ford and South Korea's LG Energy Solutions via GM, ironically, the Inflation Protection Act is helping predominately non-U.S. companies.
Confused? We all are. All I can tell you is the EV glut is growing, so more price discounts are likely. Only Tesla is making money in EVs in America and of course, since Tesla is non-union, the Biden Administration continues to largely ignore Tesla.
If you want to see a preview of what may be happening in America in the upcoming years, we just have to look to Europe, where VW Group is in an epic battle with Tesla for EV market share. Although VW Group (includes Audi, Seat, Porsche and VW EVs) is winning so far this year, SAIC and Zhejiang Geely from China are now fast capturing EV market share in Europe.
SAIC makes EVs under the MG brand, while Zhejiang Geely makes widely acclaimed Polestar and Volvo vehicles. Interestingly, Zhejiang Geely is now being referred to as the Foxconn of EVs due to their quality brands. In other words, the China EV invasion is starting in Europe and is expected to quickly expand to America.
So if I was a UAW worker, I would want as much money as possible now, since I may not have a job in the upcoming years if the Biden Administration continues with its EV mandate. GM has apparently offered an immediate 10% pay increase, plus a 20% pay increase over the next four years, while the UAW is demanding 36% over the next four years.
It will be interesting to see how the UAW negotiations commence, but profit sharing from the Big 3 may be the only long-term solution. However, as China and Mexico increasingly dominate battery and EV production in North America, the Big 3 may soon have to make a Chinese alliance to stay competitive in EVs, just like VW Group recently paid $700 million for a 5% stake in China's XPeng Motors.
If the Biden Administration did not have enough problems with the UAW strike, Bloomberg reported that the White House got a letter from six U.S. governors, including Connecticut, Massachusetts, New Jersey and New York, that implored them to boost spending on fledging offshore wind projects, amidst growing concerns that surging costs imperil multi-billion dollar wind turbine projects planned in coastal Atlantic waters.
Specifically, this letter said "Absent intervention, these near-term projects are increasingly at risk of failing" and added that "Without federal action, offshore wind deployment in the US is at serious risk of stalling because states' ratepayers may be unable to absorb these significant new costs alone."
So just like Europe is experiencing problems auctioning off new wind turbine tracts due to the poor economics of electricity generated by wind turbines, the offshore wind projects in the U.S. may soon be dead on arrival. Here in the U.S., low natural gas prices are very attractive for utilities for power generation, so if the offshore wind projects succeed, corresponding electric bills would be expected to increase substantially.
Coffee beans: Eat your vegetables
A gardener in England took his nearly 20-pound onion to a flower show, where organizers said they believe it to be a new world record. The onion is on display at the show's Edible Pavilion, alongside other giant vegetables that include a cabbage, cucumber and carrot.
VALUEWALK LLC is not a registered or licensed investment advisor in any jurisdiction. Nothing on this website or related properties should be considered personalized investments advice. Any investments recommended here in should be made only after consulting with your personal investment advisor and only after performing your own research and due diligence, including reviewing the prospectus or financial statements of the issuer of any security. VALUEWALK LLC, its managers, its employees, affiliates and assigns (collectively "The Company") do not make any guarantee or warranty about the advice provided on this website or what is otherwise advertised above. The Company is not registered or licensed by any governing body in any jurisdiction to give investing advice or provide investment recommendation. The Company disclaims any liability in the event any information, commentary, analysis, opinions, advice and/or recommendations provided herein prove to be inaccurate, incomplete or unreliable, or result in any investment or other losses.
---
Follow us on Telegram
Stay updated of all the news
Recommended Content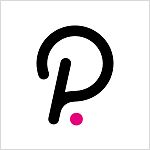 Polkadot price, in nearly two years, has shed 92.91% from its all-time high of $55.09. The massive downswing in DOT has pushed it down to levels that were last seen in October 2020. Hence, the chances of this altcoin forming a bottom and rallying are high.
Read more

Nike (NKE) stock has surged over 9% in Friday's premarket, climbing above $98 per share, following late Thursday's fiscal first-quarter earnings release. Nike beat pessimistic earnings expectations by more than 23% and hiked its dividend by 9%.
Read more
---