The Fed is going to stay on hold: What effect will this have on the dollar?
Outlook:
In a pair of tweets yesterday, Trump criticized the Fed for having "incessantly lifted interest rates" when the US has "wonderfully low inflation." He said the U.S. economy could soar "like a rocket" if the central bank would cut rates by a full point -- double the reduction that his economic adviser Larry Kudlow has urged, according to Bloomberg. Somewhat strangely, he praised China for adding "great stimulus" to its economy and keeping borrowing costs low. Everybody is obsessing over what the Fed statement will say and how Powell is going to tapdance in the press conference. The consensus has it that the Fed will stick to "the no-change this year" stance, including no cuts, but will he say anything about Fed independence? That would seem to be poking the bear.
Press reports differ over whether the Fed is targeting PCE inflation or the core PCE version. The St. Louis Fed says it's the headline PCE version, not the core. And we never argue with the St. Louis Fed, which in days of yore was the general leading the anti-inflation charge.
Not to get too wonky about it, but let's look at what then Fed chief Bernanke said about setting an inflation target in Jan 2012, joining the rest of the world's major central banks. The purpose was to tell the public what the government is doing.
The Fed statement at the time said "Communicating this inflation goal clearly to the public helps keep longer-term inflation expectations firmly anchored, thereby fostering price stability and moderate long-term interest rates and enhancing the committee's ability to promote maximum employment in the face of significant economic disturbances."
Bernanke was careful to stress that employment had equal weight with inflation. "We are not absolutists. If there is a need to let inflation return a little bit more slowly to target to get a better result on unemployment, then that is something that we would be willing to do."
In other words, nothing has changed since Bernanke, at least nothing critical. On to the data. We can't find a decent chart but look at the BEA table below: For the headline PCE price index, Jan had 1.4%, Feb had 1.3% and Mar had 1.5%. This is not "falling" inflation. It's stable inflation. The Fed has no cause to cut rates on this front.
What about unemployment inching up? That might be cause. But despite the weird payrolls in Feb (33,000), we still have talk about labor shortages. ADP is expected to announce 177,000 for the private sector this morning, and that would be okay. We can fiddle with participation rates, but it's okay. Wage growth is obviously more important but the headline number is what moves markets. We can assume the Fed had a pretty good grip on the number, if not advance notice. Unless there is a shock, the Fed has no cause to cut rates on this front, either.
Besides, it looks like Trump and the Dems made an agreement to spent $2 trillion on infrastructure. That ought to soak up labor and perhaps raise wages at least in some jobs. We'll believe it when we see it, but never mind. It's on the table. The Fed has no cause to cut rates given this prospect.
Bottom line, the Fed is going to stay on hold and going to say everything is hunky-dory, no need for a cut. What effect will this have on the dollar? Probably very little because it's the most sensible thing to have been priced in already. That doesn't mean the market might not respond aggressively (and wrongly) to some statement or another. We expect the dollar pullback to persist for another couple of days, but it's not inconceivable it could turn into a rout if the Fed sounds overly dovish. It shouldn't, on the economics, but it might, on the erratic and incompetent president.
Ahead of the Fed, we get a ton of data. Here is the WSJ summary:
The ADP employment report for April is expected to show a net gain of 177,000 private-sector jobs. The figures are scheduled for 8:15 a.m. ET.
IHS Markit's U.S. manufacturing index for April, out at 9:45 a.m., is expected to hold steady at 52.4.
The Institute for Supply Management's manufacturing index for April is expected to inch down to 55 from 55.3 a month earlier. It will be released at 10 a.m.
U.S. construction spending for March, also slated for 10 a.m., is expected to stay flat from the prior month.
U.S. crude-oil inventories will be released at 10:30 a.m. ET. Stockpiles are expected to have climbed 900,000 barrels last week, according to the average forecast of 10 analysts and traders surveyed by the Journal.
The Federal Reserve releases a policy statement at 2 p.m., followed by Chairman Jerome Powell's press conference at 2:30 p.m.
Tidbit: Remember Attorney General Barr telling the world that the Mueller Report exonerated Trump from conspiracy and obstruction when the report itself a few hours later said no such thing? This is worse than "spin" or misrepresentation —it's outright lying. Barr went on to tell Congress he had no idea how Mueller felt about his false narrative, when it turns out, he did. Mueller had sent a letter to Barr only four days after the first Barr letter complaining about Barr's "interpretation." Reliable sources quoted bits of that letter last evening and we may get the thing itself today. It was also disclosed that when Barr was AG before in the early 1990's, he was considered a coverup guy (in reference to the Iran Contra scandal). Congress has grounds to impeach Barr but will probably settle for raking him over the coals today in the Senate and tomorrow in the House. Meanwhile, everyone awaits testimony from Mueller himself, something the Justice Dept may try to prevent. Yeah, that's what a justice department is for—concealing truth for political gain. Separately, Julian Assange was sentenced in the UK today to 50 weeks in the slammer for breaking bail. A court will decide tomorrow whether top honor the US' extradition order. Assange is being charged in the US with attempted theft of state secrets, not with publishing anything (which would run into the Frist Amendment).
---
This is an excerpt from "The Rockefeller Morning Briefing," which is far larger (about 10 pages). The Briefing has been published every day for over 25 years and represents experienced analysis and insight. The report offers deep background and is not intended to guide FX trading. Rockefeller produces other reports (in spot and futures) for trading purposes.
To get a free trial, please write to [email protected] and you will be added to the mailing list..
This morning FX briefing is an information service, not a trading system. All trade recommendations are included in the afternoon report.
Analysis feed
---
Latest Forex Analysis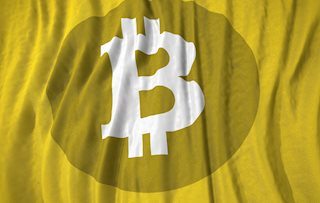 Gold retreated from the recent highs, but the sentiments are still bullish. Cryptocurrencies resumed the upside, some altcoins are demonstrating strong gains. ETH/BTC stopped the downside correction and settled at $0.03300.
Read more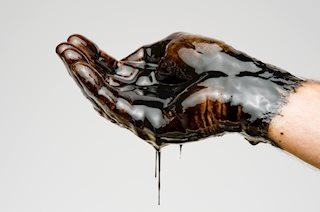 Crude oil prices continued to fall on Friday and the barrel of West Texas Intermediate (WTI) touched a daily low of $41.05 before recovering modestly.
Oil News
---