The dollar is floppy, at least against the euro
Outlook:
This is going to be a terrible, awful week. We will see pushback against the Muslim-country ban, although some analysts say far worse is Trump putting anti-Semite Steve Bannon on the security council. That's the guy who published false news and stupid conspiracy theo-ries.
On the economic front, today's German inflation, disappointing at only 1.9% when more than 2% was forecast, will still inspire BBK talk of ECB tapering. But it's a little strange that the market was so fo-cused on German inflation that the Muslim country ban did not show up in a weaker dollar.
This week we also get US personal income and spending, which we already know from Friday's GDP data is not going to show as robust a recovery as we would like. And Friday's inflation expectations from the University of Michigan are nothing to write home about. Tomorrow it's eurozone GDP and inflation. Wednesday is the Fed policy meeting. Thursday is the Bank of England policy meeting. And Friday is payrolls.
Of these events, the scariest is the Fed meeting. Trump's rash behavior sets nerves on fire when the subject has nothing to do with core fundamentals, like refugees. Imagine what similar behavior will do when the subject is core fundamentals themselves. Trump may not do it this time, or next time, or the time after—but it's only a matter of time before Trump throws a bomb at the Fed. It won't be a fire-cracker. Yellen and Co. know it, too. Will the Fed dare to mention that the 2016 GDP growth rate at 1.6% is the slowest in five years?
Possibly the fixed income gang is starting get a whiff of it, as well. Maybe this time he will leave the Fed alone to stew in its own juices and instead he will attack the integrity of the Bureau of Labor Statis-tics over the Friday payrolls report. What Trump seeks above all else is attention.
As for the background, it's a puzzle that US yields are okay, a little shaky but mostly holding to the higher end recently established, while the dollar is floppy, at least against the euro. This is not really a break of the yield/dollar link, but rather a function of accelerating Bund yields. They started from a lower level and rose by more over the same period of time. As Bloomberg reports, the US-Bund spread widened to 50-60 bp after the election. But then the Bund yield took off and narrowed the spread to only 30 bp. Despite Japanese yields stabilizing at higher levels, the gain in JGB's was nowhere near as dramatic as the Bund. See the two charts below showing the USD/JPU vs. the yield spread and the EUR/USD against the yield spread. We still can't understand why all the major press outlets fail to publish charts like this and we have to go to India to get them.
In addition to watching the yield spreads—and in the US, the yield is heavily influenced by those mak-ing assumptions about Trump policies—we need to worry about that aspect of sentiment we name "fatigue." Fatigue is not well explained or understood. Greenspan's book, The Map and the Territory, competently covers various aspects of sentiment but never comes to grips with sheer exhaustion, whether following a giant gain or a giant loss. In technical analysis, we consider a deceleration of mo-mentum a harbinger of a correction/retracement, but that's not the same thing.
Corrections are normal. Fatigue is rare and decidedly not normal. True fatigue is far deeper than plain, old-fashioned uncertainty. In uncertain conditions, you can still estimate probabilities and make a bet. When under the pall of fatigue, your assumptions about how to estimate probabilities is shaken to the point where you can do nothing. You note benchmarks getting met and measure correlations and re-check the fundamentals, but still cannot create a Big Picture in your mind. While in the grip of fatigue, your mind is addled.
We have had Trump for only one week and already we see the mind of the market getting addled. How long before sheer exhaustion sets in? For example, the Muslim country ban came hot on the heels of the Mexican wall/tariff story last week, just in time to distract attention from the inconvenient little fact that it will not be Mexico paying for it, as trumpeted, but rather the US consumer. The dollar "should" fall on the Mexico story. Every single analysis of US-Mexico trade points out that killing NAFTA will cut US jobs, perhaps as much as 6 million, raise prices, and cost cross-border companies millions of dollars in compliance costs.
A bombardment of Shocks at this pace disrupts sane and reasonable cognition. People shout—it's noisy. If we continue to get a blitzkrieg of Shocks—and why would we not expect precisely that?—it won't be long before paralysis sets in. And we all know what follows market paralysis—a crash. But forecasting crashes is a dangerous game. We have offsetting factors, like the upcoming tax cuts and fiscal spending, that will keep dollar bulls happy.
But net-net, the first week of the Trump presidency should fill us with dread. The market is undervalu-ing a trade war with Mexico but it won't make that mistake when it comes to a trade war with China. The market might be willing to accept a Muslim country immigration ban as long as it's limited to failed states, but what if the Saudis push back and withhold oil or sell dollar reserves? The number of things that can go wrong is high. We have to like the dollar on the divergent monetary policy theme and the yield diffs, but as we saw in the 1990's, yield diffs can take a back seat when other things are going on.
Tidbit: Reuters reports PM May invited Trump to a State Visit last Friday, but a petition to keep him out has nearly a million signatures. The petition says he can come, but not to meet the Queen "because it would cause embarrassment to Her Majesty...". Reuters says "Once a petition passes 100,000 signatures, lawmakers must consider the petition for debate." That will be fun.
Politics: Trump's "negotiation" technique is to begin by hitting his opponent over the head with a baseball bat and then retreat from there to a more civilized and reasonable stance. This is what he has done with Mexico, insulting and demeaning an entire country so that later courtesies appear to be graceful concessions. It's an obnoxious way to behave that violates all the principles of international statesmanship and diplomacy. How interesting that Trump seems to have taken a different tack with British PM May. At the Friday press conference—held on the fly without notification—Trump seemed.... nearly like a normal human being, not the usual ego-driven five-year old. It didn't last long-er than the press conference, though. Only three hours later we got the Muslim country ban.
After the May meeting, Trump issued an executive order suspending entry of all refugees for 120 days, suspending entry of Syrians indefinitely, and barring entry for 90 days to people from seven majority-Muslim nations on the grounds that people from there pose a threat to national security ((Iraq, Syria, Iran, Sudan, Libya, Somalia and Yemen). The number of Americans killed by people from those coun-tries since 1975—zero. It's interesting that the 9/11 hijackers were from Saudi Arabia, Egypt, the UAE and Lebanon but those countries are not on banned list. Pakistan is not there, either. But leaving those countries off the banned list makes it not a Muslim ban but a country-specific ban. They probably think this is clever. By Sunday the Trumpies had added that these seven countries were named by Congress and the previous president as the source of terrorists.
Bloomberg notes that "His proposed list doesn't include Muslim-majority countries where his Trump Organization has done business or pursued potential deals. Properties include golf courses in the United Arab Emirates and two luxury towers operating in Turkey."
Amid all the outrage that ensued, legal scholars were slow to issue opinions. As far as we can tell, the Trump action relies on 1952 law that allows the president to "suspend the entry" of "any class of al-iens" if they disadvantage the United States. A later law, the Immigration and Nationality Act of 1965, specifically aimed to end the earlier quota systems that favored Europeans. The law prohibits discrimi-nation of the basis of on race, sex, nationality, place of birth or place of residence. Some legal scholars say that Congress would have to pass a new law overriding the 1965 law, even for a temporary ban.
But our favorite TV constitutional lawyer, Jonathan Turley, says precedent supports Trump. The 1952 law was invoked by Carter as the prime example. Carter's Executive Order 12172 forced some 50,000 Iranian students to report to the INS and thousands were indeed deported. And "President Obama re-peatedly claimed sweeping executive authority over such national security and immigration poli-cies. As recently as 2016, the Obama Administration opposed courts even ruling on issues of executive power on immigration, insisting that 'complex debates over immigration policy that the Constitution reserves to the political Branches of the National Government.' Democratic members supported those arguments, including many who filed in support of the executive power."
Yikes.
Here's a kicker: Christians will get preference, which almost certainly violates the First Amendment. Trump issued another one of his lies by saying that Christians from the region were discriminated against in the past so now he would favor them. The NYT reports "According to the Pew Research Center, almost as many Christian refugees (37,521) were admitted as Muslim refugees (38,901) in the 2016 fiscal year."
The FT has a set of charts showing, among other things, that the US accepts fewer refugees per capital than any other major country, that you are more likely to win the lottery or get struck by lightning than be killed by a refugee in a terrorist attack, and that refugees get jobs and are more enterprising than reg-ular "economic" immigrants. Cleveland spent $4.8 million on refugee settlement and got a "$48m im-pact on the Cleveland area in the same year."
Various judges stayed the executive order to release some immigrants and the Trumpies had to retreat on the green-card holders, suggesting the original order had been a tad hasty. Trump is ignoring pro-tests at airports. Foreign leaders are appalled, including Merkel, Trudeau, Hollande and even May, ac-cording to the FT. The Guardian calls it "global fury." Iran is banning Americans (who would want to go to Iran, anyway?). So far Republican leaders in Congress are being cowardly, including House lead-er Ryan.
We suspect the suspension of refugees and Muslim-majority country immigrants is a trial run to see the reaction both from the public and from Congress. At a guess, the program will be considered a national security success and will be extended. We have done it many times before--discriminate against non-Europeans. Libs are offended, saying "it's not who we are." But it is. We discriminated against the Chi-nese and others and courts have always upheld those—against Asians in 1875, the 1882 Chinese Exclu-sion Act, the 1906 "Gentleman's Agreement" against Japanese aliens and additional acts in 1917, 1921 and 1924. Despite the 1965 law seeming to bar all discrimination, the 1952 law gives authority to ex-clude certain aliens.
It's the dirty little secret of successful, mostly Anglo and euro-culture countries that they don't really want brown people to join them except as menial workers, especially when they hew to a primitive 8th century religion that considers them the "heathens."
Console yourself that we have been in equally bad or worse situations before. In the 1960's we had three assassinations of major figures, including the president. In 1970, US soldiers killed four student protesters at Kent State. In the 1970's we had Watergate and a disgraced, impeached president who resigned. Yes, Trump can be worse but this is not as bad as it gets (yet).
Tidbit: We were nominated at FXStreet for something named "Forex Best Awards 2017." Re-member a few years ago our book with Vicki Schmelzer, The FX Matrix, won Best Book of the Year.
| | | | | | | |
| --- | --- | --- | --- | --- | --- | --- |
| | | Current | Signal | Signal | Signal | |
| Currency | Spot | Position | Strength | Date | Rate | Gain/Loss |
| USD/JPY | 114.58 | SHORT USD | WEAK | 01/05/17 | 115.93 | 1.16% |
| GBP/USD | 1.2536 | LONG GBP | WEAK | 01/24/17 | 1.2451 | 0.68% |
| EUR/USD | 1.0697 | LONG EURO | WEAK | 01/10/17 | 1.0587 | 1.04% |
| EUR/JPY | 122.56 | LONG EURO | STRONG | 11/03/16 | 114.30 | 7.23% |
| EUR/GBP | 0.8532 | SHORT EURO | WEAK | 01/26/17 | 0.8504 | -0.33% |
| USD/CHF | 0.9987 | SHORT USD | WEAK | 01/05/17 | 1.0113 | 1.25% |
| USD/CAD | 1.3141 | SHORT CAD | WEAK | 01/05/17 | 1.3253 | 0.85% |
| NZD/USD | 0.7260 | SHORT NZD | WEAK | 12/19/16 | 0.6963 | -4.27% |
| AUD/USD | 0.7551 | LONG AUD | WEAK | 01/05/17 | 0.7343 | 2.83% |
| AUD/JPY | 86.57 | LONG AUD | WEAK | 10/06/16 | 78.48 | 10.31% |
| USD/MXN | 20.8095 | LONG USD | STRONG | 10/31/16 | 18.9054 | 10.07% |
This morning FX briefing is an information service, not a trading system. All trade recommendations are included in the afternoon report.
---
Follow us on Telegram
Stay updated of all the news
Recommended Content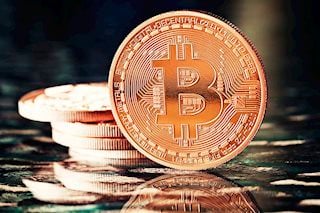 Bitcoin price just like other assets, is highly impacted by the macro-financial developments. This includes the Nonfarm Payrolls (NFP) report released by the Bureau of Labor Statistics (BLS) of the United States. This time around, the NFP data is expected to cause a dip in the value of BTC.
Read more

Historically, how impactful has the US jobs report been on gold's valuation? In this article, we present results from a study in which we analyzed the XAU/USD pair's reaction to the previous 35 NFP prints*.
Read more
---