Stocks: Wall Street rally exhausted amid trade optimism
The major stock indices have hit repeated new all-time highs on Wall Street this week amid growing optimism that the US and China are getting closer to agreeing a "phase one" trade deal, which could then pave the way for a full agreement at some point in the not-too-distant future. They have agreed to roll back tariffs on each other's goods in stages. Although China claimed that tariff reductions had been agreed as part of the phase one agreement, Washington denied this saying the rollback was not part of the original October "handshake" deal between Chinese Vice Premier Liu He and US President Donald Trump. Indeed, trade adviser Peter Navarro said: "there is no agreement at this time to remove any of the existing tariffs as a condition of the phase one deal. The only person who can make that decision is President Donald J. Trump. It's as simple as that." White House economic adviser Larry Kudlow added that "if there's a phase one trade deal, there are going to be tariff agreements and concessions."
Subdued open eyed on Wall Street
Despite the apparent progress in trade talks, US shares relinquished a big chunk of their earlier gains on Thursday and index futures have since edged lower, pointing to a subdued open on Wall Street later on today. European markets have started today's session on the back, too.
Phase one deal mostly priced in
The market's lack of a more significant reaction to the latest trade headlines pointing to progress, suggests a phase one deal is mostly or perhaps fully already priced in. If this is the case, then any further trade-talks-progressing-well headlines that come out from now until the deal is actually signed should have minimal market impact. Investors may also start pondering over future interest rates and what they might mean for stocks. If a trade deal is so good for the economy then investors should correspondingly be reducing their expectations over further central bank policy loosening. That, in turn, could partially offset the positive impact stocks might receive from a potential trade deal.
Earnings could decline for fourth straight quarter
Investors will also be focusing on other variables affecting the value of stocks, including earnings. According to mavens at Factset, the blended earnings (which combines actual results for companies that have already reported and estimated results for those that have yet to do so) showed profits for the S&P 500 companies to decline 2.7% for the third quarter. If at the end of the reporting season this turns out to be the actual earnings decline, it will mark the first time the index has reported three straight quarters of year-over-year declines in earnings since Q4 2015 through Q2 2016. What's more, Factset says that analysts have continually been reducing earnings expectations for the fourth quarter as well. The projected Q4 earnings growth has fallen from around +5.6% in the summer to -0.4% as at the November 1. Thus there's a risk that we could see the fourth consecutive year-over-year decline in earnings.
Tentative signs of exhaustion in the rally
So, there are plenty of reasons why the US stock markets could be overvalued at current levels. While the rally could continue for a while yet, the risk of a correction is rising by each passing day. And there are some tentative signs of exhaustion in the rally with the S&P 500 and Nasdaq 100 both posting some potentially bearish-looking candles on their daily time frames. Whether we will get any decent pullback from here remains to be seen as so far all the key support levels are untested, let alone broken.
Figure 1: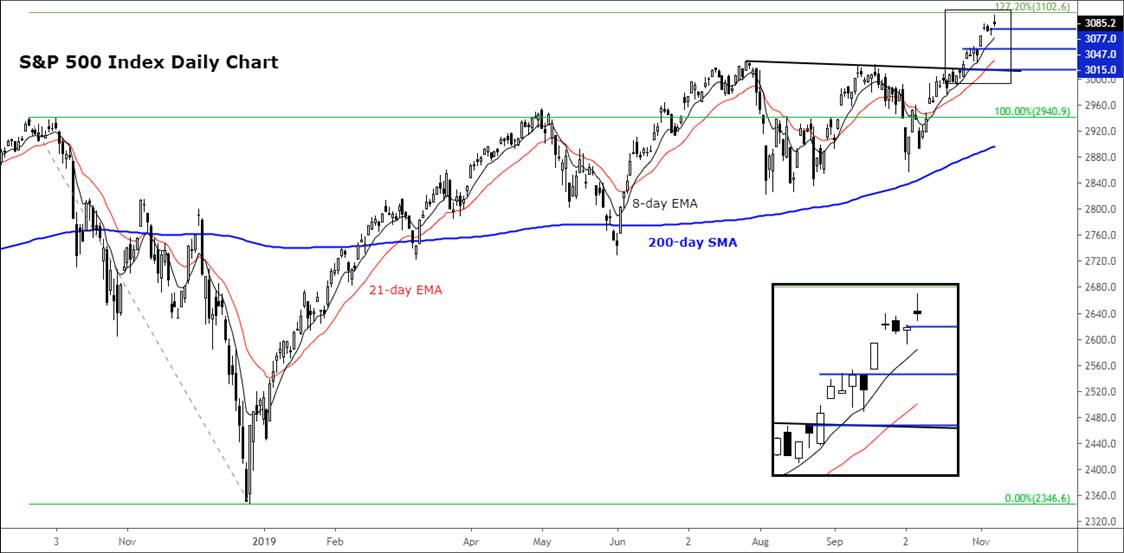 Source: Trading View and FOREX.com. Please note this product may not be available to trade in all regions.
Figure 2: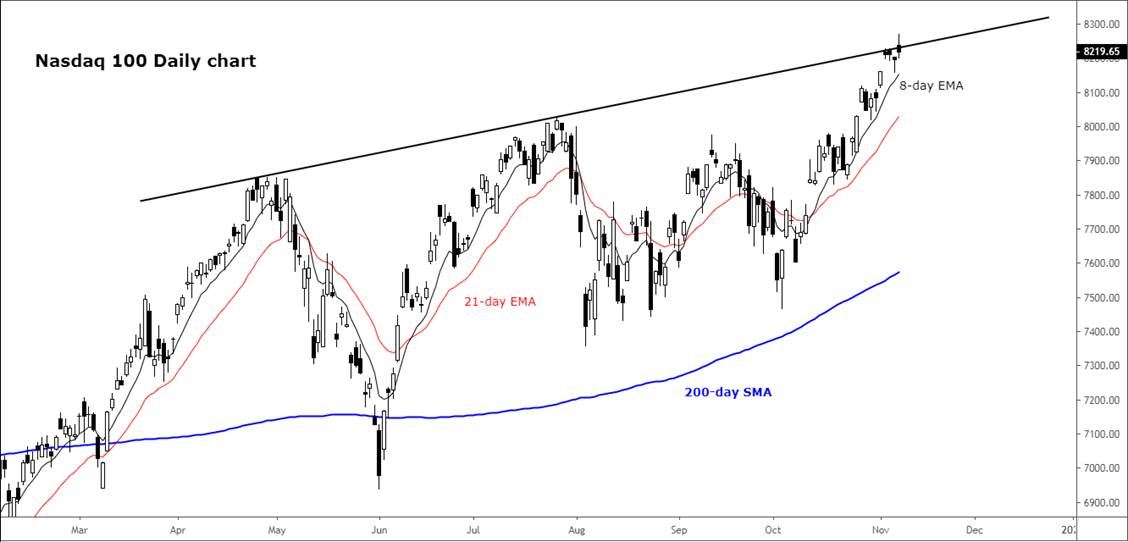 Source: Trading View and FOREX.com. Please note this product may not be available to trade in all regions.
Risk Warning Notice Foreign Exchange and CFD trading are high risk and not suitable for everyone. You should carefully consider your investment objectives, level of experience and risk appetite before making a decision to trade with us. Most importantly, do not invest money you cannot afford to lose. There is considerable exposure to risk in any off-exchange transaction, including, but not limited to, leverage, creditworthiness, limited regulatory protection and market volatility that may substantially affect the price, or liquidity of the markets that you are trading. Margin and leverage To open a leveraged CFD or forex trade you will need to deposit money with us as margin. Margin is typically a relatively small proportion of the overall contract value. For example a contract trading on leverage of 100:1 will require margin of just 1% of the contract value. This means that a small price movement in the underlying will result in large movement in the value of your trade – this can work in your favour, or result in substantial losses. Your may lose your initial deposit and be required to deposit additional margin in order to maintain your position. If you fail to meet any margin requirement your position will be liquidated and you will be responsible for any resulting losses.
Analysis feed
---
Latest Forex Analysis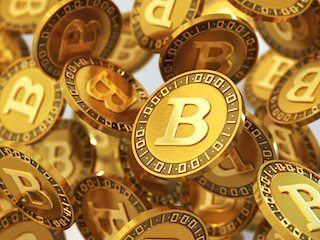 Greyscale floods the market with fresh money to satisfy the demand of its clients. Investors, willing to pay a 29% surcharge for exposure to Bitcoin without suffering the legal and operational inconveniences. Market remains at risk on the verge of new bullish territory.
Read more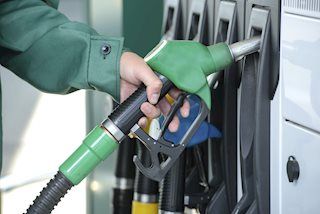 Crude oil prices built on Thursday's modest gains and rose sharply on Friday boosted by the upbeat market mood optimism surrounding Saturday's OPEC+ meeting.
Oil News
---