So, What's the fuss? Ok, so Xi Xi says he's not sure he's ready to sign a complete trade deal with Donny, because he's too impulsive, he's too erratic, blah, blah, blah... The sense is that maybe Xi Xi is willing to wait it out until the US presidential election takes place on Nov. 3, 2020. I mean, this has been going on for 23 months now. What's another 14? The world is not coming unglued, the disaster that everyone warned about is nowhere in sight, and global markets are closer to the top than the bottom. The US, France, Germany, Italy, Spain, Greece, Japan, I mean even the Russian Index is making new highs.
So yesterday's headline did cause some angst in the pre-market and then at 8:30 we got some US macro data that wasn't, shall we say 'robust." Challenger Job Cuts were greater than expected. Even Kamala Harris made headlines as she prepares to CUT staff as her campaign falters. Personal Inc was in line, while Personal Spending was weaker, and Initial Jobless claims were higher. The one that really caused concern was the Chicago PMI Index, expectation was 48 (which is contractionary already), but it came in at 43.2! Even MORE contractionary (not good) and this only added more pressure to an already nervous market.
As the opening bell rang (ding, ding, ding) the sell algos "took no prisoners." They assaulted the system, spraying sell orders across the 11 exchanges and 50+ alternative venues (internalization engines, all owned by the big banks, which bastardizes the system BUT makes them plenty of money. But, that's a story for another day), which sent the S&P, the Nasdaq, and the Russell to the lows of the day by 10:30. This allowed them to come up for "some" air, while the Dow and the Russell got hit and then got hit again, hitting the lows of the in the day in the mid-afternoon. By the end of the day, all of the indexes were in negative territory. But, that's nothing to write home about.
The Dow lost 140 points or 0.5%, the S&P gave up 9 points or 0.3%, the Nasdaq lost 11 points or 0.14% (star performer) while the Russell gave up 10 points or 0.66% (worst performer).
Now there was a fair amount of nervousness yesterday morning. The weaker macro data and the China headline made everyone consider whether or not this would be the headline that sent the market into a tailspin. In fact, I tweeted this in response:
As the day wore on, the action did not get any worse. In fact, the S&P traded down to 3,025, the level where the "breakout" happened, only to find support. That immediately settled the tone. You see, there was a lot riding on that. If the S&P failed to hold that breakout level, then the algos would have jumped all over it, initiating a new round of sell orders. Those would have tested 3000 fairly quickly, so that was a good thing. But do not forget about it just yet. That level will be key in the days ahead just because it represents the level that set this latest surge ablaze. Expect it to get tested again.
Today we start to hear from the energy companies: XOM to kick it off. Expectations are for them to report 0.66 cents/share. Remember, this sector is expected to be the worst performing sector of the group. Numbers have already been slashed and burned. Oil which was trading at $73/barrel one year ago is today trading at $54/barrel. It has been trading in a tight range all year, with a high of $64 and a low of $52, and an average of about $56/barrel. Now while this has been good for the global economy and for consumers, it has been a struggle for the energy sector. Today we are going to get a sense of just how much of a struggle it's been. XOM is flat on the year after having rallied 24% in the first quarter. The stock has given it all back as the price of oil fell and the conversation about global demand and the health of the global economy dominated the conversations.
The XLE energy ETF has performed exactly the same way. It rallied early on in the year on hopes of a strong global economy, but failed and gave it all back as well. Watch what happens today. The expectations for the group are already negative and prices reflect that.
To date we have heard from BP (UK based) that profits down 41%, TOT's (France) operating income in the E&P (exploration and production) was down 29%, and Oslo based EQUINOR – profits there were down 8% from the second quarter. But there is also something else going on here. It's called Saudi Aramco! It is the coming IPO of the Saudi Oil fields. It's looking to sell 5% of the company to investors. Pricing is due on Nov. 17. Valuations range from $1.2 trillion to $1.7 trillion. The Saudi's aren't happy. They want $2 trillion and whether or not they get it remains to be seen. In September, the Kingdom announced that the top roles will go to JPM and GS with supporting roles going to MS, C, HSBC, NATIONAL COMMERCIAL BANK (Saudi Arabia) and SAMBA FINANCIAL BANK (Saudi Arabia).
Look, this is a big deal and global asset managers will make room for a piece of this historic IPO, set list on Dec. 11 on the Tadawul Exchange (located in Riyadh, Saudi Arabia). Hedge funds will short the majors and go long Saudi Aramco so that they keep the portfolio risk neutral. Mutual funds will sell (or have sold) some or all of their core positions in the majors to make room for going long this new name. Either way, the sector is exciting (not like FANG exciting, but exciting none the less). The next couple of months will be interesting.
Other earnings today include: ABBV, CVX, DISH, and CL to name a few. Economic data includes the NFP report. This will be the big macro number today.
Expectations are for +80k new jobs. Manufacturing jobs expected to fall by 55k, (think GM strike), Unemployment at 3.6%, Avg Hourly earnings month/month of +0.3% and year/year of +3%. Markit US Manufacturing PMI of 51.5 (expansionary) but ISM Manufacturing is expected to be 48.9 (contractionary). Which will be the one investors pay attention to?
US futures are now positive: Dow futures + 42 points, S&P's + 5 points, the Nasdaq +18 points and the Russell +2 points. The China Caixin Survey (private survey) reported an unexpected advance in October PMI, coming in at 51.7 (expansionary) vs the expected 51. All this while investors consider what yesterday's headline was all about. Yesterday, the official China report came in at 49.3 (contractionary). On top of that, investors need to deal with the China doubt headline, more earnings reports, more impeachment drama, and now the very public fight between Leon Cooperman and Lizzy Warren. (More details here).
His letter is outstanding; everyone should read it. But more importantly, every Democrat running for President should read it and then reconsider their "soak the rich" mentality. Cooperman makes it very clear that not only does he pay his fair share, he (along with others) gives billions away every year to help those less fortunate. Maybe Lizzy (and the others) should consider huge government wasted dollars as a place to start. Just sayin'...
Look for the S&P to continue to digest the move higher. Today's ISM report is very important. If it remains negative, that will be the third month in a row of negative data. That begins to set a trend. So expect to hear some analysts using that as a reason to reignite the recession story. I'm not buying it just yet.
European stocks are higher with the unexpected Chinese macro data helping to boost sentiment. It's a new month, there are more earnings, and more discussion about BREXIT...
FTSE +-0.29%, CAC 40 + 0.23%, DAX +0.40%, EUROSTOXX +0.21%, SPAIN +0.20% and ITALY +0.20%
Grilled Mahi Mahi (which is also known as Dorado & Dolphin)
So, we were invited to dinner last evening at a friend's house in Ft Lauderdale. Rick had just gone out fishing and caught plenty of Mahi Mahi and so was preparing it for dinner and had enough for a small dinner party. It was so good, so I am giving you the recipe.
You need: Fresh caught Mahi Mahi (Dolphin) all cleaned and fileted. Lemon, butter and some McCormick "Montreal Steak Seasoning." (yes I said steak seasoning)
Melt the butter in the microwave and whisk in the lemon juice – separate into two bowls. One for now and one for tomorrow.
Using a fork – poke holes in the filets and then marinate in the butter and lemon. Season one side with the steak seasoning. Cover with saran wrap and place in the fridge overnight.
When you are ready to cook it – take it out of the fridge and let it warm up to room temp. Light the grill – 400 degrees. When ready – place the filets on the grill – seasoned side down. Now using the other bowl of marinade brush the filets and then season with the steak seasoning. Depending on thickness – you can cook 4 mins then flip. After 2 more mins – using a fork – try to flake off a corner – is it done yet? If not, cook for another min or so....remove and serve with potato salad, a green salad and a chilled bottle of Rose wine. (Whispering Angel is always a good choice),
General Disclosures
Information and commentary provided by ButcherJoseph Asset Management, LLC ("BJAM"), are opinions and should not be construed as facts. The market commentary is for informational purposes only and should not be deemed as a solicitation to invest or increase investments in BJAM products or the products of BJAM affiliates. The information contained herein constitutes general information and is not directed to, designed for, or individually tailored to, any particular investor or potential investor. This report is not intended to be a client-specific suitability analysis or recommendation, an offer to participate in any investment, or a recommendation to buy, hold or sell securities. Do not use this report as the sole basis for investment decisions. Do not select an asset class or investment product based on performance alone. Consider all relevant information, including your existing portfolio, investment objectives, risk tolerance, liquidity needs and investment time horizon. There can be no guarantee that any of the described objectives can be achieved. BJAM does not undertake to advise you of any change in its opinions or the information contained in this report. Past performance is not a guarantee of future results. Information provided from third parties was obtained from sources believed to be reliable, but no reservation or warranty is made as to its accuracy or completeness.
Different types of investments involve varying degrees of risk and there can be no assurance that any specific investment will be profitable. The price of any investment may rise or fall due to changes in the broad markets or changes in a company's financial condition and may do so unpredictably. BJAM does not make any representation that any strategy will or is likely to achieve returns similar to those shown in any performance results that may be illustrated in this presentation. There is no assurance that a portfolio will achieve its investment objective.
Definitions and Indices
The S&P 500 Index is a stock market index based on the market capitalization of 500 leading companies publicly traded in the U.S. stock market, as determined by Standard & Poor's.
UNLESS OTHERWISE NOTED, INDEX RETURNS REFLECT THE REINVESTMENT OF INCOME DIVIDENDS AND CAPITAL GAINS, IF ANY, BUT DO NOT REFLECT FEES, BROKERAGE COMMISSIONS OR OTHER EXPENSES OF INVESTING. INVESTORS CAN NOT MAKE DIRECT INVESTMENTS INTO ANY INDEX.
BJAM is an investment advisor registered in North Carolina and Arizona. Such registration does not imply a certain level of skill or training. BJAM's advisory fee and risks are fully detailed in Part 2 of its Form ADV, available upon request.
Feed news
Join Telegram
---
Recommended Content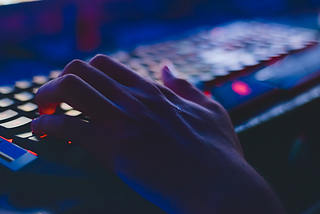 Terra's LUNA fork proposal has passed with 65.5% votes, Revival Plan 2 in action without algorithmic stablecoin UST. LUNA price could wipe out losses incurred by holders in the colossal crash of LUNC and UST.
Read more

Tap into our 20 years Forex trading experience and get ahead of the markets. Maximize our actionable content, be part of our community, and chat with our experts. Join FXStreet Premium today!
BECOME PREMIUM
---