Sit Tight, China Threatens, 30 yrs falls below 2%, Curve 'UN-Inverts'
What You Need to Know Today
Macro data IS weakening a bit – but not collapsing

The Curve did invert for all of a brief moment

China announces retaliatory measures but doesn't define them (negative)

China then hopes for cooler head to prevail (positive)
Stocks got HAMMERED and then HAMMERED again and again and again……by the end of the day the Dow suffered a spectacular 800 pt loss or 3.05%, the S&P fell by 86 pts or 2.9%, the Nasdaq gave up 242 pts or 3.02% and the Russell fell by 43 pts or 2.85% and in case you were sleeping under a rock – you would think that this move was the result of the 'inverted yield curve' - a time when the 10 yr note yields less than the 2 yr bill…..because that DID happen yesterday (and EVERY news outlet ran that story again, and again and again) – Now it happened for all of a brief minute or two – but the stories would have you think that the world was coming apart at the seams…that this moment of brief 'violation' in the yield curve means that the recession is here, knocking on the door……So, quick lock the door pull the shades, turn off the lights…..because the end of the world is coming!
A bit dramatic – no? I mean come on…..Wake up! Guess what? The recession IS coming….it's called a business cycle – We don't need an inverted yield curve to tell us that a recession is coming – because even if we did – that 'signal' suggests that the recession (if it comes) is out 15 – 20 months….. Let me repeat that – if the inverted yield curve is right, if the recession comes at all – it likely won't happen for another 15 – 20 months…..so that means we are talking November 2020/March 2021. So are you making major investment decisions today on an event that MIGHT happen in 15 – 20 months? Because if you are – you should re-think that……Investing is NOT static – it is dynamic…it is ongoing and it always creates opportunities – both opportunities to SELL and BUY. Just sayin'…..
[Our friends at Investopedia define the business cycle as:
"The business cycle describes the rise and fall in production output of goods and services in an economy. Business cycles are generally measured using the rise and fall in the real gross domestic product (GDP) or the GDP adjusted for inflation.
The business cycle should not be confused with market cycles, which are measured using broad stock market indices. The business cycle is also different from the debt cycle, which refers to the rise and fall in household and government debt.
The business cycle is also known as the economic cycle or trade cycle."]
So let's be clear – It is a cycle…it happens, no one can stop it and in fact, it happens naturally for a reason – it re-adjusts the economy, it takes out the fluff and brings costs and prices back into line…..It is nothing to be afraid of – unless what you are really talking about is a depression – and that is a whole different story….BUT that is NOT what we are talking about at all.
Ok – so the fun started yesterday after weak Chinese macro data and weak German and Eurozone data were reported – data points that caught the mkts by surprise (and the mkts never like surprises) – add that into the insane Geo-Political issues happening in Argentina, Italy, BREXIT, the EZ, and the US (think election CYCLE) coupled with concern over global trade between US/China, US/Europe, US/Mexico, US/Canada, US/ and you pick the country, resulting in weakening macro data points around the world. And then consider the implications of falling interest rates around the world – negative in some parts – and the chaos that can come from currency 'disputes' –
So do you still really think that the 'brief yield curve violation' was responsible for the RISK OFF mentality yesterday? Really? The inversion is the effect NOT the cause…….so let's move on.
It was ugly for sure – but again why is anyone surprised – haven't we been concerned about this for a while? Haven't we discussed that the mkt had gotten well ahead of itself and needed to re-price? Isn't that what is happening? It's a mkt cycle – it just happens to be a bit painful - especially if you just got in…but for long term asset managers that have been in the mkts and have significant positions – days like yesterday allow for new opportunities for everyone…..
Look – I love to make it simple… when Bloomies or Nieman's or Lord and Taylor's has a 30% or 50% OFF SALE – what do you do?? Do you SELL your clothes? Do you throw everything out the window? Come on…..It is the same concept – and that doesn't mean that you just go out and buy everything (you wouldn't do that Bloomies, Nieman's or Lord & Taylor) you would be selective, you would go and buy what you know and like – remember good stocks are good stocks, good management is good management – just because the algo's create massive destruction (because of their lack of understanding and because they are modeled on mathematical formulas that do not allow for ANY INTERPRETATION) does NOT mean that stocks are suddenly worthless – it just means there is a new opportunity.
So – stocks closed on the lows and history suggests that when that happens today's initial reaction will be more of the same…stocks will go lower again before finding stability…Now look – I said and have been saying that the S&P and Nasdaq HAVE to test their long term trendline supports….they have to – the others – Dow Industrials, Dow Transports and Russell have tested and FAILED to hold – so the S&P and Nasdaq have to follow suit and test….which means that the S&P has to test 2790 (closed at 2840) and the Nasdaq must test 7569 (closed at 7773). So when we see that happen – it will be time to make the next decision…because remember – if it fails to hold – the algo's (built on mathematical formulas that use technical trends to guide them) will react and react violently - they will produce and spit out SELL orders that spray across the exchanges sending prices lower…..and that is when the opportunity is created……so stay tuned…
Overnight China announces that they will retaliate for ANY new tariffs imposed on September 1st…now remember – On Tuesday – Trump tweeted out and then Wilbur (Ross) followed up with the news that Donny has decided to DELAY some of the newly identified tariffs (until December 15th) because of the coming Christmas (Holiday) shopping season - Mostly tech…..but apparel and other items are still slated for tariffs and Xi Xi is not happy about it – so the threat today of retaliation will be sure to put more pressure on global stocks…..
European indexes are all lower at the moment…..as investors try to sort all of this out…..most of the action now is being driven by the sell off yesterday, the technical breaks in the mkts and the realization that the trade dispute is now really a trade war………FTSE -1.26%, CAC 40 – 0.80%, DAX – 1.07%, EUROSTOXX -0.733%, SPAIN -0.73%....Italy is closed for a holiday.
US futs which were higher overnight got slammed again at 5 am when China made that announcement…sending the Dow from up 150 to down 100 (250 pt swing) and the S&P from +24 to -22 (46 pts swing) but have now recovered themselves off of the worst levels…but don't go jumping right in…..be patient – let the mkt open – on days like yesterday – there are usually 2 more days of erratic behavior -so don't think you're gonna miss the opportunity…..Now – news just out that China is hopeful that the US and China can meet in the middle – and that is a bit of a concession over the retaliatory commentary a bit earlier…so expect the unexpected….the futures have now rallied back to positive on that latest headline……you can feel the anxiety….. Valium anyone??
Roasted Cherry Tomato Risotto
This is so simple to make and so delicious to eat…..It comes to me and now to you from my good friend Carole Murko (Heirloommeals.com)
For this you need: 3 cups Arborio Rice, 1 stick of butter, olive oil. 1 Shallot and 1 sweet onion (chopped), 3 cloves of garlic (chopped), fresh basil – minced, s&p, ½ cup white wine (Pinot Grigio works well), 10 cups of Chicken Broth (hot) and fresh grated parmigiana cheese (as much as you want)….
Preheat oven to 350 degrees.
Clean and halve the cherry tomatoes. Toss with olive oil, garlic, basil, salt and pepper. Spread over a baking sheet lined with parchment paper.
Roast for 25 minutes.
While that is happening take a large heavy bottom pot and melt the butter with a splash of olive oil over medium heat.
When butter is melted, add the chopped shallots and onions. Sauté for 2-4 minutes until translucent.
Next add the rice and stir to coat thoroughly with your butter, oil, onions and shallots and then continue to sauté for another minute or so.
Add your white wine and stir until it is completely absorbed.
Next we begin the process that makes risotto creamy. Add a ladle of your hot chicken broth and stir constantly until it is absorbed. Repeat until you have used most, if not all, of your broth; and when your rice is tender but not mushy. You DON'T need to use all of the broth if the rice is tender. You don't want mushy rice.
At this time, remove from heat, add the parmesan cheese, fold in your tomatoes (which probably came out of the oven 5 minutes or so ago) and serve immediately.
General Disclosures
Information and commentary provided by ButcherJoseph Asset Management, LLC ("BJAM"), are opinions and should not be construed as facts. The market commentary is for informational purposes only and should not be deemed as a solicitation to invest or increase investments in BJAM products or the products of BJAM affiliates. The information contained herein constitutes general information and is not directed to, designed for, or individually tailored to, any particular investor or potential investor. This report is not intended to be a client-specific suitability analysis or recommendation, an offer to participate in any investment, or a recommendation to buy, hold or sell securities. Do not use this report as the sole basis for investment decisions. Do not select an asset class or investment product based on performance alone. Consider all relevant information, including your existing portfolio, investment objectives, risk tolerance, liquidity needs and investment time horizon. There can be no guarantee that any of the described objectives can be achieved. BJAM does not undertake to advise you of any change in its opinions or the information contained in this report. Past performance is not a guarantee of future results. Information provided from third parties was obtained from sources believed to be reliable, but no reservation or warranty is made as to its accuracy or completeness.
Different types of investments involve varying degrees of risk and there can be no assurance that any specific investment will be profitable. The price of any investment may rise or fall due to changes in the broad markets or changes in a company's financial condition and may do so unpredictably. BJAM does not make any representation that any strategy will or is likely to achieve returns similar to those shown in any performance results that may be illustrated in this presentation. There is no assurance that a portfolio will achieve its investment objective.
Definitions and Indices
The S&P 500 Index is a stock market index based on the market capitalization of 500 leading companies publicly traded in the U.S. stock market, as determined by Standard & Poor's.
UNLESS OTHERWISE NOTED, INDEX RETURNS REFLECT THE REINVESTMENT OF INCOME DIVIDENDS AND CAPITAL GAINS, IF ANY, BUT DO NOT REFLECT FEES, BROKERAGE COMMISSIONS OR OTHER EXPENSES OF INVESTING. INVESTORS CAN NOT MAKE DIRECT INVESTMENTS INTO ANY INDEX.
BJAM is an investment advisor registered in North Carolina and Arizona. Such registration does not imply a certain level of skill or training. BJAM's advisory fee and risks are fully detailed in Part 2 of its Form ADV, available upon request.
Analysis feed
---
Latest Forex Analysis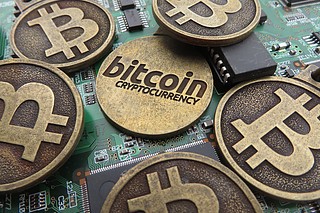 Most cryptocurrencies are experiencing a significant sell-off after Bitcoin fell below $9,000. BNB/USD has suffered the most with a 4% drop towards $15 and needs to hold $14.8 support.
Read more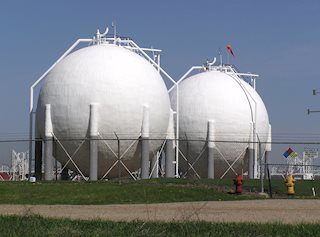 WTI has continued to move higher on Thursday but the price action seems pretty lacklustre despite volatility elsewhere. There have been some decent news stories in the past few sessions as it was confirmed OPEC output reached a two-decade low after over compliance from Saudi Arabia.
Oil News
---