Police describe Hong Kong protests as 'riot situation'
EU Mid-Market Update: Police describe Hong Kong protests as 'riot situation'; focus on US CPI data for Fed rate cut clues
Notes/Observations
- Spain and Italy open books for bond syndications in bid to cut borrowing costs amid decline in yields
- Focus on US May CPI data due out in session for growing confidence of potential Fed rate cut bets
- Protests continue in Hong Kong over extradition bill; HKMA noted that both FX and money markets were operating in 'orderly' manner'
Asia:
- China May CPI was inline with expectation but at its fastest pace since early 2018 (YoY: 2.7% v 2.7%e)
- More speculation that PBOC has room for further targeted RRR cuts
- Singapore Central Bank (MAS) June Economist Survey cut 2019 GDP outlook from 2.5% to 2.1%
- BOK Gov Lee reiterated that would make appropriate policy response to economic changes; BOK needed to prepare various policy scenarios for timely response
- Australia Jun consumer confidence declined despite easing by RBA, deepening economic concerns noted (100.7 v 101.3 prior)
- Global Times editor Hu Xijin tweet: No sign that China was relaxing its countermeasures against US trade war. Chinese basically had no trust in the mild signals the US side sent occasionally
Europe/Mideast:
- EU Deputy Finance Ministers reportedly support Commission view that disciplinary action was needed against Italy rising debt levels
- Italy's Tria stated that he expected EU officials to ask EU commission to continue to negotiate with country on budget; final decision on Italy budget to be with EU finance ministers
- Bank of France cut its 2019 GDP growth forecast from 1.4% to 1.3% (Note: in-line with IMF's view)
- Italy's govt preparing to support a French candidate to replace Draghi as ECB chief
- UK Labour Party said to make motion that would block new Tory PM from suspending parliament to force through no-deal
Energy:
- UAE Energy Min (OPEC president) Mazrouei stated that OPEC+ was very close to an agreement extension; it's 'not a challenge' to reach a deal
- Weekly API Oil Inventories: Crude: +4.9M v +3.5M prior
SPEAKERS/FIXED INCOME/FX/COMMODITIES/ERRATUM
Equities
Indices [Stoxx600 -0.52% at 378.92, FTSE % at #, DAX -0.57% at 12,088.32, CAC-40 -0.68% at 5,371.61, IBEX-35 -0.28% at 9,254.00, FTSE MIB -0.83% at 20,442.50, SMI -0.03% at 9,822.30, S&P 500 Futures -0.30%]
Market Focal Points/Key Themes:
European Indices trade mostly lower consolidating some of the gains seen over the past few days, following a mixed session in Asia and weaker US futures.
On the corporate front shares of Spanish retail giant Inditex trades higher following mixed earnings, as EBIT came ahead of consensus and Revenue missed forecasts, while Eckoh ticks higher with mixed earnings.
Online fashion retailer Boohoo.com declines after inline Q1 Revenues and affirmed outlook; Pendragon declines sharply on a profit warnings, while British American Tobacco also declines following its trading update, as the company affirmed its full year outlook, but YTD market share declines weigh on the stock.
On the M&A front, Axel Springer rises sharply as KKR confirmed a takeover offer for the company at €63.00/shr and Medidata confirms to be acquired by Dassault Systems for $92.25/shr in $5.8B all cash deal.
Elsewhere Taptica outperforms as rising over 19% as the company provided an update on its lawsuit with Uber as well as proposing a share buyback.
Looking ahead notable earners include Summit Therapeutics and Hooker Furniture Group.
- Consumer discretionary: Inditex [ITX.ES] +1% (earnings), Pendragon [PDG.UK] -25% (profit warning), Adidas [ADS.DE] -2% (placement)
- Consumer staples: British American Tobacco [BATS.UK] -3.5% (trading update)
- Telecom: TKH Group [TK.NL] +5.5% (raises mid-term targets)
- Industrials: Kloeckner [KCO.DE] +2% (analyst action)
- Technology: Axel Springer [SPR.DE] +12.5% (to be acquired; cuts outlook), Dassault Systems [DSY.FR] -1% (confirms acquisition in U.S.), Taptica International [TAP.UK] +17.5% (lawsuit update; share buyback), De La Rue [DLAR.UK] +2.0% (divestment)
- Materials: LafargeHolcim [LHN.CH] -2.5% (stake sold)
Speakers
- ECB's Draghi: Global trade has faced headwinds in recent years and needed to find ways to grow out from vulnerabilities
- ECB's Villeroy (France) reiterated Council view that to maintain accommodative policy as long as needed; had yet to achieve price stability. Reiterated Council view that ECB coluld do more if economic situation worsened and had effective instruments at its disposal
- ECB's Muller (Estonia): Still room to go to reach 2% inflation goal but no sign of deflation in any Euro member (**Note: replaced Hansson as Estonia's rep)
- Banks in Spain said to consider charging companies for deposits after ECB signaled rates would be lower for longer
- China Foreign Ministry spokesperson Geng Shuang urged the US to speak and act with caution on Hong Kong and added that it should stop interfering on China's domestic matters. He stressed that China would continue to support Hong Kong govt on extradition question
- Japan said to propose TPP-level tariff cut on U.S. farm goods and to seek concessions on autos in return
- Indonesia Fin Min Indrawati stated that the central bank (BI) might adjust its monetary policy stance due to latest global development (**Note: BI currently in a tightening cycle)
- Hong Kong Monetary Authority (HKMA): FX and money markets operating in 'orderly' manner' as domestic banks were well capitalized and highly liquid
- Hong Kong policy chief on protests: Currently in a riot situation as demonstrators were beyond a peaceful protest; confident to put situation under control. Would not call People Liberation Army (PLA) for help or on Chinese military
Currencies/ Fixed Income
- USD: The US dollar index futures continued its trading lower as it approaches the lower level to be in the region of 96.4. Now that we have the US Mexico trade deal sorted we look to the US/China trade war where many are hoping that Trump and Xi are able to meet to get talks started back up. Focus on US May CPI data due out in session for growing confidence of potential Fed rate cut bets.
- EUR: The Euro traded higher yesterday as talks about ECB head Mario Draghi's replacement started to take shape. We also have talks continuing between Italy and the EU that could send Euro volatility flying. At the present time we are trading just above 1.13 with likes of getting up to the next upper level of 1.14 slim. To the downside we have the 1.11 handle level holding.
- GBP The cable continues to trade slightly above 1.27 as we look to the first vote for the Tory leadership set out tomorrow, which could get the cable moving with volatility as candidates begin to outline their plans for Brexit and the UK. Levels to the upside are in the 1.2750 region which could be approached today if not this week.
Economic Data
- (FR) France Q1 Final Private Sector Payrolls Q/Q: 0.5% v 0.3% prelim; Total Payrolls: 0.4% v 0.2% prior
- (RO) Romania May CPI M/M: 0.5% v 0.4%e; Y/Y: 4.1% v 4.1%e
- (ES) Spain May Final CPI M/M: 0.2% v 0.2%e; Y/Y: 0.8% v 0.8%e
- (ES) Spain May Final CPI EU Harmonized M/M: 0.2% v 0.2%e; Y/Y: 0.9% v 0.9%e
- (ES) Spain May CPI Core M/M: 0.1% v 1.1% prior; Y/Y: 0.7% v 0.9% prior
- (ES) Spain Apr House Transactions Y/Y: % v 6.8% prior
- (CN) China May M2 Money Supply Y/Y: 8.5% v 8.6%e
- (CN) China May New Yuan Loans (CNY) 1.180T v 1.300Te
- (CN) China May Aggregate Financing (CNY): 1.40T v 1.450Te
Fixed Income Issuance
- (ES) Spain Debt Agency (Tesoro) opened its book to sell €6.0B in 10-year bond via syndicate; guidance seen +37bps to mid-swaps
- (IT) Italy Debt Agency (Tesoro) opens book to sell EUR-denominated Mar 2040 BTP bond via syndicate; guidance seen +16bps to mid-swaps
- (EU) Croatia to sell EUR-denominated 10-year note; guidance seen +135bps to mid-swaps
- (DK) Denmark sold total DKK11.74B in 3-month and 6-month Bills
- (IN) India sold total INR200B vs. INR200B indicated in 3-month, 6-month and 12-month bills
- (SE) Sweden sold SEK5.0B vs. SEK5.0B indicated in 6-month Bills; Avg Yield: -0.4902% v -0.4739% prior; bid-to-cover: 1.83x v 1.95x prior
- (IT) Italy Debt Agency (Tesoro) sold €6.5B vs. €6.5B indicated in 12-month bills; Avg Yield: 0.069% v 0.122% prior; Bid-to-cover: 1.54x v 1.60x prior
- (CH) Switzerland sold CHF206.75M in new Jun 2034 bonds; Yield: -0.122%, bid-to-cover: 1.44x
Looking Ahead
- (PE) Peru Apr Trade Balance: No est v $0.4B prior
- 05:30 (DE) Germany to sell €3.0B in 0.25% Feb 2029 Bunds
- 05:30 (UK) DMO to sell £700M in 0.125% 2048 Inflation-linked Gilts (UKTei)
- 05:30 (PT) Portugal Debt Agency (IGCP) to sell 2029 and 2034 OT bonds
- 05:30 (GR) Greece Debt Agency (PDMA) to sell €625M in 12-month bills
- 05:30 (ZA) South Africa announces details of next bond auction (held on Tuesdays)
- 06:00 (IL) Israel May Consumer Confidence: No est v 134 prior
- 06:00 (IL) Israel May Trade Balance: No est v -$2.2B prior
- 06:00 (CZ) Czech Republic to sell 2026 and 2033 bonds
- 06:00 (RU) Russia OFZ bonds auction (cancelled due to holiday)
- 06:45 (US) Daily Libor Fixing
- 07:00 (TR) Turkey Central Bank (CBRT) Interest Rate Decision: Expected to leave One-Week Repo Rate unchanged at 24.00%
- 07:00 (US) MBA Mortgage Applications w/e Jun 7th: No est v +1.5% prior
- 07:00 (ZA) South Africa Apr Retail Sales M/M: 0.0%e v -0.7% prior; Y/: 1.2%e v 0.2% prior
- 07:00 (UK) Weekly PM May question time in House of Commons
- 08:00 (HU) Hungary Central Bank May Minutes
- 08:00 (IN) India May CPI Y/Y:3.1%e v 2.9% prior
- 08:00 (IN) India Apr Industrial Production Y/Y: +0.8%e v -0.1% prior
- 08:00 (BR) Brazil Apr Retail Sales M/M: -0.1%e v +0.3% prior; Y/Y: +2.1%e v -4.5% prior
- 08:00 (BR) Brazil Apr Broad Retail Sales M/M: 0.3%e v 1.1% prior; Y/Y: +3.1%e v -3.4% prior
- 08:00 (BR) Brazil Apr IBGE Services Sector Volume Y/Y: -0.6%e v -2.3% prior
- 08:00 (UK) Daily Baltic Dry Bulk Index
- 08:30 (US) May CPI M/M: 0.1%e v 0.3% prior; Y/Y: 1.9%e v 2.0% prior
- 08:30 (US) May CPI (ex-food/energy) M/M: 0.2%e v 0.1% prior; Y/Y: 2.1%e v 2.1% prior
- 08:30 (US) May CPI Index: 256.180e v 255.548 prior; CPI Core Index: 262.280e v 261.735 prior
- 08:30 (US) May Real Avg Hourly Earning Y/Y: No est v 1.2% prior; Real Avg Weekly Earnings Y/Y: No est v 0.9% prior
- 08:30 (CA) Canada May Teranet Bank House Price Index M/M: No est v 0.0% prior; Y/Y: No est v 1.2% prior; HPI: No est v 222.22 prior
- 10:30 (US) Weekly DOE Oil Inventories
- 10:30 (TR) Turkey May Cash Budget Balance (TRY): No est v -14.3B prior
- 12:00 (CA) Canada to sell 3 Year Bonds
- 13:00 (US) Treasury to sell 10-Year Notes Reopening
- 14:00 (US) May Monthly Budget Statement: -$200.0Be v $160.3B prior
- 19:01 (UK) May RICS House Price Balance: -21%e v -23% prior
All information provided by Trade The News (a product of Trade The News, Inc. "referred to as TTN hereafter") is for informational purposes only. Information provided is not meant as investment advice nor is it a recommendation to Buy or Sell securities. Although information is taken from sources deemed reliable, no guarantees or assurances can be made to the accuracy of any information provided. 1. Information can be inaccurate and/or incomplete 2. Information can be mistakenly re-released or be delayed, 3. Information may be incorrect, misread, misinterpreted or misunderstood 4. Human error is a business risk you are willing to assume 5. Technology can crash or be interrupted without notice 6. Trading decisions are the responsibility of traders, not those providing additional information. Trade The News is not liable (financial and/or non-financial) for any losses that may arise from any information provided by TTN. Trading securities involves a high degree of risk, and financial losses can and do occur on a regular basis and are part of the risk of trading and investing.
Analysis feed
---
Latest Forex Analysis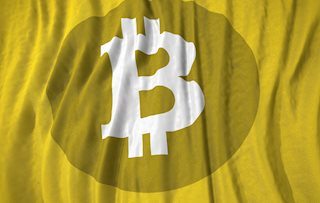 Gold retreated from the recent highs, but the sentiments are still bullish. Cryptocurrencies resumed the upside, some altcoins are demonstrating strong gains. ETH/BTC stopped the downside correction and settled at $0.03300.
Read more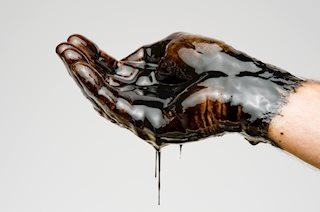 WTI (futures on Nymex) is on a steady decline so far this Friday, undermined by reduced demand for higher-yielding assets amid the renewed US-China tensions induced risk-aversion.
Oil News
---