PBOC continues to strengthen CNY, HKMA keeps intervening in FX
Asia Market Update: Asia declines after mixed US session; Shanghai is trying to avoid first loss in 9 sessions, CN and HK banks decline amid concerns related to sanctions and USD access; PBOC continues to strengthen CNY, HKMA keeps intervening in FX.
General Trend:
- Shanghai Composite declines by over 1% during morning session; China State funds said to sell stock in certain companies, financials also drop
- ZTE and Hangzhou Hikvision decline in China; US to ban companies from govt contracts that use products or services from Huawei, ZTE, Hytera, Hangzhou Hikvision, and Dahua (press)
- Hang Seng drops amid declines in Shanghai, rise in HK virus cases; Tech and Financial firms are among the decliners
- Sectors moving lower in Japan include Financial and Retail; Tokyo Gov again warned that daily virus cases will likely be 'high'
- Fast Retailing (largest Nikkei component) declines over 2% after updated FY guidance, Seven & I drops over 1.5% after results and outlook
- Equity decliners in Australia include Energy and Resources companies, along with Financials
- Victoria (2nd most populous state in Australia) announced stimulus program amid rise in coronavirus cases; AUD/JPY declines
- Large DRAM firm Nanya Technology is due to report Q2 results later today
- Asia Q2 GDP data in focus for next week; China Q2 GDP data said to be due on Thurs (July 16th); Singapore Q2 advance GDP due on Tuesday (July 14th)
Headlines/Economic Data
Australia/New Zealand
-ASX 200 opened flat
- (AU) Victoria state Premier: reports 288 additional cases of coronavirus v 165 prior, Virus case numbers are likely to worsen
-(AU) Victoria State announces A$534M support package for businesses during 6-week lockdown; State Treasurer: Forecasts unemployment at 11%, GDP -14% y/y
-(AU) Australia PM Morrison: News from Victoria state is very concerning; Australia will reduce inbound flights by 50%
-(AU) Australia sells A$2.0B v A$2.0B indicated in 5.50% April 2023 bonds, avg yield 0.2501% v 0.2496% prior, bid to cover 5.1x v 4.6x prior
-(AU) Australia debt agency (AOFM): Australia will sell Nov 2025 bonds via syndication week of July 13th; to sell June 2051 bonds week of July 20th
-(NZ) New Zealand Jun Total Card Spending M/M: 19.1% v 80.7% prior; Retail Card Spending M/M: 16.3% v 15.0%e
-(NZ) New Zealand 11-month to May 31 Budget Deficit: NZ$15.97B, the deficit is NZ$1.6B less than forecast
-(NZ) New Zealand Govt: To publish pre-election Economic and Fiscal Update on Aug 20th (Thurs)
-(NZ) Reserve Bank of New Zealand (RBNZ) buys NZ$240M v NZ$370M prior in government bonds as part of QE v NZ$240M sought
-(NZ) Reserve Bank of New Zealand (RBNZ): Will seek to purchase NZ$940M v NZ$940M prior in government bonds next week
-(NZ) New Zealand Treasury: Forecasts Private consumption to contract until Q2 of 2021
China/Hong Kong
-Hang Seng opened -1.1%, Shanghai Composite -0.9%
-(CN) Reportedly China state lenders revamping contingency plans in anticipation of US legislation which may penalize banks for serving officials who implement new HK security laws – press
-- (HK) Hong Kong banks reported to screen clients who could be subject to US Sanctions – FT
-(CN) China PBOC Macroprudential Policy Bureau Vice Head Zhou: YUAN TO BE TRADED DIRECTLY WITH MORE CURRENCIES (Currencies not disclosed immediately after PBoC comments)
-(CN) US official: Trump administration imposed sanctions on senior China officials over human rights abuses related to Uyghur Muslims; don't view today's new China sanctions as the last word
-(US) White House Chief of Staff Meadows: Discussions of executive actions on Hong Kong remain ongoing
-US official: US to ban companies from govt contracts that use products or services from Huawei, ZTE, Hytera, Hangzhou Hikvision, and Dahua – press
-(US) USTR Lighthizer: Do not know what the end goal is of the US China trade war (SCMP)
-(CN) William Duhnke III [Chairman of US Public Company Accounting Oversight Board (PCAOB)] said to suggest oversight of China companies is still futile, notes Chinese authorities have refused American principles and practice - SCMP
-(CN) China PBOC sets Yuan reference rate: 6.9943 v 7.0085 prior (Strongest fix since Mar 12th)
-(CN) China PBoC Open Market Operation (OMO): Skips reverse repos v Skips prior; Net drain CNY0B v Net drain CNY0B prior (10th straight skip)
-(CN) China PBoC Open Market Operation (OMO) Net drain total CNY290B for the week v Net injection of CNY490B prior
- (HK) HKMA said to sell HK$13.4B to defend peg as currency hits strong end of trading band
- (HK) Hong Kong Monetary Authority (HKMA) sold additional HK$1.99B into market during NY trading hours as the HK$ remains near strong end of currency band
-China state funds reported to be reducing holdings in PICC and certain China tech companies, cites need for asset allocation and investment - financial press
-(HK) Hong Kong reported to be announcing suspensions of all schools - Press
-(CN) China Securities Regulatory Commission (CSRC) said to have issued 'window guidance' to mutual fund companies, these cos were instructed to cap the amount of proceeds that they raise for new funds at CNY30B - Chinese press
-(CN) China Aviation Regulator (CAAC) June passenger traffic Y/Y: -42.4% v -52.6% prior; Cargo -5.8% y/y; Q2 Aviation (CNY) Profits Q/Q: -34.3B v -33.6B prior
-(HK) Bohai Bank reported to raise HK$1.8B in Hong Kong IPO, offering said to price near the low end of the expected range
-(CN) China Finance Ministry (MOF) sells 3-month and 30-year bonds
Japan
-Nikkei 225 opened flat
-(JP) Bank of Japan (BOJ) reported to maintain positive economic outlook for H2 2020 - Japanese press [in line with prior speculation]
-(JP) Japan Chief Cabinet Suga: No changes in plans to relax event restriction on July 10th
-(JP) Japan Virus Response leader Nishimura: No concerns on Japan hospital bed shortages
-(JP) Tokyo Gov Koike warns Tokyo coronavirus cases likely to be high again today
-(JP) Tokyo reports 243 additional cases of coronavirus v 224 prior (daily record)
-(JP) Tokyo Gov Koike: Plans to hold video conference with neighboring jurisdictions; To open advice center for hostess clubs and other institutions
-(JP) Japan reported to be discussing travel ban relaxation with China and South Korea (as expected) – Press
-(JP) Japan reported to begin campaign to increase tourism on July 22nd - Japan Press
-(JP) Japan Jun PPI M/M: 0.6% v 0.3%e; Y/Y: -1.6% v -2.0%e
-(JP) Japan Fin Min Aso: Reiterates no need to change 2025 primary balance goal
-(JP) Development Bank of Japan to issue 50-year bonds later in July - Japanese press
-(JP) Japan Defense Min Kono: Japan Jets scrambled in Sea of Japan on July 9th - Tweet
Korea
-Kospi opened +0.2%
-(KR) South Korea says it is raising capital gains tax rates for homeowners with multiple homes (as expected)
-(KR) Body of missing mayor of Seoul, Korea, reportedly found - press
Other Asia
-(ID) Indonesia Central Bank (BI) Maintains shortened schedule of trading of FX and bonds through July 31st
-Largan Precision [3008.TW]: Reports most clients have cut orders in Q3
-(PH) Philippines May Trade Balance -$1.87B v -$0.6Be; Imports Y/Y: -40.6% v -64.3%e
-(TW) Taiwan reported to add ~NT$200B for coronavirus relief in Taiwan - Press
North America
-(US) Fed Total Balance Sheet Size as of July 8th: $7.002T, -$60.5B w/w (4th straight drop); Central Bank liquidity swaps: $182.1B, -$44.7B w/w
-Google [GOOGL]: California State reported to have opened ant- trust probe into Google - US Press
-IMF Chief Economist Gopinath: Inflation is going to remain low due to coronavirus, more concerned about inflation being too low
Europe
-(UK) UK Govt reported to not participate in EU coronavirus vaccine program
Levels as of 1:20 ET
-Nikkei 225, -0.7%, ASX 200 -0.7% , Hang Seng -1.8%; Shanghai Composite -1.1% ; Kospi -1.1%
-Equity S&P500 Futures: -0.6%; Nasdaq100 -0.5%, Dax -0.7%; FTSE100 -0.2%
-EUR 1.1290-1.1268 ; JPY 107.26-106.92 ; AUD 0.6967-0.6930 ;NZD 0.6574-0.6546
-Gold +0.1% at $1,806/oz; Crude Oil -1.4% at $39.04/brl; Copper -0.2% at $2.8327/lb
All information provided by Trade The News (a product of Trade The News, Inc. "referred to as TTN hereafter") is for informational purposes only. Information provided is not meant as investment advice nor is it a recommendation to Buy or Sell securities. Although information is taken from sources deemed reliable, no guarantees or assurances can be made to the accuracy of any information provided. 1. Information can be inaccurate and/or incomplete 2. Information can be mistakenly re-released or be delayed, 3. Information may be incorrect, misread, misinterpreted or misunderstood 4. Human error is a business risk you are willing to assume 5. Technology can crash or be interrupted without notice 6. Trading decisions are the responsibility of traders, not those providing additional information. Trade The News is not liable (financial and/or non-financial) for any losses that may arise from any information provided by TTN. Trading securities involves a high degree of risk, and financial losses can and do occur on a regular basis and are part of the risk of trading and investing.
Analysis feed
---
Latest Forex Analysis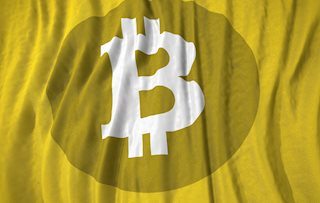 Gold retreated from the recent highs, but the sentiments are still bullish. Cryptocurrencies resumed the upside, some altcoins are demonstrating strong gains. ETH/BTC stopped the downside correction and settled at $0.03300.
Read more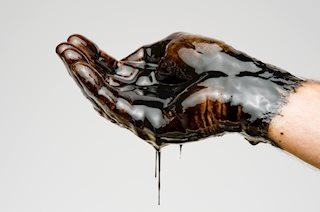 Crude oil prices continued to fall on Friday and the barrel of West Texas Intermediate (WTI) touched a daily low of $41.05 before recovering modestly.
Oil News
---