Payrolls on Friday will push fear to unbearable levels
Outlook:
We get the US PMI and ISM reports today but all eyes will be on the ADP private sector jobs report. Despite its many shortcomings, the ADP metric is as good as we get. Then tomorrow it's the usual weekly jobless claims that freaked everyone out last time and will do so again. NY Gov Cuomo said the state unemployment telephone line got 8.2 million calls and the website, 3.2 million hits, ten times the normal number. Payrolls on Friday will also push fear to unbearable levels. The thing about fear is that it becomes exhausting, and fast. Fear fatigue may not be a recognized syndrome (we made it up), but we see it periodically in the bond and FX markets, and it has the perverse effect of making traders go the opposite way. In this case, risk-off becomes risk-on. Bad news is treated like good news. The currency that was sold (e.g., peso) gets bought. It's a kind of "what the hell" attitude. Not to get too snarky, but it feels like everyone just re-read Hitchhikers Guide to the Galaxy. How to fly? "Jump and forget to fall." That sounds fanciful but just wait—we expect another dollar sell-off on Friday. We might also quote "sell the rumor, buy the news," but that's too normal. Conditions are decidedly not normal.
The rest of North America reports PMI today, too, but analysts note that for Mexico, and to a lesser extent, Canada, worker remittances is a key measure. As Chandler reminds us, the borders were closed during March so all the data is not in, but for Mexico in particular, it's a broken lifeline for many families. Mexican workers sent home $34 billion in 2018. According to the WolfStreet story (which is already a year old), the cash remittances account "for 2.7% of Mexico's GDP, up from 1.9% in 2009. Most of them get spent very quickly in the Mexican economy. In some Mexican states, they can represent as much as 10% of total revenues. In 2018, they provided more funds than the $29.3 billion in export revenues that state-owned oil company, Pemex, obtained from its exports of crude oil and other hydrocarbon products, and they provided more funds than foreign direct investment in Mexico ($30.7 billion)."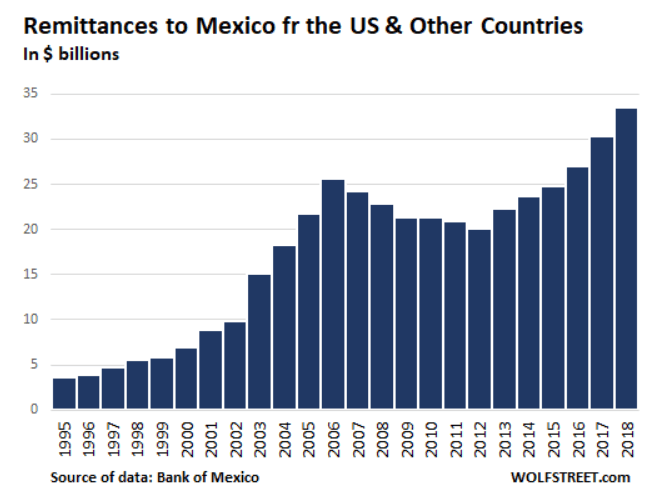 Tidbit: A Reader kindly sent us a link to a paper by UCal economists sponsored by the San Francisco Fed asking how the economic effects of pandemics differ from those of wars. As we wrote about WWI and WWII last week, economic growth swelled during the wars and the years immediately following. Pandemics are different. In this paper, the economists looked at 12 major pandemics, including the Black Plague, and major armed conflicts with a high death toll. Sure enough, the consequences of pandemics last about 40 years, whereas wars destroy capital that has to be replaced, hence the growth. Pandemics have two significant findings: real wages rise almost immediately. This is a logical result of labor shortage. Pandemics have the opposite effect on interest rates, though, which take about 40 years to recover. See the chart. Risk managers, take note.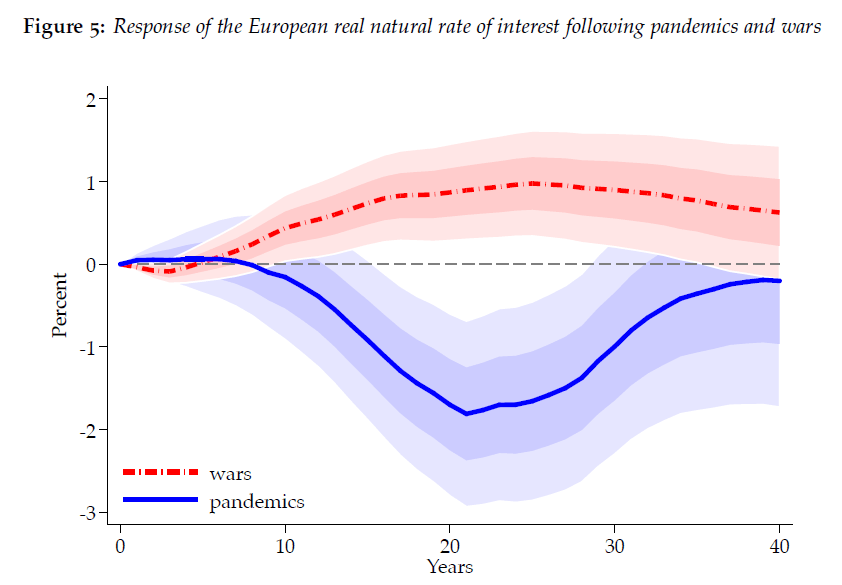 Far less compelling is new paper for Brooking by former Fed chair Bernanke dated April 2020 titled "The New Tools of Monetary Policy" and published by the American Economic Association. Trust me, you don't want the URL. Bernanke argues that the new monetary tools, chiefly QE and forward guidance, are plenty good enough even when the neutral rate is 2-3%, and if the neutral rate is lower, the Fed might have to raise the inflation target or have "greater reliance on fiscal policy for economic stabilization." No kidding.
US Politics: A Gallup poll replicated in the Daily Shot shows 93% of Republicans view Trump favorably as a crisis manager while only 26% of Democrats do. That tells the whole story. In Republican eyes, Trump can do no wrong, even when the wrong he is doing is as clear as glass.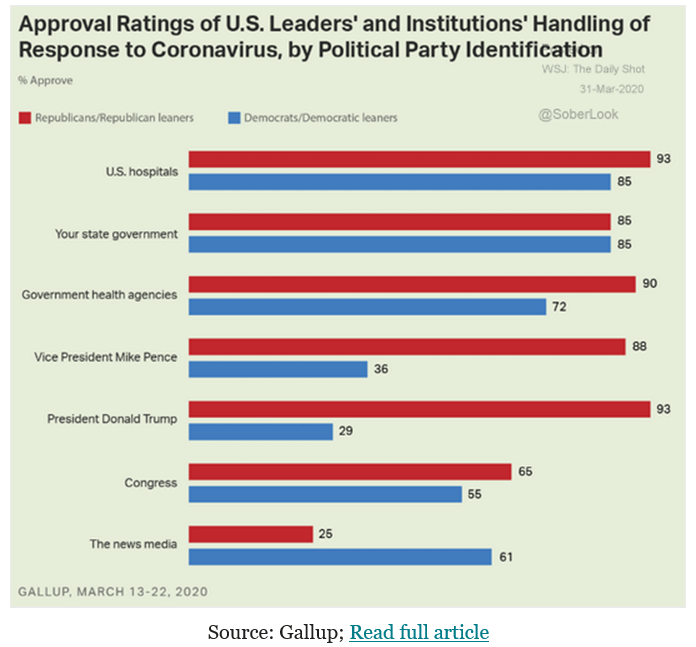 ---
This is an excerpt from "The Rockefeller Morning Briefing," which is far larger (about 10 pages). The Briefing has been published every day for over 25 years and represents experienced analysis and insight. The report offers deep background and is not intended to guide FX trading. Rockefeller produces other reports (in spot and futures) for trading purposes.
To get a two-week trial of the full reports plus traders advice for only $3.95. Click here!
This morning FX briefing is an information service, not a trading system. All trade recommendations are included in the afternoon report.
Analysis feed
---
Latest Forex Analysis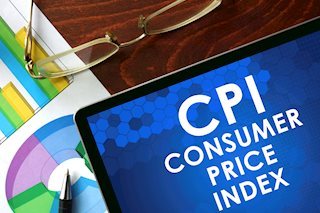 USD/JPY keeps pullback moves from 107.58 intact amid early Asia. The yen keeps the recoveries from the previous day's low near 107.57/58. The reason for the mixed performance could be traced from upbeat stock markets and fears of the US-China tussle.
USD/JPY News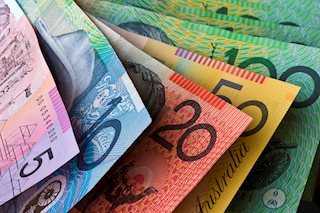 Having marked yet another failure to stay strong beyond 0.6650, AUD/USD remains depressed around 0.6640/35 at the start of Friday's Asian session.Risk-tone remains positive as equities cheer hopes of further stimulus, economic restart.
AUD/USD News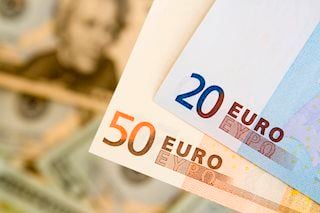 EUR/USD finally cut through resistance in the 1.1000/20 zone on Thursday as the euro led G10 FX. USDX is on course for its biggest monthly fall of the year. The CAD and USD were the laggards as risk trades dipped late on China worries.
Read more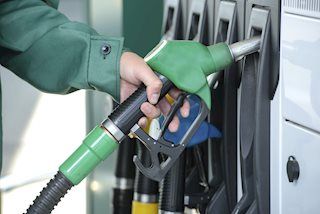 WTI fails to keep the previous day's recovery moves from $31.33. The oil benchmark probes the previous day's recovery moves amid the market's cautious sentiment. Hopes of extension in output cuts, market optimism countered EIA data on Thursday.
Oil News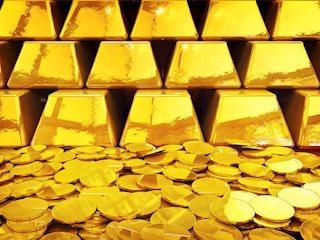 After bouncing from the 1690/1700 price zone XAU/USD is stalling below the 1730 resistance and the 50 SMA on the four chart. The picture is mixed as it seems the metal is challenging a tough resistance near the 1730 level.
Gold News
---