Panic Buying Hits Palladium Market: What Comes Next?
This week, a white metal reached a rare feat. Palladium has traded at a higher cost per ounce than gold.
Last month, the palladium market pushed through all remaining technical barriers by posting a new all-time high. A chronic supply deficit now threatens to launch palladium prices into a super spike.
A true shortage of physical metal may be at hand. The primary source of demand is automakers who require palladium for catalytic converters. Supply, meanwhile, comes primarily (more than 80%) from just two unreliable countries: Russia and South Africa.
On the London Bullion Market Association (LBMA) exchange, the palladium market is showing signs of extreme stress – even panic.
LBMA lease rates for palladium, which in recent years hovered barely above zero, have shot up to as high as 22%. That means palladium users are willing to pay loan shark rates just to be able to get their hands on this scarce commodity.
Could the palladium market be foreshadowing future developments in platinum, silver, and perhaps even gold? That question now figures prominently in the minds of metals investors.
Many silver bugs point to mining supply deficits as well as years of artificial price suppression as reasons to expect shortages and buying panics in silver. They may well be right.
However, the metal that tends to follow most closely in palladium's footsteps is platinum. Both metals are used in catalytic converters. So when one gets substantially more expensive than the other, manufacturers have an incentive to switch.
Switching from palladium to platinum isn't as simple as it sounds. With some modern high-performance catalytic converters, only palladium works. It can take up to 18 months for automakers to re-tool their production lines for a switch.
With platinum currently selling at a discount of more than $400/oz. to palladium, the economic incentives to substitute should start driving more demand to platinum. It will take place gradually – and the effect on price may be not be apparent for months.
Platinum May Be Poised to Follow Palladium
Patient platinum investors can look to history for some validation of the theory that platinum follows in palladium's footsteps.
The last great shortage fear-induced panic buying spree in palladium occurred in 2000-2001. (It was only last month when palladium finally took out its 2001 high.) Palladium's great bull market began quietly in 1997 at about $125/oz. Over the next four years, a cumulative 800% gain occurred.
By contrast, from 1997-2000, platinum went nowhere. It began trading at a discount to palladium in 2000.
By the time palladium prices peaked in 2001, platinum was sporting a $400 discount to its sister metal – the same as today.
What is next for platinum could be similar to what was next for it back then. By 2002, platinum prices caught up with palladium's. Platinum proceeded to embark on an epic bull market – from under $500/oz to over $2,200 when prices peaked in 2008.
Of course, supply and demand fundamentals are different today. All the bullish news and momentum is in favor of palladium. It could, consequently, continue to outperform in the very near term.
There is, as yet, no supply deficit in platinum. But future platinum mining supply is very much in doubt. Market woes and rising political risk in socialist-controlled South Africa are forcing some of the world's biggest platinum mines to scale back operations or shut down completely.
At some point, the price disparity between the two catalytic metals will simply become too great to be sustained. When the palladium:platinum price ratio finally reverses in favor of platinum, it will likely do so in a big way and trend in favor of platinum over a period of years.
The other white metal, silver, appears due to revert higher as well.
The silver:gold ratio recently dropped to a 25-year low. Like gold (and unlike the platinum group metals), silver has a long history of being used as money – making it especially desirable to have on hand in the event of a currency crisis.
Platinum is less commonly held by investors than is silver. Platinum bullion is available in the form of coins minted by a small number of government mints as well as privately minted bars.
The bottom line for investors is that a once in a generation opportunity now exists in the white metals. The same panic buying occurring in palladium today could be occurring in platinum and/or silver within the next few years.

Money Metals Exchange and its staff do not act as personal investment advisors for any specific individual. Nor do we advocate the purchase or sale of any regulated security listed on any exchange for any specific individual. Readers and customers should be aware that, although our track record is excellent, investment markets have inherent risks and there can be no guarantee of future profits. Likewise, our past performance does not assure the same future. You are responsible for your investment decisions, and they should be made in consultation with your own advisors. By purchasing through Money Metals, you understand our company not responsible for any losses caused by your investment decisions, nor do we have any claim to any market gains you may enjoy. This Website is provided "as is," and Money Metals disclaims all warranties (express or implied) and any and all responsibility or liability for the accuracy, legality, reliability, or availability of any content on the Website.
Analysis feed
---
Latest Forex Analysis
GBP/USD recovers nearly 90-pips from Friday's NY low of 1.3306 but faces stiff resistance at 1.3400. Brexit optimism to keep the sentiment lifted around the pound. The focus remains on the UK Markit Preliminary PMIs ahead of BOE.
GBP/USD News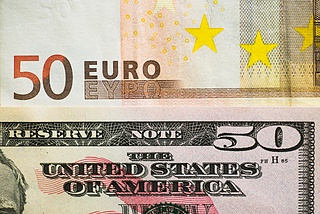 EUR/USD created a bearish inverted hammer candle on Friday, establishing 1.12 as key resistance. A bearish hammer reversal would be confirmed if the spot closes Monday below 1.1102. Better-than-expected German PMI is needed to avoid a bearish close.
EUR/USD News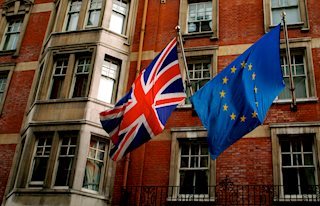 The US dollar remains at a critical juncture as Fed policy will be on hold for the foreseeable future and as we start to see an economic rebound come out of Europe. The world's largest and strongest economy is likely to start to see economic growth slow in the fourth quarter.
Read more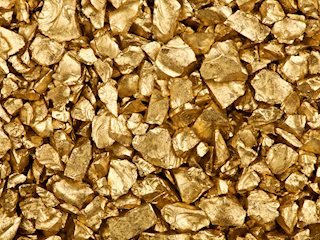 Gold is lacking a clear directional bias in Asia, having eked out its biggest weekly gain in nearly three months. The yellow metal is currently trading at $1,474 per Oz, representing little or no change on the day.
Gold News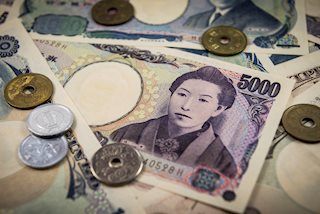 USD/JPY continues to trade in a flat line below mid-109s, as investors await some clarity on the US-China Phase One trade deal, especially amidst caution over the deal's details.
USD/JPY News
---