MU joins in – Warns of slowing demand
MU joins the semi crowd warning of slowing demand.

CPI is due out at 8:30 – investors on the edge of their seats.

Treasuries remain inverted, Oil is a bit lower, and Gold is holding steady.

2 FED speeches today…. listen closely to what they say.

Try the Green Pea Pesto.
Stocks fell – for the 3rd straight day as investors/traders and algo's processed the news out of Micron Tech – It was another pre-announcement (think NVDA on Monday) – The C Suite at MU had to make the same decision.
'What do we do? Do we tell them, or should we play – We've got a secret?'
Now unlike NVDA that gave actual $ figures on how big the miss would be – the brain trust at MU chose to be a bit more coy…..saying only that revenue projections were just that 'projections' and that 'there will be significant sequential declines in revenue and margins…..and that 4th qtr. sales will be at the low end – OR BELOW – it's prior guidance' – and that sent the stock tumbling by 3.8%...….dragging the other chip stocks with it…..AMD -4.5%, INTC – 2.4%, AVGO -2.3% and QCOM -3.6%, SYNA took it the hardest – falling 11.2% on the day.
Now MU joins NVDA, INTC and others in the space as demand just dries up…. the majority of the pain being felt by the companies that make the chips for personal computers and other high tech expensive items…. now, just to be clear – there is a disconnect – right. CEO's have been telling us all reporting season that they are concerned, cautious, that they are laying off workers or at best slowing the hiring process…. Inflation is at 40 yr. highs and the FED is in the middle of raising rates at a swift pace causing all kinds of angst for investors, yet the gov't is telling us that 'it's all good'. So, what is it that the CEO's don't see? Or is it the fact that no one in the administration has any real-world experience running a company?
In any event – the Dow ended the day -60 pts, the S&Ps off 18, the Nasdaq -150, the Russell off 2 and the Transports down 127 pts.
In addition- today is all about the CPI report…. – which by the way is expected to show that inflation just might be 'cooling off' just a tiny bit….Core CPI m/m of +0.2%, y/y of +8.7% and if you take out the volatile food and energy sectors then we have +0.5% m/m and +6.1% y/y…which just tells you that inflation in things other than the necessities is still going up…..but that's not important…..Watch what the 'housing' component says…. OER (Owner's Equivalent Rent) – because that is real, and it is up m/m and is expected to go up again this month. 1 bedroom apts w/no closets in NYC are running at $5k/mo., Rates in San Fran, LA, Chicago are surging and in middle America – Jeffrey Gundlach tells us that rent increases are up 40% y/y…..I'm just sayin'…..expect them to celebrate the slight decline in the top line number - ….they will NOT focus on the y/y, Ex food and energy segment that is expected to RISE by 0.4% to 6.1%. And they won't focus on the owner's equivalent rent either…. that would destroy the narrative.
In any event – the conversation will turn to what's next for the FED…if we see that small decline - will that cause the FED to go back to a 50-bps hike in September or keep 75 bps on the table? But before you make that call, you must wait until tomorrow's PPI report – What will that reveal. Remember last month it clocked in at 11.3%.... estimates suggest that it will decline to 10.4%.... which is still at 40 yrs. highs…so I do not see how the FED can back off (yet). They need to get to 4% by year end (as per Jimmy Bullard) and Loretta Mester tells us that she wants to continue to be aggressive UNTIL she see's a significant change in inflation….and that means more than one month of data.
Today we will hear from FED Presidents Neely Khashkari and Chucky Evans, tomorrow we'll hear from San Fran's Mary Daly…. all NON-Voting members, but what they say could be all about taking the temperature of investors. Will they hint at continued aggressive hikes (75 bps) or will they open the door to consider something less. Now, IF either one of these reports' surprises to the upside – then expect the 100-bps conversation to hit the airwaves again…. (I give that a 20% chance of happening).
Treasuries remain inverted but that's no longer important to the conversation.
Oil ended the day at $90.42 and this morning it is down $1.20 at $89.30/barrel after the American Petroleum Institute reported that inventories rose by 2.2 million barrels last week and that suggests what? Let me remind you – demand destruction…. It's comical……. Keep your eyes on $88.97…. that is the 200 dma support trendline while $100.80 is resistance.
Yesterday saw gold end the day at $1,812/oz…. remaining above resistance at $1,806. This morning it is testing that support level…it did trade as low as $1,803 but has since rallied back and is trading at $1,807. Last week – I pointed out the longer-term technical trend suggesting that gold is poised to go higher – I still believe that. If it holds this trendline – that's good. It will then challenge the converging intermediate/long term trendlines at $1,865 where I suspect, it will find resistance.
US Futures are up this morning…. Dow futures +75 pts, the S&P's +10, the Nasdaq +30 and the Russell is +2. None of this really suggests anything – other than the market is expecting the CPI to be on point – and not surprise (to the upside). Look – until the FED pivots (and changes) their stance – my sense is that these rallies are not sustainable.
European markets are mixed…. between -0.10% - +0.2%. Markets there awaiting our CPI report today – clearly the hope is for a retreat….and that would suggest maybe we have hit the peak….and we have, then maybe Europe is closer as well. But that's a stretch.
The S&P closed at 4,122 – down 18 pts. We are about to test trendline support at 4115…. IF what I think happens – happens, then the markets will trade up today…. after the CPI report. We remain in the 4115 / 4335 trading range…. smack in the middle of both trendlines…. Listen to the FED speeches today…See if they reveal anything between the lines.
Green pea pesto with cavatappi
The pesto sauce originated in Genoa which is in the Liguria region of Northern Italy. Liguria borders France, Piedmonte, Emiglia-Romagna and Tuscany.... and sits right on the coast of the Ligurian Sea. The hills lying immediately beyond the coast coupled with the sea account for a mild climate year-round. Average winter temperatures are 45 to 50 °F and summer temperatures are 73 to 75 °F. This makes it a very temperate place year-round and as such remains quite popular.
Portofino lies on the coast just up from the capital of Genoa and is a destination for some of Europe's rich and famous.
Today's recipe makes use of the mortar and pestle - The verb Pestare means to pound or crush - Pesto is the past participle of this verb. - The reference to pounding is because of the way they used to make it in a mortar and pestle - this is a tool that is used to crush/grind certain ingredients/herbs etc.....Now you can use the mortar and pestle or you can use the food processor - your choice.
For this you will need: Frozen peas, Parmegiana cheese, 2 garlic cloves, splash of lemon juice, a bit of chopped basil, pepper (the cheese is salty enough) and olive oil and 1 lb. of Cavatappi pasta.
First bring a small saucepan of water to a boil and add the peas...cook until the water re-boils +1 min. Now strain.... Blend all of the ingredients - taste - adjust, if necessary, then set aside.
Now bring a pot of salted water to a rolling boil and add the Cavatappi. - cook for 8 / 10 mins or until andante...strain - reserving a mugful of the pasta water. Put back in pot and add back 1/4 cup of water to remoisten...stir....no puddle in the pan...capisce? Now add the pea pesto and toss. Serve immediately in warmed bowls. Always have extra grated cheese on the table for your guests. Again - this is a simple meal and easy to prepare. Enjoy it for what it is - comfort food.
General Disclosures
Information and commentary provided by ButcherJoseph Asset Management, LLC ("BJAM"), are opinions and should not be construed as facts. The market commentary is for informational purposes only and should not be deemed as a solicitation to invest or increase investments in BJAM products or the products of BJAM affiliates. The information contained herein constitutes general information and is not directed to, designed for, or individually tailored to, any particular investor or potential investor. This report is not intended to be a client-specific suitability analysis or recommendation, an offer to participate in any investment, or a recommendation to buy, hold or sell securities. Do not use this report as the sole basis for investment decisions. Do not select an asset class or investment product based on performance alone. Consider all relevant information, including your existing portfolio, investment objectives, risk tolerance, liquidity needs and investment time horizon. There can be no guarantee that any of the described objectives can be achieved. BJAM does not undertake to advise you of any change in its opinions or the information contained in this report. Past performance is not a guarantee of future results. Information provided from third parties was obtained from sources believed to be reliable, but no reservation or warranty is made as to its accuracy or completeness.
Different types of investments involve varying degrees of risk and there can be no assurance that any specific investment will be profitable. The price of any investment may rise or fall due to changes in the broad markets or changes in a company's financial condition and may do so unpredictably. BJAM does not make any representation that any strategy will or is likely to achieve returns similar to those shown in any performance results that may be illustrated in this presentation. There is no assurance that a portfolio will achieve its investment objective.
Definitions and Indices
The S&P 500 Index is a stock market index based on the market capitalization of 500 leading companies publicly traded in the U.S. stock market, as determined by Standard & Poor's.
UNLESS OTHERWISE NOTED, INDEX RETURNS REFLECT THE REINVESTMENT OF INCOME DIVIDENDS AND CAPITAL GAINS, IF ANY, BUT DO NOT REFLECT FEES, BROKERAGE COMMISSIONS OR OTHER EXPENSES OF INVESTING. INVESTORS CAN NOT MAKE DIRECT INVESTMENTS INTO ANY INDEX.
BJAM is an investment advisor registered in North Carolina and Arizona. Such registration does not imply a certain level of skill or training. BJAM's advisory fee and risks are fully detailed in Part 2 of its Form ADV, available upon request.
Feed news
Join Telegram
---
Recommended Content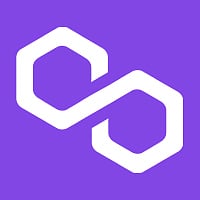 The crypto industry has been in the crosshair of many environmentalists as the process of transaction verification and block generation tend to be power-consuming. Despite a 21% rise, MATIC continues to tread below the uptrend support line.
Read more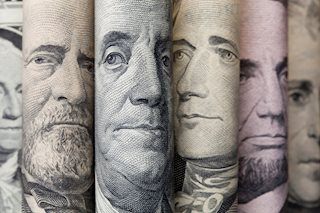 No pain, no gain – this gym idiom resonates with stock bulls. The Federal Reserve has said it is willing to accept – and even wants to see – economic pain to see inflation falling. Last month was painful in financial markets, but did American employment also feel the pinch?
Read more
---